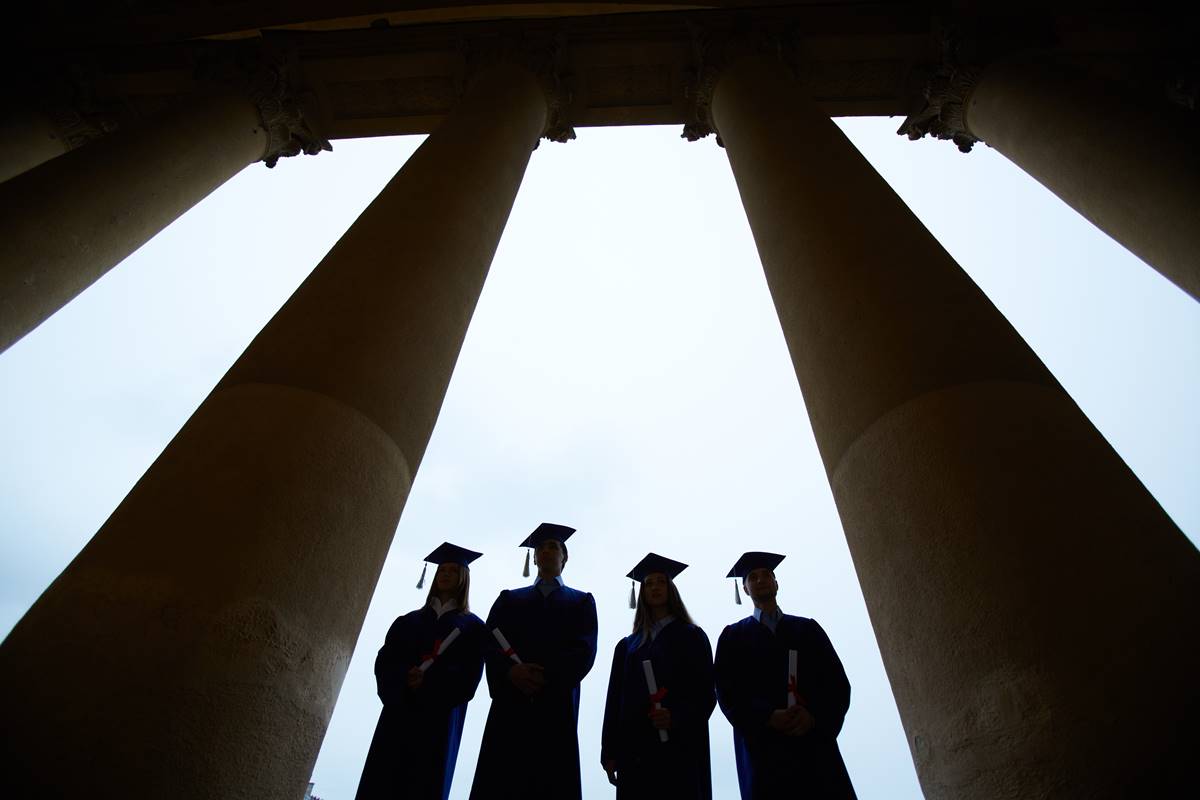 The party's over for community college students in California, notorious for large numbers of young and not-so-young people using the low-cost system to drift in and out of classes, fill up their time while looking for something better, or simply find themselves. The Board of Governors of the state's cash-strapped two-year system has decided to get rid of "professional students," some of whom have amassed hundreds of college credits without going anywhere academically.
Starting in 2014 the system will give enrollment priority to students who have set up formal plans to complete enough credits either to transfer to a four-year institution or to qualify for a vocational certificate—or to acquire certain basic skills such as learning English. Since California's 112-college community system, which has lost $809 million in state funding over the past four years, has already had to pare down its total enrollment by nearly 500,000 students (from 2.9 million in 2008), "enrollment priority" means that the drifters and "lifelong learning" types probably won't find places.
Many would say that it's about time. A 1960 law requires California community colleges to accept all comers residing in the state, no matter how poorly they performed in high school or what their motives might be for taking up classroom space. California's economy was flourishing fifty years ago, and brand-new community colleges were steadily opening their doors to accommodate a burgeoning state population. Tuition was free back then, and even now it's a bargain-basement $46 per credit hour for state residents, or less than $150 per typical course. Graduation rates have been dismal, but that hasn't mattered: Large numbers of students aren't enrolled with any intention of graduating. Meanwhile, California's community colleges this year had to turn away about 470,000 enrollees from taking classes for lack of funds.
The new rationing plan is still generous: Returning students will qualify for enrollment priority even if they have accumulated up to 100 credits—40 more than the 60 needed to qualify for a two-year community-college degree. Still, there have been complaints from the system's most avid (if degree-less) users. One was William Walker, who has attended five different community colleges over the years and amassed 102 credits—but is still in the system, having re-enrolled this fall in the nearly bankrupt San Francisco City College with so much student cred that he is now the college's student trustee. Fortunately, Walker told San Francisco Chronicle reporter Nanette Asimov, "there's no centralized database for all colleges," so no one might ever find out about some of the perpetual seat-warmers.
Meanwhile, a four-profit operation, UniversityNow, has, in the name of charity but also good public relations for itself, opened up some of its online classes to the 470,000 students enrolled in California's community colleges who could not find seats—all at the same $46 per credit hour plus $40 for books. The classes, offered by the regionally accredited Patten University, which UniversityNow recently acquired, are in such solid academic subjects as biology, history, and college algebra. It appears that Californians who are seriously motivated to use community college to achieve a goal will still have the opportunity to do so.