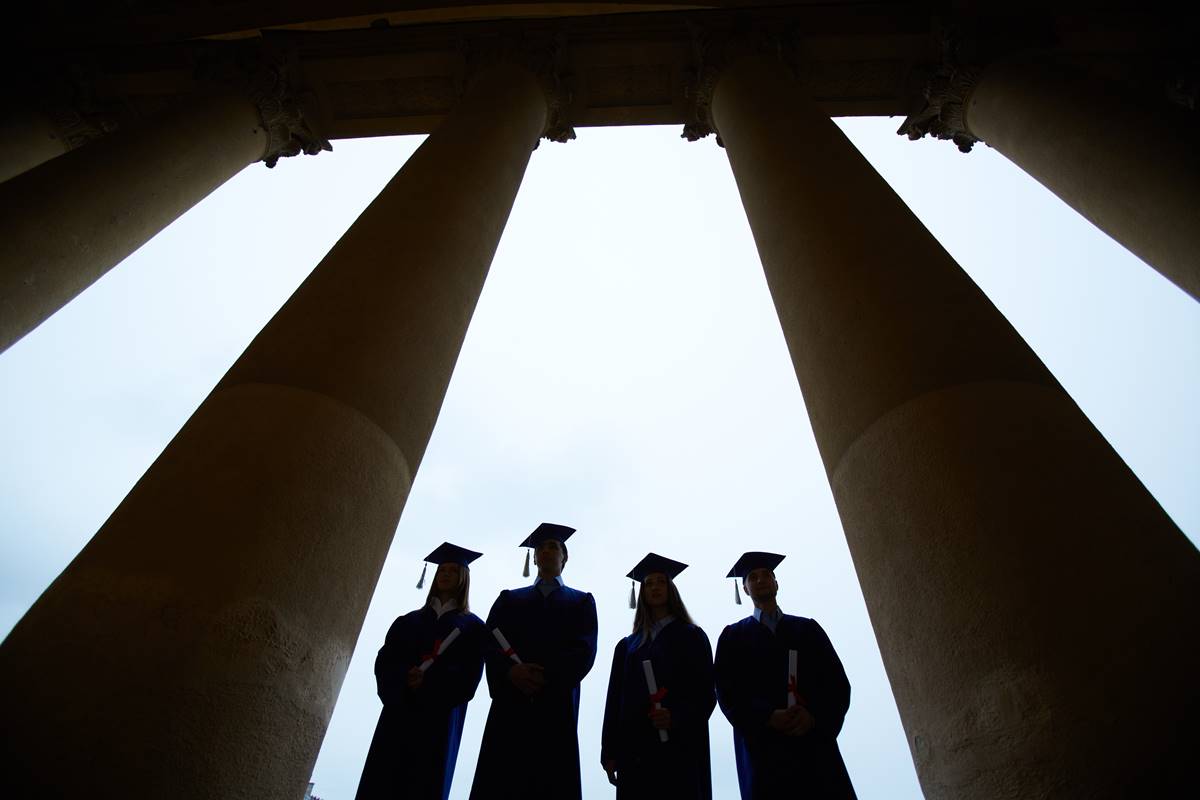 If you doubt that leftist activists now dominate the study and teaching of U.S. history, take a look at the program for the 2013 American Historical Association conference in New Orleans. The pattern is similar to the University of Michigan's history department, discussed here yesterday—a heavy emphasis on race, class, and gender, with more "traditional" topics frequently reconfigured to conform to the dominant paradigm.
Of the approximately 70 AHA panels devoted to U.S. history, a few unintentionally confirm the critique of the academy as a hotbed of left-leaning political activism. On a panel entitled "Using Oral History for Social Justice Activism," scholars look at their partnership with "activists" seeking to undermine "the dominant historical narrative." Yet the "narrative" that these social justice activists pursue seems to conform to, rather than undermine, the academic status quo—Chicano activists, anti-war activists "working in G.I. Coffee houses," and "Shirley Chisholm's best friend, secretary and hairdresser." It's hard to imagine much opposition in the contemporary academy to exploring the history of any type of underrepresented racial or ethnic groups—or certainly anti-war activists.
The sweet spot, however, are panels that found a way to combine all three elements of the academy's holy trinity: race, class, and gender. (Indeed, it appears that for U.S. history panels, the AHA has selected as many papers on African-American women specifically as on U.S. women's history as a whole.) Take, for instance, a panel entitled, "Beyond Sally Hemings: Sex, Race, and Memory in Nineteenth-Century America," which features such papers as "Progressive Fictions and the Sexing of Jim Crow." Using only-in-academia language, the panelists state that they want to "consider the political and cultural work composing, sharing, and historicizing these narratives does, and how it has allowed historical subjects to speak–even obliquely–about lives experiences, desires, and anxieties that otherwise might have remained obscured. We try to make sense of these stories–and their reception–as part of the incomplete historical record, and in light of the pressures on people in those times and ours."
Another unsurprising selection was "Black Female Geographies: Places, Bodies, Freedoms," a transnational panel that includes a couple of U.S. history papers, along with "Our Bodies, Our Barrio: Prostitutes, Racial Conflict, and the City in Early Twentieth Century Cuba." In a matter of ideological perfection, the prostitutes organized an uprising against their clients–U.S. soldiers.
Multiple other U.S. history panels deal with race and gender, while in general, the preferred tactic seemed to be finding any excuse to tack on race (race and education, for instance). Or consider an environmental history panel entitled, "BLACKOUTS: Using Energy Regimes to Narrate Place, Race, and Ethnicity." Almost comically, the panel organizers appear to have worried that they didn't sufficiently stress race, so they selected a specialist in African-American history as commentator; they said they did so "in part because [the commentator] is not an environmental historian." So much for the idea of the importance of academic expertise.
The AHA also features multiple panels in social history, urban history, Native American history, gender history (with a prominent Group of 88 member from the Duke lacrosse case, Sally Deutsch, as commentator), and five sessions on "queer souths." None of these topics are particularly surprising.
The most striking element of the AHA program, however, came in how many of the panels devoted to topics that could be deemed "traditional" (U.S. diplomatic, military, political, constitutional) are arranged to conform to the race/class/gender paradigm. The most "traditional" panels were almost all roundtables, at which senior professors discuss an issue but don't present any research. One such roundtable will examine the 100th anniversary of the income tax, another will look at the 2012 election in historical context.
U.S. political history panels include one on locating "Southern Lesbian Feminist Political History" (one panelist finds it among New Left activists); U.S. diplomatic history sessions feature panels on "Religion and Sexuality in America's Cold War" (seeking to examine "the intersections of religion with Cold War foreign and domestic policy, on the one hand, and the conflation of sexual and political agendas, on the other") and "The Bodies of Cultural Diplomacy, 1945-65," which will feature papers examining how the U.S. government "saw the physical body as a site of cultural diplomacy" during the first two decades of the Cold War. Legal history sessions almost exclusively focus on issues of gender, race, or Native Americans.
The existence of such topics should provide a reminder to outside observers of the academy–that even when colleges and universities have on staff professors who describe their research specialties as subfields considered more "traditional," much of the time it's just more obsessive concern race, gender and class. Few people outside the academy, after all, would expect to study the Cold War through "the conflation of sexual and political agendas."