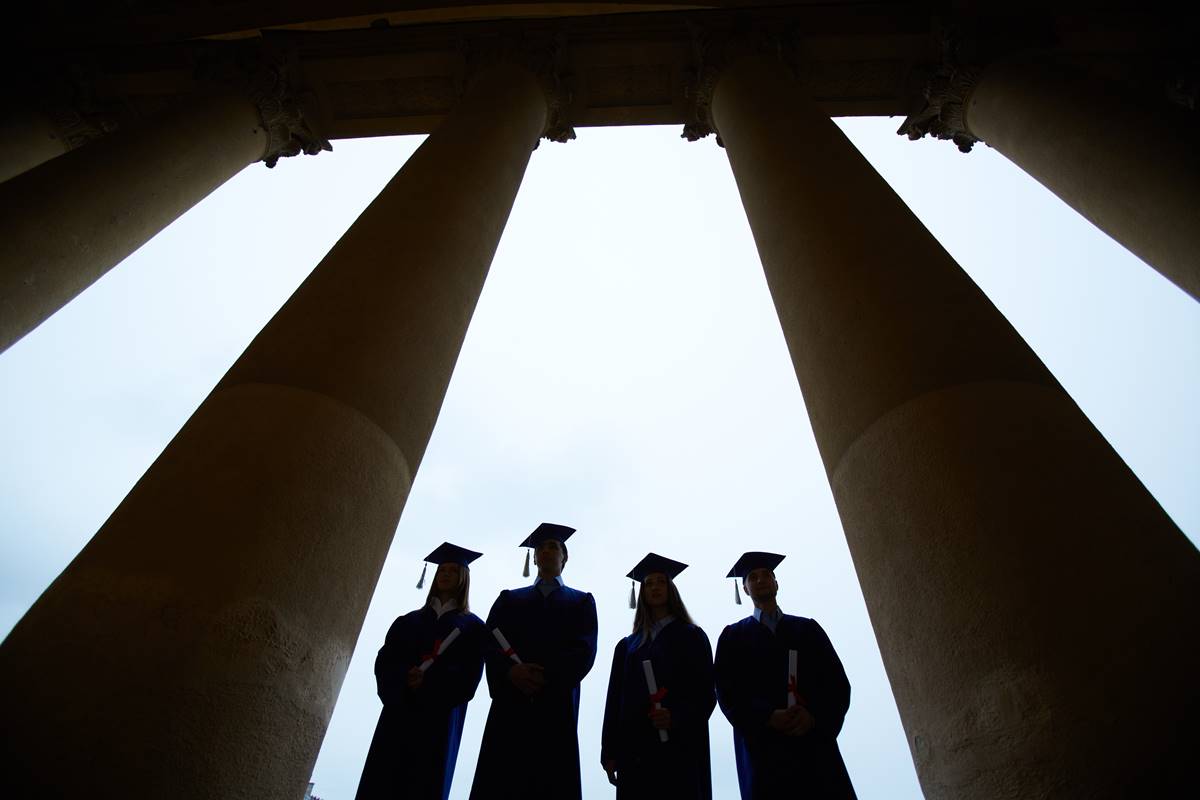 This morning in the Weekly Standard, Fred Barnes summed
up one condition of the Republican Party:
"What's their problem? In Senate races, it's bad candidates:
old hacks (Wisconsin), young hacks (Florida), youngsters (Ohio), Tea Party
types who can't talk about abortion sensibly (Missouri, Indiana), retreads
(Virginia), lousy campaigners (North Dakota) and Washington veterans
(Michigan). Losers all.
"And those are just the Senate contests decided
yesterday. In 2010, it was similar. Republicans threw away two of
their best chances to gain seats, choosing pathetically incapable candidates in
Nevada and Delaware."
Indeed, conservative and libertarian teachers, writers, and
intellectuals have to wonder why the candidates they have to choose from are
precisely that, "pathetically incapable" mouthpieces who can't talk about
controversial issues such as abortion sensibly.
Here's one reason why: those politicians didn't study any
conservative thinkers in college. When they talk, they say nothing that
suggests they have read much serious discourse on the right side of the
spectrum from Burke to Charles Murray. Leftists have their nostrums down
pat (against racism, sexism, imperialism, economic inequality . . .), and
however dated and predictable those utterances are, liberal politicians stick
to the point and press it again and again. Again, one reason is that they
received ample helpings of liberalism in freshman English, history, any
"studies course," sociology, etc., reading some Marx, Foucault, Dewey, Malcolm
X, a bit of feminism here and multiculturalism there. In school, those
future conservative politicians likely rejected those texts, but they didn't
plunge into the other side's corpus
It shows in the absence of depth in so many Republican
candidates. When you hear them speak, nothing in the tradition comes
through–no Franklin on work ethic, Madison-Hamilton-Jay on power, Emerson on
self-reliance, Hawthorne on Federal employment, Thoreau on Big Government,
Booker T. Washington on individual responsibility, Willa Cather on the pioneer
spirit, and Hayek on social engineering. This is a fatal deficiency, and
it neglects one of the strengths of conservatism (superiority in the battle of
ideas). Worse, when conservatives don't have the tradition in their
background, when they lose elections, they tend to look forward by examining
their relationship to the electorate instead of their relationship to first
principles and values. Conservative candidates don't need more political
calculation that competes with liberalism, but rather more intellectual heft
that presents a better alternative to liberalism.
It won't happen in college, so maybe organizations such as
the Manhattan Institute should run two-week seminars for office-seekers.
Not policy-making or campaign strategy sessions, but short courses in
conservative words and ideas. Have them read Franklin's Autobiography, Washington's
Up from Slavery, and Cather's O Pioneers! Let them know,
too, that while we all await the Second Coming of Ronald Reagan, one way Reagan
thrived in politics is by withdrawing for a time and reading Hayek and Friedman
carefully, soberly, far from the madding crowd.