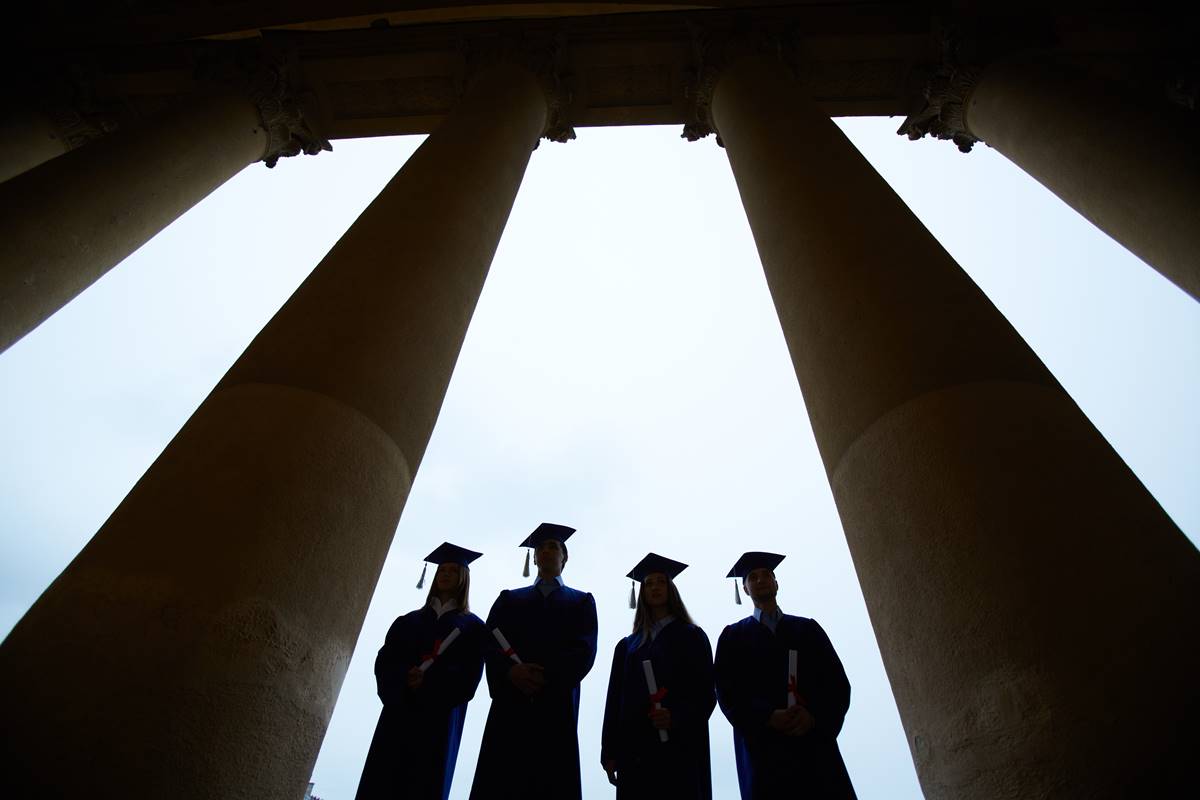 A team headed by former North Carolina governor (and Davidson professor) James Martin has released its long-awaited report regarding academic misconduct in the UNC Department of African and African-American Studies. Heavy on euphemism and delicate language, the reports sidesteps troubling questions about both the role of athletics at UNC and how an academic department at a school like UNC could have gotten away with misconduct for so long.
The Martin Report concluded "that this matter was truly academic in nature and not an athletic scandal as originally speculated" but also "that the identified academic misconduct and anomalies were isolated to the Department of African and African-American Studies." The misconduct was massive–students receiving grades for courses that never took place, a department chair and (perhaps) academic administrator changing students' grades without knowledge of the professor who taught the class, suspicious behavior that dated back at least to 1997 and was never checked by either UNC administrators or other faculty members.
Martin's team identified at least 21 African-American Studies courses, over a ten-year period "for which the instructor of record or the administrator for the subject of the course section could not confirm who taught the course section and approved the grades assigned to students." The investigation also revealed that the disgraced department's former chairman, Julius Nyang'oro, "was not consistently present, during the Fall, Spring, nor Summer sessions, to oversee the academic and administrative activities of the Department staff and instructors." (Nyang'oro, who chaired the department for more than a decade, declined to be interviewed by the Martin group.)
The Martin report left unanswered the obvious question: could academic misconduct of this type have occurred in a more academically rigorous department than African and African-American Studies? Should an elite university maintain an academic department whose performance violated the basic standards of a research academy? Answering these questions, it seems, is politically inconvenient for Martin.
The Martin Report prefers, whenever possible, to employ euphemisms or delicate language. For instance, what the former governor terms "Inconclusive Lecture Course Sections" are actually phantom classes: "a course section for which neither the instructor of record nor the chair could confirm whether the course section had been taught." Martin said that as his team reviewed the UNC record, it paid particular attention to courses that had a "lack of regularly assigned meeting time or location," a "lack of assigned instructor of record," or a "high level of grade changes as a percentage of the course section's enrollment." How a school of UNC's caliber could have had a good number of such classes (as, it seems, it did) defies logic.
Martin also seemed eager to offer delicate language whenever possible. "Based on our interviews," his report noted, "we understand that the University strives to maintain a culture that balances outstanding academic achievement and nationally-competitive athletics. To this end, University policy provides for the admission of 'selected applicants…who give evidence of possessing special-talents' in athletics. Of the approximately 175-200 student-athletes who enroll at the University as a part of each incoming class, some are admitted through the standard admissions process and without regard to their special-talent. The remaining student-athletes are admitted through guidelines established by the Faculty Advisory Committee on Undergraduate Admissions." Translation: UNC, despite its claim to be a world-class university, has an admissions structure that allows the school to enroll (at no cost to the student, in many cases) academically unqualified students.
Or, at another point in the report: "The University has acknowledged that certain courses may be perceived by groups of students as less academically challenging than other courses, and has also acknowledged that certain course sections for the same course offered across campus may be perceived by groups of students as less academically challenging than other course sections in the same course." Translation: At UNC, Af-Am classes have reputations as gut courses. (This finding parallels the conclusions, it's worth noting, of Duke's experience with admitting marginally qualified minority candidates.)
At times, however, even the Martin Report couldn't locate the necessary euphemisms. For instance, in its discussion of how the university admits prospective student-athletes, the report discussed how UNC has four levels of admission. The first level treats athletes no differently the student body as a whole. The second involves athletes who are good students but who might otherwise not gain admission–their "special talent" gives them a leg up, just as (for instance) a talented musician or artist might gain admission. Few could argue with such an approach.
But then things get dicier. The third (Standard Athletic Recommendation) applies to applicants who would never gain admission but for their athletic abilities, but who "do exceed the minimum criteria established by the Faculty Advisory Committee on Undergraduate Admissions for consideration of varsity athlete admission." And then there's a fourth criteria, "Faculty Admissions," for applicants who can't even get in under the forgiving Standard Athletic Recommendation. These 20-25 annual applicants, almost incredibly, "may still be considered for admission" through a special committee, even as, in so doing, UNC purports to "maintain the academic integrity of the University" and "respect the competitiveness of admission to [the University]."
Precisely what sort of regular courses could a student admitted under the "Faculty Admissions" threshold possibly take at a school like UNC? And how can admitting obviously unqualified students–just because they're athletes–possibly be reconciled with the goals of maintaining the academic integrity of the University and respecting the competitiveness of admission to the University? Yet the Martin Report claims the affair wasn't an "athletic scandal."