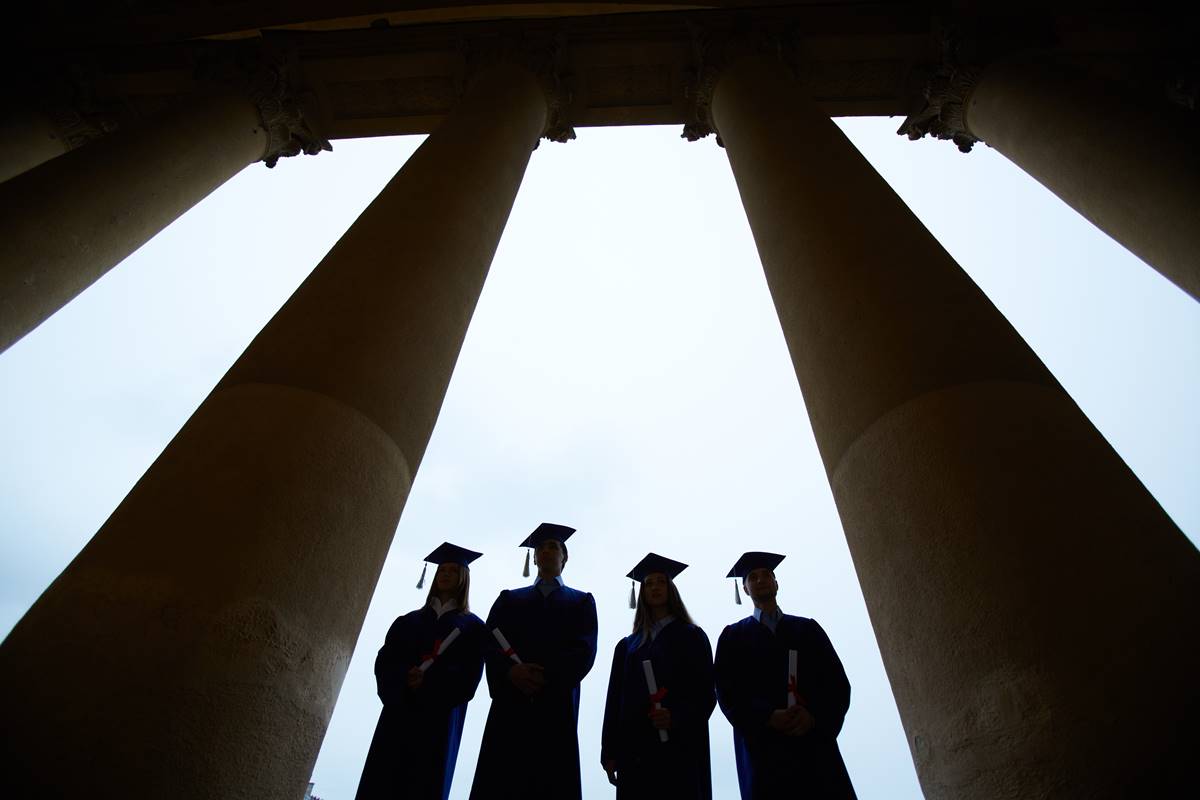 Almost every day you'll find new evidence that the United States has vastly oversold higher education. The evidence du jour is in the Wall Street Journal of January 3, a piece by a young lawyer named Chris Fletcher. In it, Fletcher points out that, according to an estimate by the Bureau of Labor Statistics, the country creates 21,800 new jobs for lawyers per year.
The trouble is that American law schools are graduating more than 44,000 students every year. Inevitably, large numbers of those fresh, new JD holders are going to have to hunt for work in other fields after having devoted three years of their lives to getting through law school and having spent something on the order of $150,000 in the process.
Mr. Fletcher is to be commended for issuing his caveat emptor warning, but unfortunately he does not seem to comprehend the essence of the problem: that legal education has been taken out of free market competition. In almost every state, those who want to take the bar exam and become licensed to practice law must first graduate from a law school accredited by the American Bar Association. As Lawrence Velvel, dean of the Massachusetts School of Law noted in a recent essay here, the ABA insists on keeping costs needlessly high.
Law schools have been cartelized. They are protected by law against innovative competition from without and outbreaks of competition within their ranks.
Earning the necessary degree requires three years, but much of that time is wasted in studying topics that students will never use and promptly forget. What law school does teach that's essential (how to do legal research and writing, and few courses that are fundamental such as contracts and civil procedure) could be covered in a year. Nor is there any reason why those essentials have to be taught in a law school. Books and websites could convey the information just as well.
The plain truth, as many lawyers will tell you (Harvard Law graduate Hans Bader, for instance), is that law school is mostly a drawn-out prelude to the real learning they need, which occurs on the job.
Fletcher laments that the high cost of law school keeps many from providing services to the great number of Americans who cannot afford to pay the fees that are necessary if a lawyer is to be able to cover the highly inflated cost of his education. Sadly, he doesn't argue that the solution is to deregulate legal education so that individuals who want to help the indigent aren't forced into high debts before they can ever talk to a prospective client.
Leftists are drawn to the idea of selective loan forgiveness programs to help those who want to go into "public interest" law. That is a messy solution (exactly how do we distinguish between "public interest" and the rest of the legal profession?) that is at best a slight palliative. The solution that cuts the Gordian Knot is allow anyone who thinks he knows enough to pass the bar exam to try, whether he has a JD or studied in other ways.
If we made that change, law schools would suddenly have to compete, just as airlines and interstate trucking companies had to compete after they were deregulated. That would mean the end of a cushy life for quite a few law professors, but everyone else would be better off.