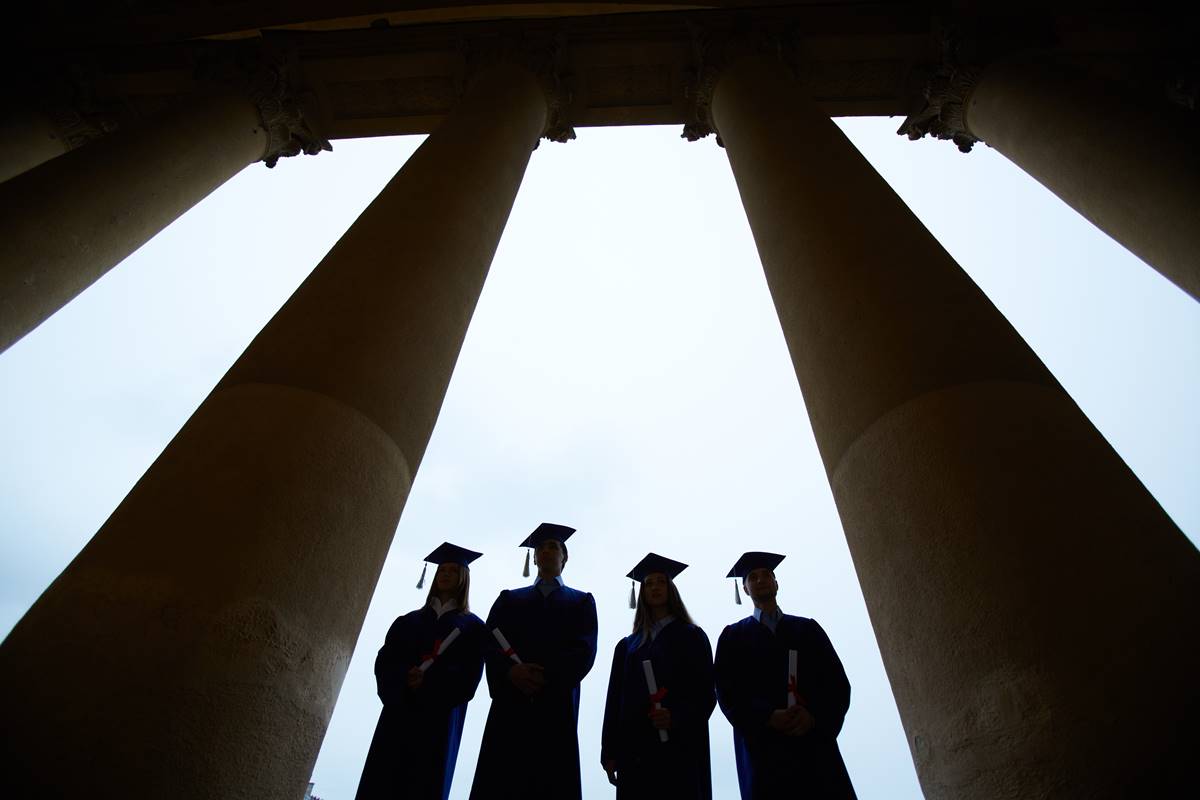 Just when you thought it safe to read about higher education without encountering more toxic fallout from the University of Virginia Board of Visitors' firing and forced rehiring of President Teresa Sullivan last June, there is now more such fallout.
In early December, the Southern Association of Colleges and Schools Commission on Colleges (SACSCOC), dissatisfied with the University's responses to its earlier investigation, placed UVa "on warning," a sanction which the SACSCOC chairman, Belle Wheelan, called "a black mark on an institution."
At the end of December the American Council of Trustees and Alumni (ACTA) filed a complaint with the Department of Education claiming that SACSCOC's action fell "outside the accreditor's legitimate authority" and constituted "a blatant intrusion into governance powers originally established by Thomas Jefferson, then codified by the Virginia Legislature to remain solely the purview of the Board of Visitors." Moreover, ACTA charged, "If federal accreditors are allowed to substitute their judgment in matters of state law and governance whenever internal constituencies feel aggrieved, they will bring about the sure erosion of institutional autonomy and undermine the ability of governing bodies everywhere to provide needed oversight."
A concise summary of SACSCOC's finding — that the University was "not in compliance with Core Requirement 2.2 regarding board governance and Comprehensive Standard 3.7.5 regarding Faculty Role in Governance." UVa responses can be found here, but the most important issue is not the particulars of Board policy but whether, the accrediting agencies have exceeded their authority and intruded themselves into areas that have little or nothing to do with academic quality, which is all they are supposed to review.
The imbroglio at UVa involved at its core a conflict between the Board of Visitors and the faculty and many members of the administration over not only the fate of President Sullivan but how that fate should be decided, and by whom. And yet, as ACTA charged in its complaint, "[t]he Commission of over 70 members which reviewed the UVA response and sanctioned UVA, consists of college presidents, faculty and administrators; there appear to be no trustees." Might not the Commission that presumes to tell university boards trustees how to behave benefit from having a few trustees among its members?
The ACTA complaint also cited a Richmond Times-Dispatch article that quoted SACSOC chairman Belle Wheelan telling new members of governing boards that "governing boards have two roles: making policy, and hiring, evaluating and possibly firing the president. 'That's it,' she said. Anything else, you're meddling.'"
There are those who might think that Ms. Wheelan, former president of Northern Virginia Community College (and as such "the first black woman president of a college or university in Virginia, was herself meddling, since the purview of the Board of Visitors is set by state law, not federally chartered regulatory agencies.
The question of political interference takes us to SACSOCS Comprehensive Standard 3.2.4 of its Principles of Accreditation: "The governing board is free from undue influence from political, religious, or other external bodies and protects the institution from such influence."
Whether or not SACSCOC itself is an "external body" exerting "undue influence," it is undeniable that its warning to UVa, akin to placing it on academic probation, has provided fuel to a furious firestorm of new political pressure being applied to the Board of Visitors. Board Rector Helen Dragas, who led the ill-fated Picket's Charge against Sullivan last June, was reappointed to the Board shortly afterwards by Gov. Bob McDonnell, but now both chambers of the General Assembly must confirm her in order for her to keep her seat.
The UVa Board of Visitors, in short, is now deeply embroiled in public politics. "Prominent politicians and constituents alike are working to sway lawmakers in the looming battle," the Charlottesville Daily Progress reported on Jan. 7. The Norfolk Virginian-Pilot also reported the same day that the controversy "is occurring in lofty circles," referring to claims that an airplane with an anti-Dragas banner had flown over the state capitol.
A statewide petition campaign to oppose Dragas is under way and a UVa graduate student member said the group wanted to "facilitate a more diverse board." It's hard to imagine any university controversy these days that does not devolve into yet another debate over "diversity." In any event, if SACSCOC's intention had been to provoke rather than protect against undue political influence on the UVa Board of Visitors, it could hardly have done a better job.