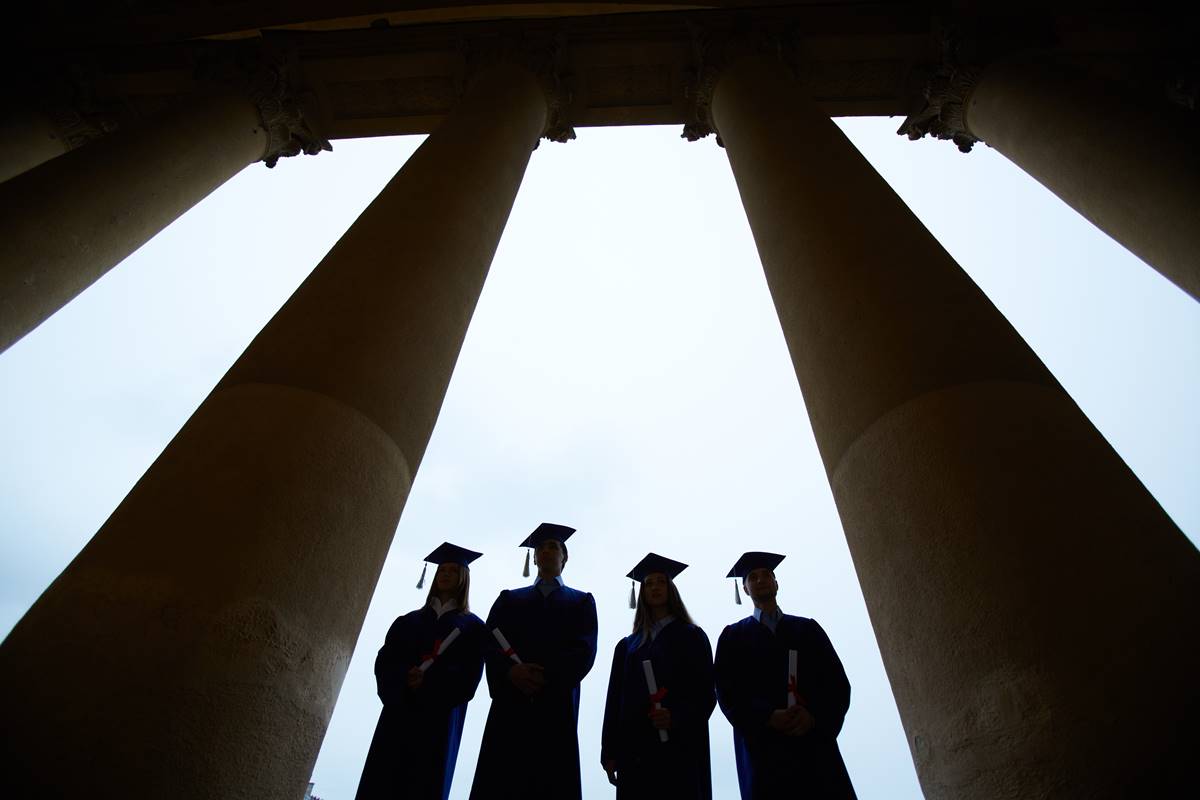 In my 1996 book Generation X Goes to College, I predicted that virtually anyone
with a computer and a modem would have access to the storehouse of human
knowledge. As a result, higher education as we know would become an
anachronism, if not obsolete. The university's status would diminish because it
would lose its competitive advantage in disseminating information.
The recent emergence of MOOCs (Massive Open
Online Courses), however, raises obvious questions. Are these new teaching methods as effective,
in terms of student performance, as real-life classrooms? Can these new
technologies bring down higher education costs? Former Princeton president
William G. Bowen takes on these questions and others in his new book Higher-Ed in the Digital Age. Once a
skeptic, Bowen now concludes that online learning programs will reduce the cost
of higher education without harming student learning outcomes.
The Promise of Online Education
His conversion is inspired by the findings of
ITHACA, a non-profit organization that conducted "the most rigorous assessment
to date" on the economics of online learning technology. That study demonstrated that student learning
outcomes, as measured by standardized tests, are no worse in online courses
than in traditional classes. Not better, just not worse. Though these results might sound
unimpressive, Bowen asserts that they are "very important" because they
disprove the common prediction that online education will harm students.
Moreover, he argues, the long-run cost
savings of labor-saving technologies could be profound. One reason is that
online courses can help institutions fill the gap between the large demand for
critical courses and the limited ability of cash-strapped public institutions
to satisfy it. Improvements here could reduce the average time it takes to
complete a degree, making colleges more productive, affordable and
efficient. Bowen acknowledges that the
ITHACA study could not answer cost-savings questions because most savings occur
over time. Still, Bowen notes that early evidence from various simulations
suggest that the long-term instructional savings could be significant. Compared
to a traditional course with multiple sections, savings in teaching labor costs
alone ranged from 36 percent to 57 percent in the simulations.
Despite this promising data, it is unclear
whether most university administrators will embrace this technology. According
to the most recent (January 2013) report of the Babson Survey Research Group,
46 percent of whom say that teaching online courses requires more time and
effort from the faculty than traditional courses. That percentage was 44
percent the year before. Regardless, the
number of students who had taken at least one online course rose by 570,000 in
one year, for a new total of nearly 7 million students. That's a growth rate
"far in excess of those of overall higher education," the report says. Some 32
percent of all college students had taken at least one online course, the
highest percentage on record.
Online learning therefore seems an inevitable
part of the future higher education landscape. But like so many technical
advancements, we often fail to consider the technology's far-reaching
implications. Bowen, who focuses exclusively on online technology's potential
to reduce costs, is no exception.
The Cost of Standardization
My major concern is the increasing
standardization of the college experience. In order to make online learning
worth the cost of development, institutions must achieve economies of scale so
as to spread its costs over a large number of students. But achieving these economies of scale means
losing certain intangible aspects of the classroom environment; indeed, online
education makes no room for the interpersonal interactions that are an
essential part of an authentic education. MOOCs in particular lack a human
element. For example, the leading MOOC provider EdX (founded by Harvard and
MIT) is poised to deploy artificial intelligence software for grading student
essays. As someone who has taught college writing, I am most skeptical that a
computer program is capable of differentiating an average essay — though
containing all the textbook components of an essay — from a brilliant one. Machines will reward mediocrity because
mediocrity is what machines can be taught to understand.
Rest assured that I am not a Luddite. Indeed,
I concede that educators ought to rethink the role of the university. However,
they must identify the university's comparative advantage, and given the advent
of online technologies, the dissemination of information is not sufficient.
Instead, academic leaders should recognize that colleges are uniquely suited to
nurture imagination and creativity. No other institution is capable of creating
centers of innovation that persist for generations.
To that end, we should let fast and cheap educational
programs provide students with basic skills and have the universities provide
the real education. Faculty will then take on a new role: Instead of lecturing
large classes, they will become expert consultants who guide learners in the
application of information for solving, creating and inventing. David Brooks
recently cited one professor's prediction that universities will eventually
tell students to take certain college courses online, "and then, when you're
done, you will come to campus and that's when our job will begin."
Growing Stratification?
My second concern is that cost-saving
technologies will have different consequences for rich and poor institutions and
for rich and poor students. Public institutions have faced decreased taxpayer
subsidies for years and feel acute pressure to reduce costs through
standardization. In contrast, wealthy private universities have little
incentive to standardize and cheapen their learning environments.
The evidence suggests that online learning
programs primarily cater to students from lower socioeconomic backgrounds. To
address this question, I used two U.S. Department of Education longitudinal
databases to assess the backgrounds of students who were enrolled exclusively
in online education programs in 2007-2008, the most recent data available for
analysis. Overall, an average of 82 percent of students was enrolled in
traditional programs, while some 18 percent were enrolled exclusively in online
programs. My findings:
Test
scores.
Among the highest-scoring students on admissions tests, virtually all (95
percent) were enrolled in traditional education programs. Low-scoring students
were more than twice as likely as high-scoring students to enroll in online
programs.

Selectivity

. Just 8 percent of students
at colleges with very selective admissions criteria were enrolled in an online
program. By contrast, 13 percent of students at moderately selective
institutions, 16 percent of those at minimally selective colleges, and 23
percent of students at open admissions colleges, were enrolled in online
programs.
Economic
background. Students
who enrolled in online programs were more likely to be first generation college
students from lower income families than students enrolled in traditional
settings. Some 20 percent of students considered
low-income and first-generation college-goers were enrolled in online college
programs. By comparison, just 14 percent of students considered not low-income
and not first- generation college-goers were enrolled in such programs.
Parental
education.
Students whose parents were relatively uneducated were more likely than
students with highly educated parents to enroll in online college programs.
About 21 percent of students whose fathers completed no more than a high school
diploma were enrolled in online programs. That compares to just 9 percent and
12 percent of students whose fathers had attained a professional degree or a
doctorate, respectively, going to college online.
Thus, it seems likely that lower-income and
budget-strapped students will make the most use of online learning
technologies. This is all well and good
to the extent that more students will have access to higher education. Still, online college programs could further
stratify our higher education system, dividing those educated at an "authentic"
full-fare university and those who received their degrees from online programs.
We can therefore anticipate the formation of
three distinct groups of students. Well-off students will attend the few colleges
and universities that are wealthy enough to eschew standardization and
automation. They alone will have real relationships with great faculty. A
second, less wealthy group of students will use online courses for their
general education and attend "authentic" institutions for a short while. For poorer
students, online learning could well become the main course. They will attend
institutions that, strictly speaking, grant post-high school credentials to the
coach class.