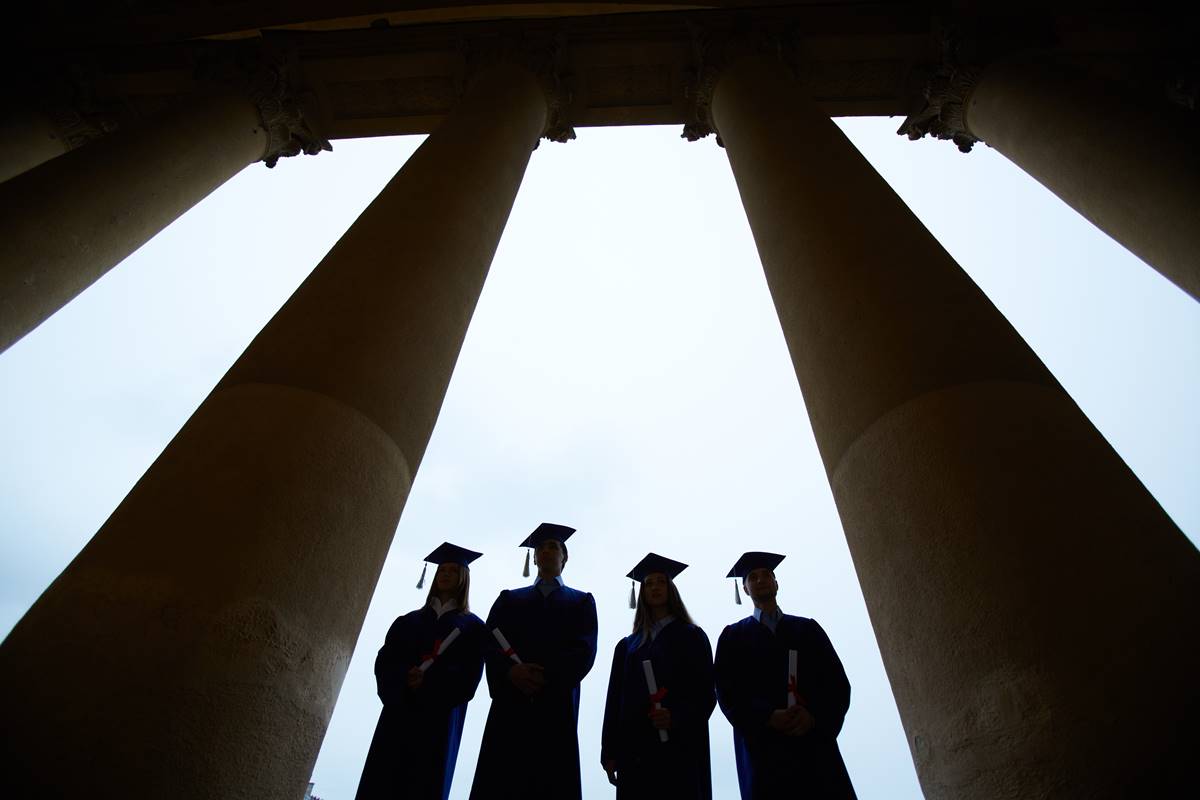 The Chronicle
of Higher Education reports this morning that
a new
study by the American Council on
Education discovered the "stark lack of representation" of Asian-Americans
among leaders of higher education. "Despite leadership inroads made by
other racial minority groups," ACE announced, "only 1.5 percent of college and university
presidents are Asian Pacific Islander Americans."
According to the brief, Asian
Pacific Islander Americans lead all other racial minority groups in the
percentage of full-time tenured faculty at 7 percent, but they occupy just 2
percent of chief academic officer positions and 3 percent of deanships. Thus, a
pool of potential leaders is available, but work remains to be done to move
faculty into deanships and beyond.
The
study explains this stark "underrepresentation" of Asian-American
academic leaders by pointing to these "barriers to leadership
advancement":
Racial bias:

Like
other minority candidates, Asian Pacific Islander Americans struggle against
the prototype of a college president that some hiring committees hold.

Stereotypes:

Their
leadership qualities may be viewed as not matching Western qualities that are
typically valued, such as charisma, assertiveness and direct communication
styles.

The forgotten minority:

Even
though Asian Pacific Islander Americans are underrepresented in senior
leadership, they are rarely recruited in efforts to diversify candidate pools.

"The Model Minority":

The
high representation and high success rate of Asian Pacific Islander Americans
in American higher education leave many oblivious to their stark lack of
representation in the field's leadership.
There
are some potentially interesting issues here that it appears the study did not
address. For example, are the "stereotypes" incorrect? That is, are
the "leadership qualities" of Asian-Americans actually different from
the "Western qualities that are typically valued" or are they
incorrectly "viewed" as different? If Asian Americans are not
different, then how would having more of them as leaders add any actual
"diversity"? In addition, although "Racial bias" and
"Stereotypes" are listed as separate "barriers," it's not
clear how struggling against "the prototype" that Asian Americans
don't fit is different from struggling against the "stereotype" of
them.
The
fact that blacks and Hispanics also have to struggle against the same
"prototype" but presumably aren't as "underrepresented" as
Asian Americans suggests a much simpler explanation for the demographics of
academic leadership: if you discriminate in favor of certain groups, you tend
to get more of them and fewer of those you discriminate against.