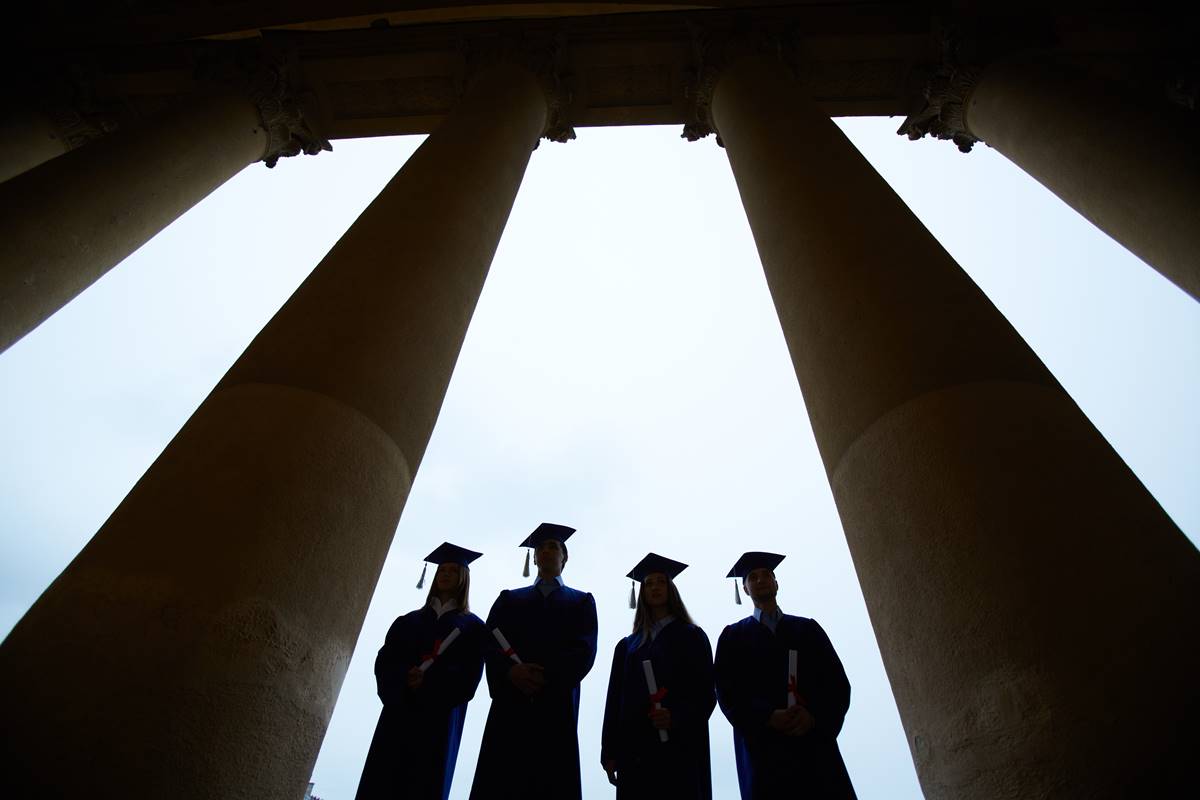 In a previous post on this site I announced a plan for the creation of MOOA, or massive, open, online administrations that would supplant the thousands of separate administrations currently managing the affairs of America's colleges. The MOOA idea was, of course, satire. However, I must report that two educational consultants contacted me to offer their services in bringing my MOOA to the market. Additionally, three separate reporters called to discuss the MOOA concept. When I explained that MOOA was a satire, one asked, "Are you sure?"
To my surprise, the MOOA post generated tens of thousands of page views on the Minding the Campus website, as well as thousands of reposts and so forth. I personally received hundreds of laudatory emails from professors throughout the U.S. Reading the emails, I realized that the stir caused by my modest proposal was a kind of professorial Schadenfreude. Academics were titillated by the idea that if the ship sank, the rats (vice provosts) would go down with it.
We are all aware that the ship is, indeed, taking on water and listing to port. Counting both two and four-year schools, there are currently about 4500 degree-granting colleges and universities in the United States. Many of these will not survive into the next decade. They, along with their professors and deanlets, will be driven under by online education. Many of the professors will survive, teaching online courses for the remaining schools. Most of the vice provosts and deanlets will be seeking employment in the other industries, such as retail sales, mentioned in my previous post.
At the present time, most of the proponents of MOOCs and conventional online education are college administrators, especially at community colleges, who believe that online instruction will allow them to shed faculty and contract with outside vendors, such as EdX, Udacity and Coursera to provide most of the courses currently taught on their campuses. This would be a small step for the many schools that already rely mainly on adjuncts to teach their students.
Administrators are in for a rude awakening. Traditionally, only a small number of schools competed for students on the national or regional basis that required them to offer–or at least claim-superior faculties, curricula and facilities. Most schools, particularly the commuter colleges, enjoyed a geographic market niche in which competition was limited. Online education will destroy these niches and subject their occupants to price competition, brand competition and competition based upon perceived quality. Many schools will fail when students, freed from the constraints of the local highway or transit system, will shop nationally for better programs and more prestigious degrees.
To be sure, online education per se does not diminish the quality of a student's education. Taught properly and limited to 10 or 15 students, online seminars can require a good deal of student engagement and interaction with one another and with the instructor. Some professors aver that they actually can become more familiar with a student's work online, where students must participate in discussions, than in a conventional seminar where some students sit quietly.
The MOOC, however, changes the character of online instruction. In a MOOC, one professor can lecture to tens or even hundreds of thousands of students with whom he or she has no interaction at all. To that end, college administrators tend to view MOOCs as cheap substitutes for rather than supplements to existing classes. They generally don't want to pay to enrich their course offerings, as doing so would raise costs. They want to MOOCify their curricula and cut costs. Administrators envision a curriculum in which students watch canned lectures and take computer-graded exams. Such unfortunate students would receive a paltry and pathetic education.
What is to be done? Faculty must make a stand against the abuse of MOOCs. Let me suggest three possible tactics. The first is shame and censure. Professors who lend their names and reputations to MOOCs should not be allowed to simply ignore how their lectures are used. Those willing to allow their lectures to replace real classes should be named, shamed and censured by their colleagues. The second is accreditation. Professional associations can and should challenge the accreditation of schools whose curricula are essentially MOOCified. The law generally permits "third party comment" on accreditation issues and I would suggest loud comment. Finally, there is the matter of college credit. Credit should be refused for classes taken away from the campus that are adjudged to be all-MOOC and lacking in other elements of pedagogy. When students begin to wonder whether their MOOCified credits are transferrable, the foundations of MOOCery may crumble.
Some may see these suggestions as the effort if a frightened professor to protect his job in the buggy whip industry. Let me anticipate this assertion by pointing out that I teach at an R1 private research university which views itself as a producer rather than a consumer of MOOCs. I have, moreover, reached the age when retirement will come before I can be MOOCified. My own selfish concern is to make certain my grandchildren will be able to attend a college, not a MOOC.