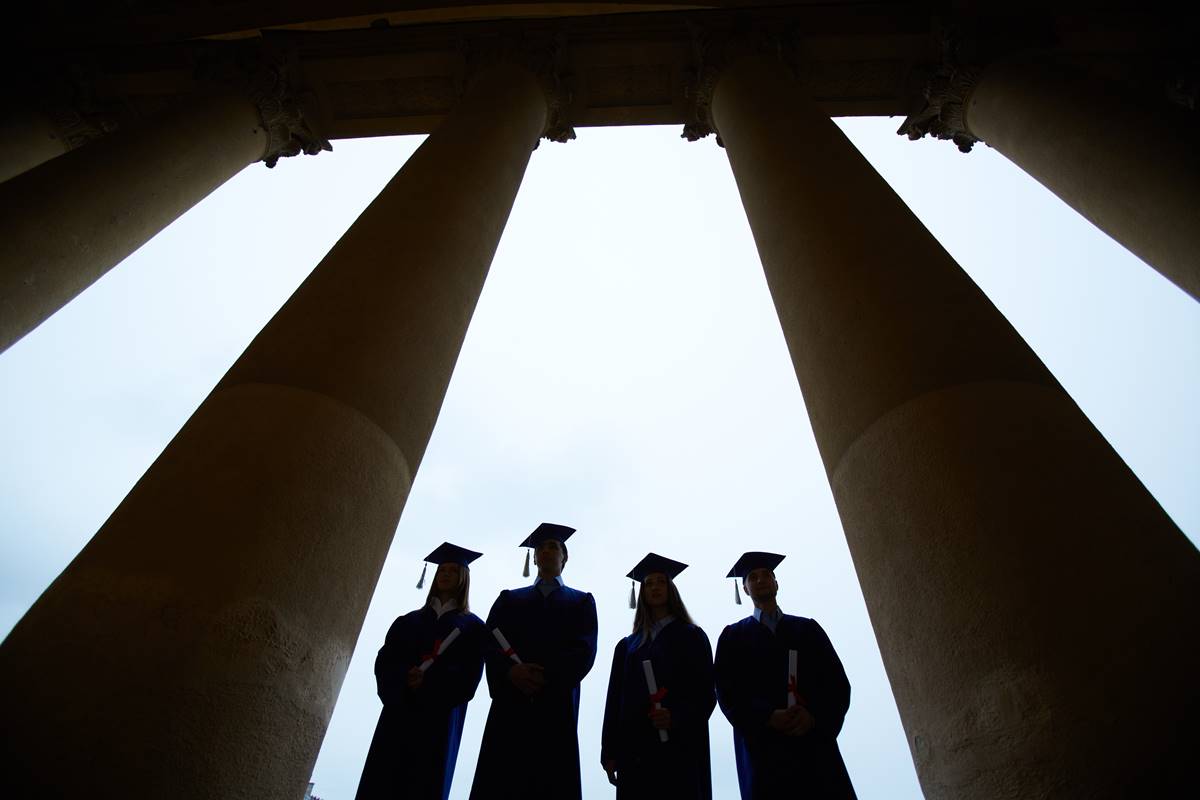 Earlier this spring, CUNY scored a coup when it announced that David Petraeus, former Director of Central Intelligence and commander of U.S. forces in Iraq and Afghanistan, would be joining the CUNY faculty as a visiting professor of public policy, in the Macaulay Honors College. (The Honors College, one of the most important legacies of outgoing chancellor Matthew Goldstein, uses generous financial aid packages, high-quality instruction, and effective use of New York City's cultural strengths to attract an Ivy League-caliber student body.) Petraeus starts this fall, and several Macaulay students that I have taught eagerly applied a spot in his seminar.
Attracting a faculty member of Petraeus' stature, unsurprisingly, required money. The CUNY administration offered him a salary of $150,000, an amount higher than the annual salary of a full professor, Petraeus' faculty rank. Yet this distinction was more due to CUNY's unusual structure than anything else. Thanks to the efforts of the CUNY faculty union, which is eager to not reward accomplishment, the university's salary scale is based on seniority, rather than merit. So, unlike most private colleges and even most elite public universities (but like the salary scales used for most public high school teachers) all full professors who have served for a certain length of time earn the same pay. If CUNY's salary scale resembled, say, Columbia's, there doubtless would be many regular faculty whose pay grade would resemble or exceed that of Petraeus. Additionally, CUNY has few endowed chairs, another tool that any elite private institution could use to bump up the salary of an attractive outside candidate. To get around these problems, the administration promised to raise Petraeus' salary through private funds–which, the Daily News reported, it has done.
It's hard to see a downside of this arrangement. CUNY students get exposure to a figure whose extraordinary background is unlike any other member of the university's faculty with regard to public policy. The university gets the positive exposure of having Petraeus on its campuses, all while ensuring that his salary comes out of private, rather than public, funds. And the appointment might open up avenues to private donors that previously had looked askance on CUNY.
So it had appeared, anyway, until a July 1 posting at Gawker. Entitled "CUNY is Paying David Petraeus $200,000 [sic] to Work Three Hours a Week," the item opened with the following passage: "A first-time adjunct professor teaching a full course load at the City University of New York can expect to pull in around $25,000 per year."
In addition to hammering the linking Petraeus' salary with that of an adjunct, Gawker's headline rejected the arguments of most defenders of faculty pay, since it suggested that Petraeus's only work would come in the three hours per week he'll physically spend in the classroom. The item nonetheless was gleefully picked up by Brooklyn professor Corey Robin, a close ally of the CUNY faculty union who had been strongly critical of the Petraeus appointment. Robin's post, which repeated Gawker's frame of comparing Petraeus' salary to that of an adjunct, demanded that CUNY "[p]ay us like you pay Petraeus." Since Robin isn't an adjunct, it's not clear who the "us" was in this instance; his post didn't complain about any difference between Petraeus' salary and that of full-time professors.
The most obvious of the many problems with this faux outrage: Petraeus isn't an adjunct. He's a visiting professor, an entirely different rank. And while a reporter at Gawker might be excused for not knowing the difference, it's hard to imagine that Robin, a tenured professor who has taught at CUNY for many years, is similarly unaware. Could it be that he was deliberately trying to mislead the public?
The sudden concern of the CUNY union and its sympathizers with the salaries of the upper tier of CUNY's faculty didn't originate with the Petraeus reports. A couple of weeks ago, the New York Times penned a breathless article noting that outgoing chancellor Goldstein will receive a sabbatical–to write a book on the effect of the digital revolution on higher education–and then will teach at CUNY for several years (for which he'll get paid). Reporter Ariel Kaminer termed the sabbatical and Goldstein's continued salary an "added nicety," even though the article noted that the promise of a sabbatical leave had been included in the contract that Goldstein signed before coming to CUNY, and that "by national standards, Dr. Goldstein's compensation has always been moderate."
The only criticism of Goldstein's actions (apart from Kaminer's subtle editorializing in what was ostensibly a news article) came from the president of the CUNY faculty union, Barbara Bowen. Bowen claimed that she kept "hearing from faculty who are appalled that Goldstein would accept a huge salary for five years, after he's left the job from a public university that is desperately short of funds . . . What they ask is how can you justify asking students who live at the poverty line to come up with a 31 percent tuition increase over five years knowing that some of that money is being used to fund a lavish salary for the former chancellor.
It came as little surprise to see Bowen criticize Goldstein: for the past decade, she has done little else, opposing each and every one of Goldstein's efforts to improve CUNY's quality. She's maintained this relentless barrage of negativity even as the results that Goldstein achieved for the institution have utterly discredited her opposition.
It was, however, shocking to see Bowen fault the financial effects of Goldstein's future time as a CUNY professor.  Bowen elected not tell the Times that, under the CUNY contract, she and two other professors in her union leadership each receive a full faculty salary–even though they never actually teach. (Talk about a comparison to the plight of the adjuncts: full-time pay in exchange for "zero" hours in the classroom!) CUNY then has to incur additional costs by hiring the same type of adjuncts for whom Gawker and Robin profess such concern, to cover the union leaders' courses.
If Bowen and her allies really care about "lavish" salaries harming CUNY "students who live at the poverty line," she and her fellow union leaders should return to the classroom, thus freeing up her released-time pay. Until then, she–and her supporters now leading the anti-Petraeus brigade–should cease their hypocritical attacks.