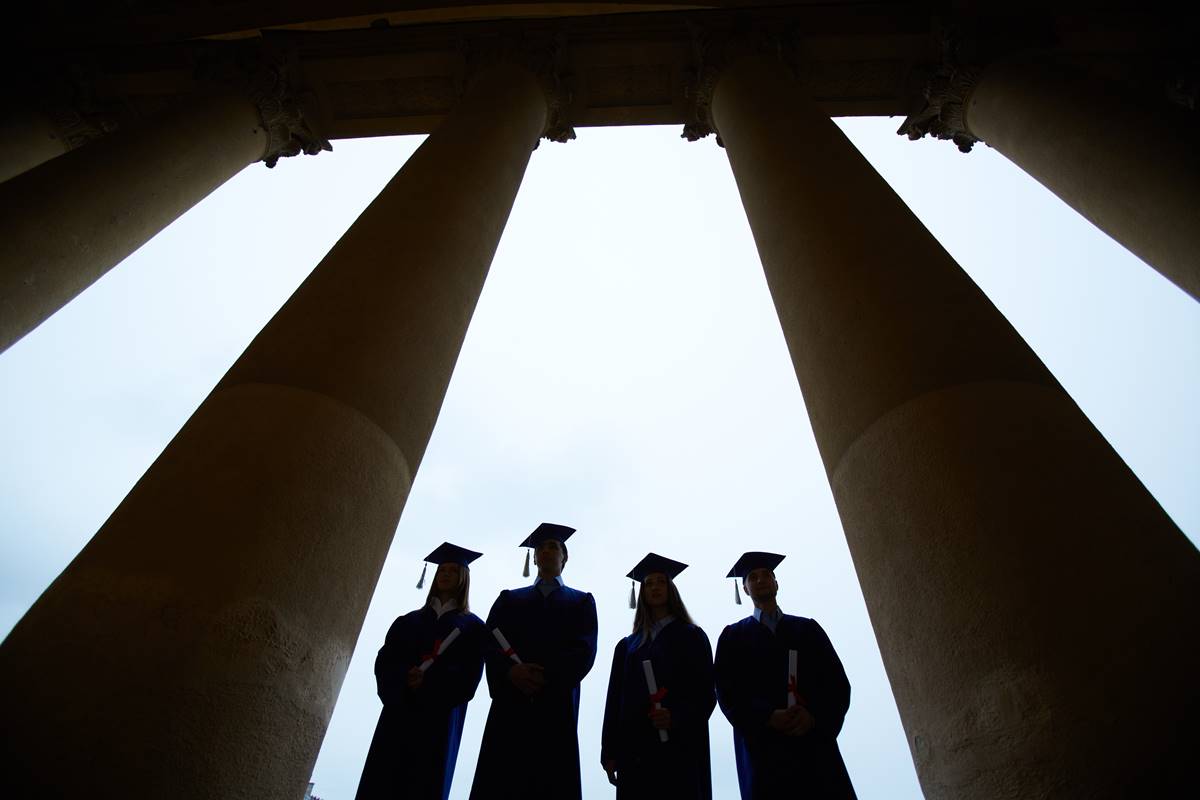 For over a year, Dixie State University senior Indigo Klabanoff has been fighting to start a local sorority at her public Utah university. The sorority would be dedicated to providing services for the community and learning opportunities for its members. But Dixie State administrators have flatly stated that Indigo's sorority, Phi Beta Pi, will not be approved as an officially recognized student group so long as it has Greek letters in its name.
According to the administration, the school has no objection to the group's mission or activities, but the university nevertheless went so far as to retroactively amend the student club bylaws to prohibit Phi Beta Pi from being recognized. In an email sent to Indigo last spring, Dixie State Dean of Students Del Beatty even forbade Phi Beta Pi from distributing flyers on campus–although they chose to exercise their First Amendment right to do so regardless.
Now Indigo and the women of Phi Beta Pi are being forced to choose between keeping their organization's name–a representation of their sisterhood and a beacon for potential members who share their values–or receiving the benefits of being a recognized organization. If they choose the former, the group will be charged hundreds of dollars to host events like their Women's Career Conference on campus. If they choose the latter, the group's identity may not be clear to the rest of the community.
It's a choice no public university student group should ever have to make. The Foundation for Individual Rights in Education (FIRE), where I work, stepped in to explain to Dixie State that its refusal to recognize Phi Beta Pi because of the letters in its name violates not just the First Amendment but also Dixie State's own promises of "free and open discussion, inquiry, expression, and lawful assembly."
"It's a pretty basic First Amendment right for individuals or groups to identify themselves the way they want themselves to be identified," explains FIRE's Individual Rights Defense Program Director Peter Bonilla in our latest video.
And other groups on campus are fully enjoying that right. Even though Dixie State's purported reason for banning Greek letters in organization names is to avoid the "party school" image that can come with a full Greek system, the school has previously recognized a group called "The Organization of Good Parties." Indigo relays Dixie State President Stephen Nadauld's response: "He told me that he would appreciate it if they changed their name, but he couldn't really force them to."
Yet Dixie State is still unconstitutionally denying recognition to Phi Beta Pi.
Watch this new video to learn more about Indigo's fight for free speech and free association at Dixie State: