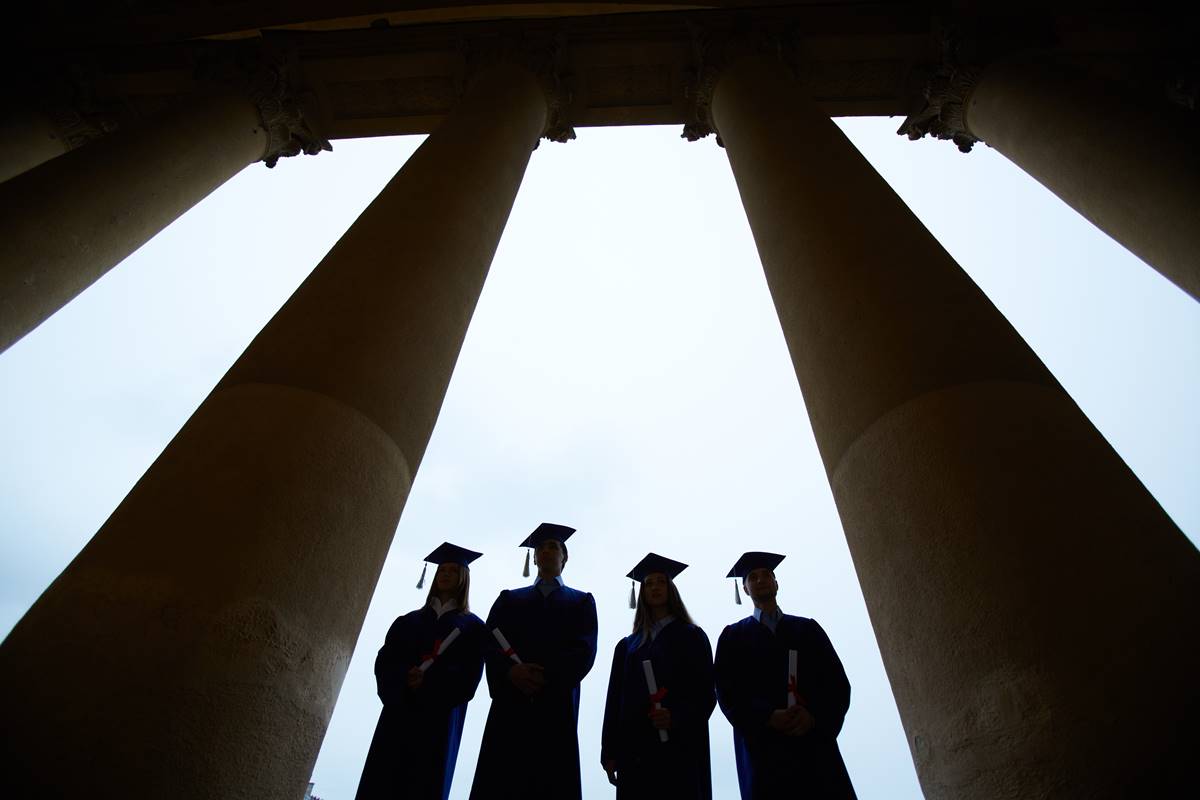 Perhaps because of my experience with the Group of 88 in the Duke lacrosse case, I'm always a little suspicious when I see an open letter signed by dozens of professors at an elite school attacking their institution's student-athletes. Recently, 63 professors at Colgate signed an open letter insinuating–though never quite coming out and making the charge–a conspiracy between Colgate coaches and student-athletes to evade NCAA limitations on practice time. The letter cites reports from unnamed parties ("students," "some student athletes") as proof.
It's certainly possible to see how athletics can tarnish an elite institution's academic mission. Consider, for instance, developments at Harvard, which appears to have lowered admissions standards in pursuit of a better men's basketball team. But the Colgate professors don't even attempt to claim that the student-athletes their letter condemned are in any way academically unqualified as Colgate students.
Or perhaps the signatory professors simply have a defensible, if narrow, view of college life in which students should all but exclusively focus on academics. Yet I was unable to find any evidence of their condemning Colgate students whose extracurricular interests tended toward music, or theater, or the fine arts, even though those activities also consume significant amounts of time. Indeed, on the same AAUP page in which the professors posted their open letter, one of the signatories, Theater and English professor April Sweeney, complained about Colgate alumni willingly funding an expansion of the school's athletic facilities while not being as forthcoming to fork over money for a new performing arts center.
The signatories demand "allowing faculty to be part of a process in which these problems and issues are evaluated and assessed for the purpose of drawing new regulations concerning the relationship between academic life and extra-curricular athletic programs." In other words: transform Colgate into a New York version of Swarthmore, with a Division III athletics program. The professors' willingness to make vague, unsubstantiated allegations about their own school's students doesn't suggest they'd approach this "process" in good faith.
In short, the Colgate professors just seem to rather not like teaching at a school that–while academics remain strong–also has a first-rate (mid-major) intercollegiate athletics program.
What's most notable about the Colgate case, however, is that the document triggered a thoughtful, public response from the very student-athletes the Colgate professors had targeted. Colgate football player Mike Yeager, a 2013 graduate, penned an open letter, currently co-signed by 88 current and former Colgate student-athletes, male and female, from multiple sports. Yeager's words should (but probably won't) give the faculty signatories pause.
Yeager's letter points out that the faculty's apparent demand–downgrading Colgate athletics to a Swarthmore-type level–won't mean Colgate's current student-athletes spend more time in class. It will simply mean lots of these students will go someplace else. Student-athletes, he reasons, don't want special treatment: "People who do not have the will and discipline to devote their time to succeed in the classroom and on the playing field do not belong at Colgate." But Colgate's strong athletics program serves as a recruiting tool, since "the high level of competition that Colgate student-athletes are able to participate in offer a 'best of both worlds' scenario where a high school athlete does not have to necessarily choose whether athletics or academics are more important to him or her because Colgate offers both." Having good sports teams attracts smart athletes to Colgate.
Perhaps, however, these aren't the type of students the faculty signatories want at their school. Yeager notes that many decisionmakers at Colgate seem to regard athletics as "a necessary evil." In a comment that should, but probably won't, shame the faculty signatories, he recalls that "there were times that I woke up in the morning and chose not to wear my Colgate Athletics sweatshirt because I did not want my professors to perceive me in a way that would be detrimental to my academic standing."
The faculty letter complained about "two cultures" existing on the Colgate campus, with student-athletes "cut off from mainstream campus culture." How many of the signatories, Yeager wondered, had ever attended a Colgate athletics event? If they're so eager about bridging a cultural gap, why don't they take the first step?
The questions now: will the faculty signatories produce evidence for the claims in their letter, or will they retract their insinuations about rules violations and publicly apologize? And will the Colgate administration take steps to ensure that the faculty signatories who were so willing to cast aspersions on their own school's students don't retaliate against the 21 current student-athletes who signed the open letter?