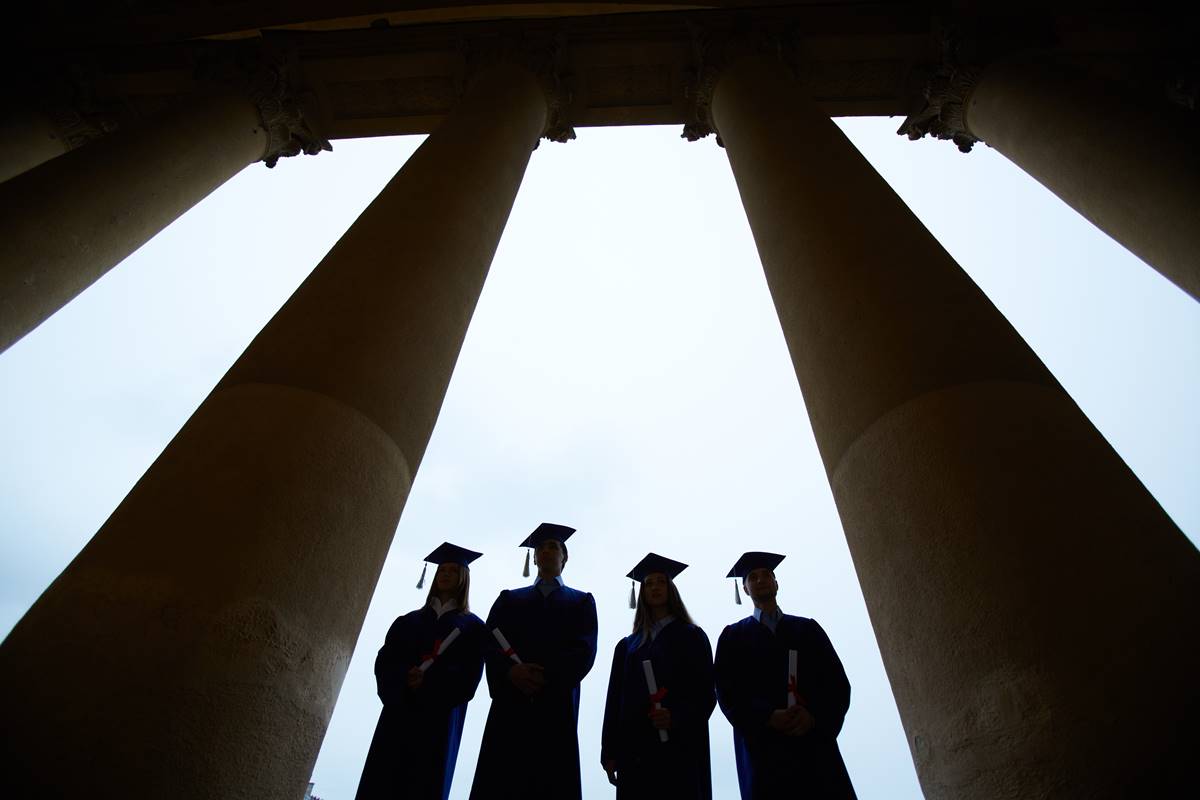 The disappointing early performance of MOOCs has tempered predictions of academia's wholesale collapse. So where will these behemoths find their place in the landscape of higher-ed? Well-financed by investors, relatively popular among administrators, and attractive to millions of course registrants, MOOCs are not likely to face extinction. Their future probably lies somewhere between adapting to a niche clientele and rebounding to capture part of the original demographic they targeted at their genesis two years ago. We can imagine three possible outcomes:
 MOOCs will become advanced technical schools and outsourced employee training. That's the conclusion of Walter Russell Mead, and it's the direction Sebastian Thrun is taking Udacity, after reckoning that MOOCs had "failed" as rivals to brick and mortar BA programs. The new MOOC-ish master's degree program at Georgia Tech is an example: AT&T is a major funder of the Georgia Tech initiative, planning to send its employees through the program and to hire additional high-performing program graduates. Forbes reports that a growing number of businesses are authorizing MOOC versions of their training courses. Others are launching MOOCs to educate their constituents. Maybe MOOCs don't inspire rapt fascination with Tennyson the way a wizened literature prof might, but they don't have to. Who said job training was interesting anyways?
MOOCs will become a means of popularizing intellectual culture for a middle-class audience. As University of Michigan professor Jonathan Freedman writes in "MOOCs: Usefully Middlebrow," we already had Reader's Digest versions of books, game shows quizzing our history knowledge, and book clubs for the well-read but untrained literature enthusiasts. Now we have MOOCs. They disseminate content in respectable, if watered-down, versions of their counterpart college courses. Sure, it's not college, but it's not comic books, either.
 MOOCs will encourage renewed interest in the humanities, their techie origins notwithstanding. The liberal arts are a lot harder to teach to big Internet classes, and student interest in taking and actually finishing these courses is pretty low ("You can lead a horse to water…" Edward Luce reminds us at the Financial Times). But MOOCs don't need to be a magic bullet. If they can save students some money and pry at least some of them away from a false financial fascination with science BAs, they'll be counted a success. MOOCs can become piece of a larger rebellion against the reign of STEM fields, where job prospects are shrinking.
It's important to remember that MOOCs are mediums, not entities, and they can be used to convey anything from presidential biographies to personal finance techniques. Any of these three scenarios, or others, is still possible.