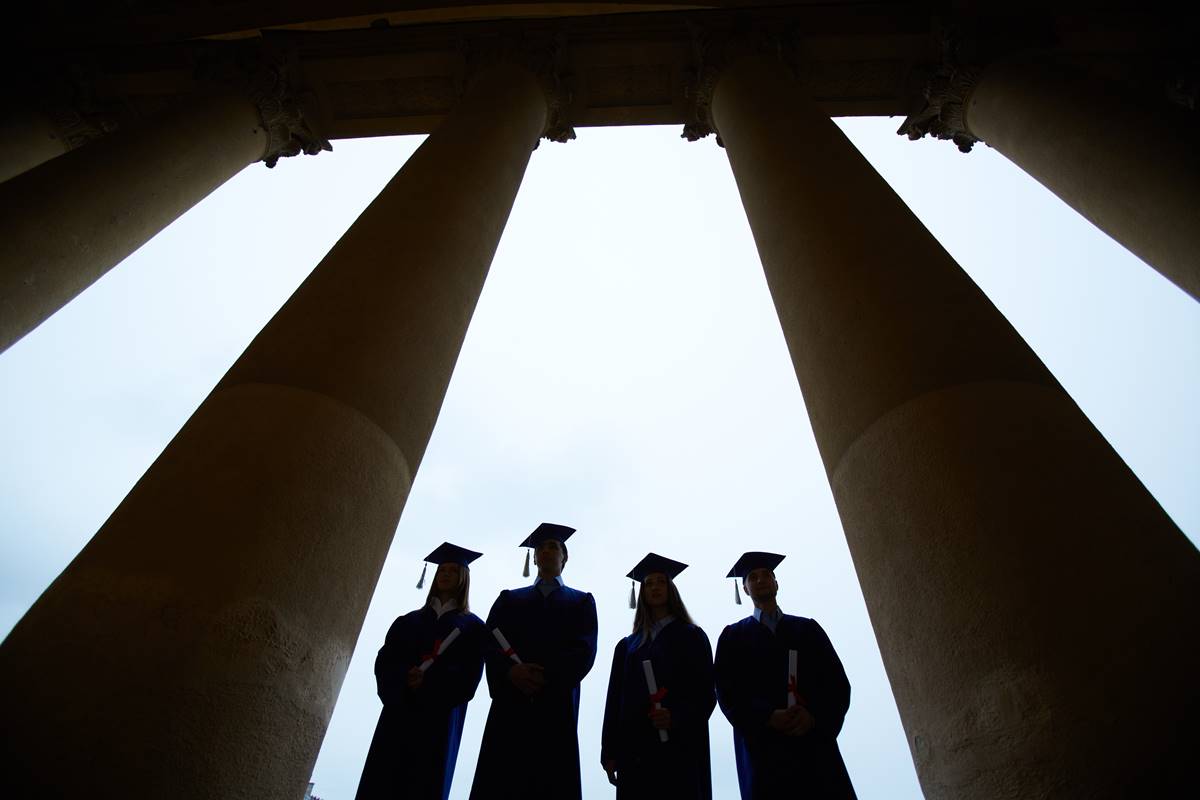 The friends of "disruption" in higher education typically cite grade inflation as proof that liberal education is substance-free. They are correct to assert, as Thomas Lindsay recently did on this site, that grade inflation is a real problem.  But the disrupters haven't identified the real problem with grade inflation: It makes liberal education seem to be worth less than it really is.
Grade inflation, in my view, is a quite deliberate project of our most elite schools to secure the elitist advantage of their students from effective competition. Indeed, the center of grade inflation is the Ivy League.  As far as I can tell, the grade inflation is meant to protect the "brand" of the meritocrats earned by being admitted. To be sure, it's not that the students at Harvard or Princeton don't work hard.  It's just that their efforts occur in a safe and secure environment.  They're protected from real competition from excellent students at lesser schools.  Nobody is ever to say that an A at my Berry College is as good as an A or even A minus at Harvard.  So we professors in the sticks can't really win by sustaining grading standards too different from those used by our most prestigious schools.
If grade inflation is used to undermine the case for the traditional approach to liberal education at non-elitist schools, the result will be to enhance even more the somewhat unearned competitive advantage of elite schools and their students. Elite schools have the resources to retain their "traditional" or "luxury cruise" approach to undergraduate education, with small classes, tenured professors, real books, lots of "engagement," and all that.  Their "brands" are so solid and so resilient that they won't have much trouble fending off the forces of disruption.
Disrupting most of American higher education will therefore stall social mobility, as those who are not considered "excellent" to begin with will have little chance of ever obtaining that rank. We see a similar trend in our high schools, where our elite schools are better than ever, but we've been willing to let most of them be only "good enough."
So, from where I'm sitting, it's a huge mistake to think that grade inflation is evidence that liberal education as found at most of our four-year colleges has become worthless.  It's certainly not evidence that the job of professor of, say, literature or philosophy has become easier than ever.  The easy A, very often, is making ordinary professors work harder than ever to prove the worth of their students as literate and accomplished men and women of character.  In plenty of places, our professors continue to strive for students who are more than competent, because they know their students well enough to see that they're much more than "middle class."  But they can't give good and overachieving students Cs or even Bs in a world where all the elite kids are getting better grades no matter what they actually do.