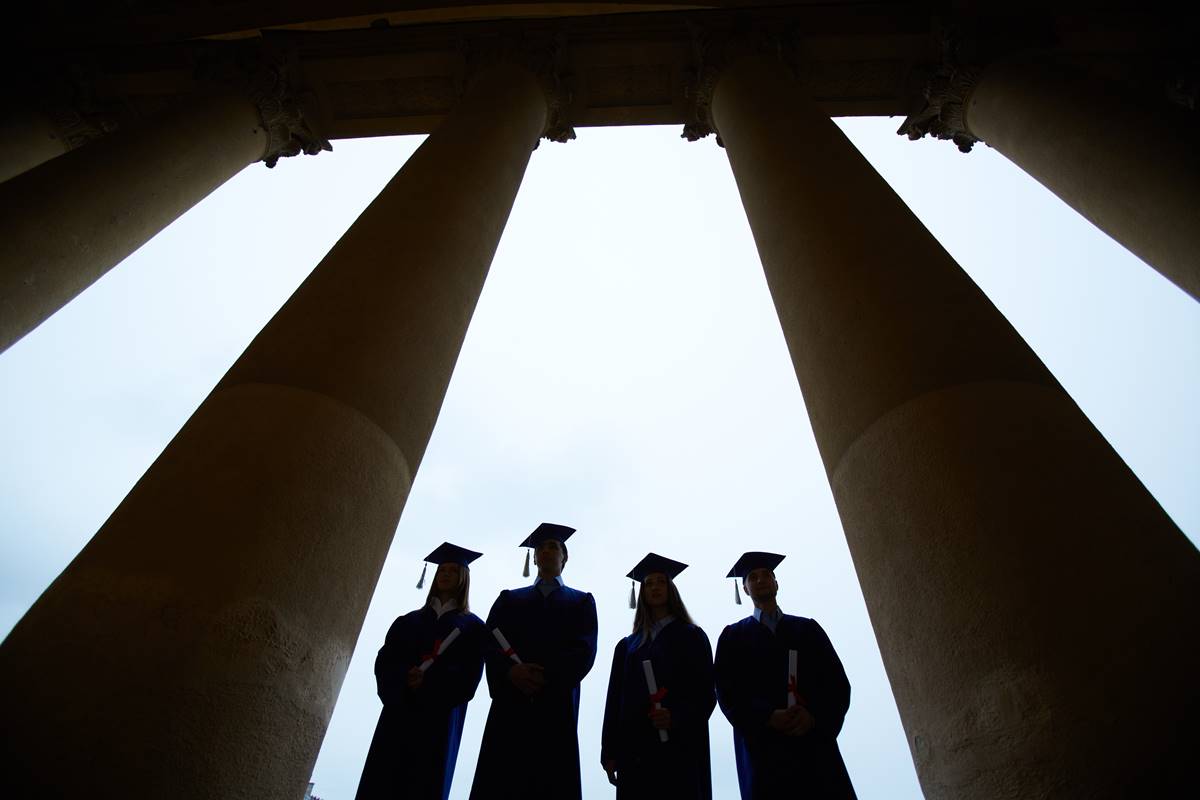 Twenty years ago, critics such as Christina Hoff Sommers, Daphne Patai and Noretta Koertge, and Karen Lehrman described the bizarre "therapeutic pedagogy" in many women's studies classrooms, where female students were frequently encouraged to share traumatic or intimate experiences in supportive "safe spaces."  Today, at many colleges, academic therapism has spread to other fields.  Welcome to the age of the trigger warning.
The trigger-warning vogue began a few years ago on feminist websites, and then spread to other "social justice" blogs.  The idea behind them is that for people who have post-traumatic stress disorder (PTSD), something that reminds them of the trauma can trigger painful flashbacks and panic attacks.  Initially, the warnings were primarily for sexual assault and partner abuse. Eventually, on some blogs, they spread to just about everything that could be potentially upsetting  to any person of politically correct sensitivities: sexism, racism, homophobia, "ableism," "victim-blaming," "slut-shaming," "fat-shaming," "body-shaming" and a host of other sins and oppressions.  (My personal favorite, from Melissa McEwan's Shakesville site, is a warning for "discussion of gender policing"–that is, of norms dictating proper bounds of masculine and feminine behavior.  How startling to find such a discussion on a feminist blog!) Warnings for mere references to gun violence, suicide, self-harm and various mental disorders, as well as things that trigger phobias–from spiders to small holes (really)–have proliferated as well.
Trigger warnings have been the subject of some controversy in the feminist blogosphere.  Journalist and blogger Susannah Breslin wrote a scathing piece in 2010 ridiculing the practice as melodramatic nonsense, triggering (pun fully intended) a furious backlash in which she was called every name in the book, including slurs that might themselves be said to call for trigger warnings.  (Breslin also told me that for months after the controversy, she received emails from "an unhinged woman" telling her that she should be raped and killed.)
Now, according to a troubling report by free-lance journalist Jenny Jarvie in The New Republic, trigger warnings have arrived on college campuses.  It's difficult to tell when this trend began, but blogposts discussing the use of such warnings in the classroom go back a couple of years.   In the latest development, some schools are now moving to make such warnings mandatory.  On February 26, the University of California-Santa Barbara student senate passed "A Resolution to Mandate Warnings for Triggering Content in Academic Settings," asking that professors be required to give advance warnings of curriculum or discussion content that may trigger PTSD symptoms–and that students be allowed to skip "triggering" classes without losing points for attendance.
The UC-Santa Barbara resolution seems to be the first of its kind, but faculty guidelines recently posted on the Oberlin College website offer elaborate advice on trigger warnings.  Professors are told to "remove triggering material when it does not contribute directly to the course learning goals" and offer an explanation for using such material if they have to.  (Sample disclaimer: "We are reading this work in spite of the author's racist frameworks because his work was foundational to establishing the field of anthropology, and because I think together we can challenge, deconstruct, and learn from his mistakes.")  Amusingly, the guidelines also caution against such wordings as "This movie might be upsetting to some of you," which "can sound patronizing"–presumably unlike instructions on how to draw "correct" conclusions from problematic material.  At my own alma mater, Rutgers University, the student newspaper, The Daily Targum, recently published a column by sophomore English major Philip Wythe advocating trigger warnings as "a safety system that allows full artistic expression, as well as psychological protection for those who need it."
Some commenters on Jarvie's New Republic piece defended classroom trigger warnings as a simple matter of courtesy and consideration, no more controversial than movie ratings or the warnings that precede disturbing material on television.  In principle, of course, there is nothing wrong with a course instructor giving notice if some of the material students will be required to read or watch is unusually graphic or gruesome–regardless of whether the students are PTSD sufferers.  (Back in my college days, I could have used a warning for the hara-kiri scene in Yukio Mishima's short story Patriotism, which was part of the syllabus in one of my English classes and which I imprudently decided to read over lunch in the cafeteria.)
But the traditional content warning is not linked to any specific ideology or to any assumptions about the personal experience of the target audience.  By contrast, trigger warnings are rooted in the assumption that our colleges are full of walking wounded–victims/survivors of "the rape culture," the violent capitalist patriarchy, and traumas that are nearly always inherently political and related to oppression.  The trigger-warning mindset ostensibly encourages traumatized people to remain stuck in their fragility; but it also cultivates entitlement and self-righteous outrage.  When several students get up and walk out of a classroom because the (female) professor uses an analogy involving rape to illustrate the difference between correlation and causation, it is doubtful that their walkout is prompted by a debilitating fit of panic and anxiety; moral indignation is a far more likely motive.
Jill Filipovic, a radical feminist writer and blogger who has surprisingly come out against trigger warnings in the academy–despite championing them in the blogosphere–sums it up well: "Generalized trigger warnings aren't so much about helping people with PTSD as they are about a certain kind of performative feminism: they're a low-stakes way to use the right language to identify yourself as conscious of social justice issues."
Defenders of trigger warnings see them as a way to protect student psyches while avoiding actual abridgements of speech, a compromise between censorship and laissez-faire.  Yet the institutionalization of such warnings clearly promotes the idea that student sensitivities must be coddled and protected–even at the cost of letting students skip uncomfortable material–and that the classroom should be an intellectual and emotional "safe space." Censorship, as Oberlin's admonition to avoid "triggering" material deemed insufficiently relevant to the purpose of the course suggests, cannot be far behind.