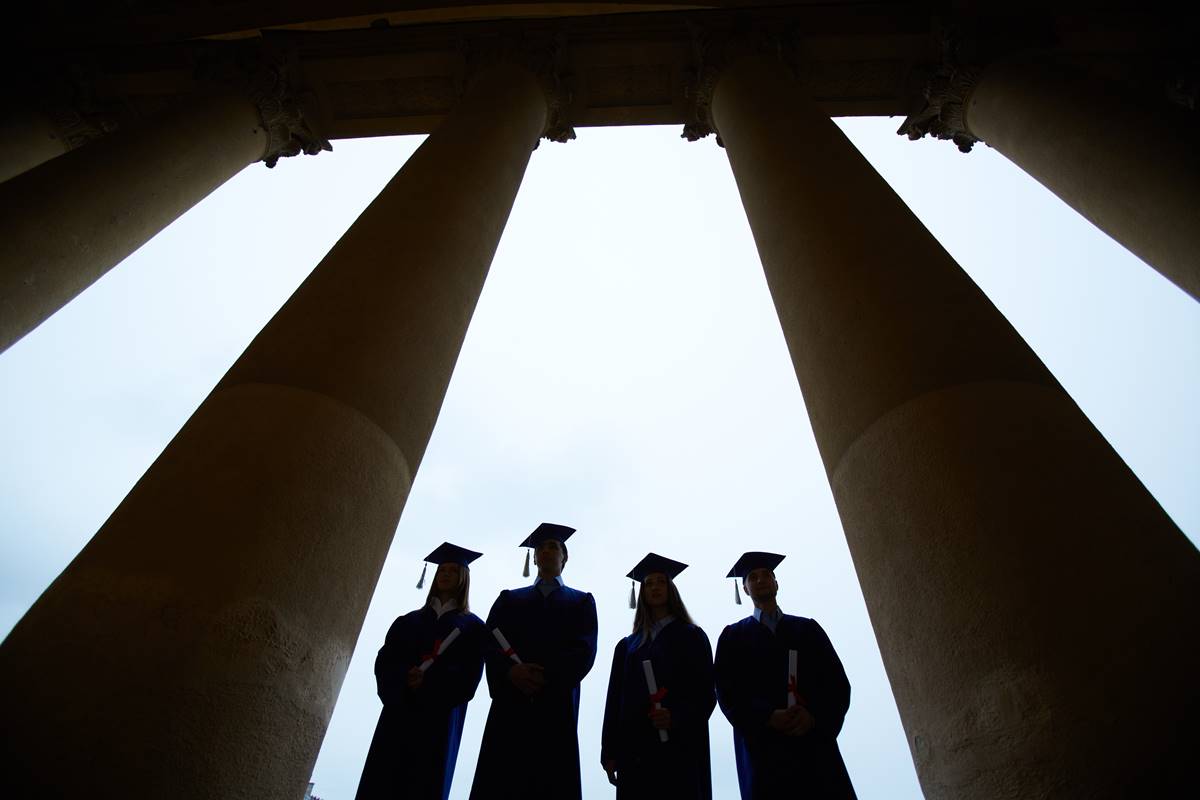 The excitement of the NCAA tournament continues this weekend with the Sweet Sixteen and Elite Eight, but the final four schools in terms of athletic subsidies have already been decided. While all of their teams lost in the second round of the basketball tournament, the universities of Massachusetts Amherst, Delaware, Western Michigan, and New Mexico State made the final four of subsidies received by their athletic departments. These four public universities each gave over $19 million just to run sports programs. When athletic departments cannot cover expenses, they look for support from elsewhere in the university budget. The NCAA defines subsidies as everything not generated by the department's athletic functions. This usually takes the form of student fees and institutional support. For public schools especially, this money also comes from taxpayers.
Our final four teams are not alone–the tournament based on subsidies was highly competitive. Of the 45 public university teams in the tournament, 41 athletic departments received subsidies that exceeded $420 million in total. Of this amount, $136 million came from student fees and an additional $284 million came from non-athletic school funding. Coastal Carolina University–a team that made a quick exit from the basketball tournament–received 82 percent of its $17.6 million budget from subsidies. The exciting game in which Stephen F. Austin University upset Virginia Commonwealth University pitted two schools against each other that received a combined $28 million in subsidies–80 and 75 percent of their athletic budgets, respectively. Even Virginia University, one of the top four seeds in the tournament, received $13 million in subsidies.
When schools subsidize athletics, they divert funds from educational programs to pay for coaching salaries, athletic scholarships, and athletic facilities maintenance. Louisville head coach Rick Pitino is undoubtedly successful, but is his $4.9 million salary the best use of students' tuitions, and taxpayers' money? Cardinals fans will certainly ask that question if Pitino's team fails to beat archrival Kentucky Friday night. If Pitino's salary instead went toward student financial aid, 500 students could have received full-tuition scholarships to attend a top-rated university this year. Instead, when students are forced to pay additional fees, their college tuitions increase without much–or any–educational benefits.
Some students would willingly pay more to support their beloved sports teams, but many others wish that instead of building a new basketball arena and athletes-only training facility, their money was going towards better research facilities, increased financial aid, or lower tuition.
Successful sports teams can be advantageous for universities. Being selected for the NCAA tournament boosts a university's profile and usually increases applicants. However, handing out more subsidies to athletic departments is no guarantee of success.
Rutgers University had the biggest athletic department subsidy last year. Rutgers has not made the NCAA Tournament since 1991 and has never been to a BCS bowl football game. Regardless of past disappointments, Rutgers athletics received a $47 million subsidy in 2013, $37.1 million of which was direct institutional support. All that extra money did not keep the basketball team from falling into scandal last year, when the school's athletic director and basketball coach were fired for hiding player abuse. In 2009, Rutgers finished a $100 million project to expand its football stadium, of which $92.9 million is still owed. In 2013, Rutgers paid $6 million just servicing this debt. At the same time, tuitions and fees for New Jersey residents have risen to over $13,000, making Rutgers one of the most expensive public schools in the country. But at least students can cheer for a losing team to distract them from impending tuition payments. Rutgers receives more than a fifth of its budget from the state, so New Jersey taxpayers are helping the school to finance what is essentially a $100 million-plus vanity project. This is not an isolated case. All over the country, schools are competing more heavily on who can spend the most on athletics, not who can best prepare students for the difficult job market. University presidents love posing next to big trophies, but they should instead be more focused on delivering students quality, affordable educations.
There are very few universities that earn enough money to cover their entire athletic expenses. Those that do are usually large schools with nationwide brands and successful teams in all sports. For example, the University of Texas brings in over $160 million in revenue, enough to support all of its teams, personnel, and facilities without subsidies. Because of its football program, Texas is one of thirteen athletic departments that exceed $100 million in total revenue. But, of this group, only four others besides Texas receive no subsidies.
Even basketball powerhouses cannot survive without subsidies unless they have strong football programs. Kansas University is a perennial contender in March Madness, boasting the longest active streak of tournament appearances, but their athletic department still needs nearly $3 million in subsides. Even with that boost, Kansas lost to Stanford in the round of 32.
College basketball and football are undoubtedly popular. But if these programs are costing taxpayers money, increasing the cost of tuition, and diverting funds from academics, are they necessary? Western Michigan and New Mexico State spend $13,782 and $10,454 on academics per student, but spend over $70,000 on each student athlete. As popular as college sports are, the massive amounts of subsidies received by athletic departments means that funds cannot go to other, more vital, parts of the university–or stay in students' or taxpayers' pockets. Taxpayers who think they are paying for public higher education may be surprised when they hear that they are paying for expensive coaches' salaries or the construction of new basketball arenas. This is where the real March Madness is found, and it is making people lose more money than what they are betting in bracket pools.