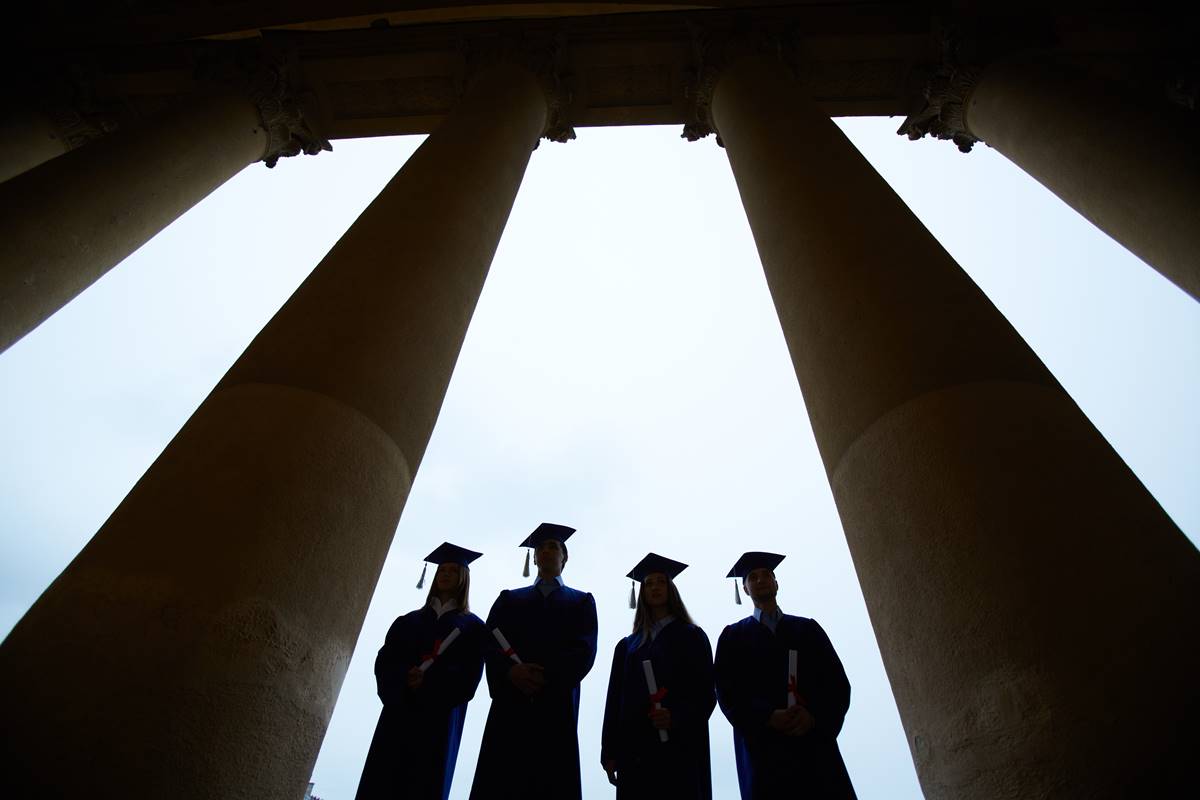 For years, Washington has failed to make universities accountable to the students and taxpayers funding them. This failure was epitomized by the 2008 Higher Education Opportunity Act, which forbade the Department of Education from creating a "student unit record system, an education bar code system, or any other system that tracks individual students over time." The bill, argued the New America Foundation's Kevin Carey, sought to "prevent public officials from asking honest questions about what, exactly, taxpayers are getting in exchange for their support." Though both Republicans and Democrats have recently called for accountability measures on the federal side, it's unclear that they'll make progress anytime soon.
Where Washington has failed, however, Texas already has succeeded. When it comes to Texas public higher education, knowing the truth could make you free–debt-free, that is, or, if not entirely free of debt, perhaps less burdened with it than the average college graduate today.
Texas is credited with having "the most sophisticated and publicly available higher-education data set in the country." In 2004, Governor Rick Perry signed an executive order which asserted that "the public has the right to demand complete accountability for its investment in institutions of education." Accordingly, the order, entitled "Relating to accountability of higher education systems and institutions," calls on the state's public universities to "provide the citizens of Texas, the Governor, and the Legislature with the information necessary to determine the effectiveness and quality of the education students receive at individual institutions."
This wasn't just talk. Last year, the Texas Legislature passed Texas House Bill 1296, which requires the Texas Higher Education Coordinating Board (THECB) to "prepare information comparing institutions of higher education in this state and post the information" on THECB's website. This information is to be provided to any "public school student who requests the information." The mandated information includes identifying "postsecondary education and career opportunities, including information that states the benefits of four-year and two-year higher education programs, postsecondary technical education, skilled workforce careers, and career education programs."
The key provision in the bill requires THECB to "compare each institution of higher education with other institutions" regarding relative tuition costs; relative retention rates; relative graduation rates; average student debt; "the loan repayment rate of students"; and "the employment rate of students." It goes on to require THECB to "identify the state's future workforce needs, as projected by the Texas Workforce Commission [TWC]"; and, finally, to "include annual wage information for the top ten highest demand jobs in this state," drawing on data provided by TWC.
Most impressively, Texas' commitment to higher-ed accountability has inspired sustained, successful collaboration between the state's executive and legislative branches as well as between private foundations and non-profit research organizations.
College Measures, an independent research organization which analyzes state statistics on college graduates to identify the return on investment for each college major, received a grant from the Bill and Melinda Gates Foundation to develop MyFutureTx.com, a website that offers Texas students and parents information when "selecting a major, college, and career." MyFutureTx.com depended for its development on data provided by THECB and TWC. The site follows on the creation ofCompareCollegeTx.com, which THECB developed using its accountability metrics as well as wage data collected by TWC. As this article goes to press, CompareCollegeTx.com is being updated with 2013 data for the launch of THECB's latest version of its Texas Public Higher Education Almanac.
Texas' initiatives promise to remake the landscape of public-higher education for some to come, and not only in Texas. For the first time, high school students and their parents can now compare costs and success rates of all the state's public universities. And taxpayers for the first time now have a clear report on how efficiently their tax dollars are being used by higher education institutions. Currently, the Lone Star State stands alone in being the only state to offer public access to the facts on student loan-debt amounts for each of its public universities as well as for each college major–the indispensable first half of the debt-to-salary quotient prospective students need to master as they contemplate life-altering college and academic major choices.
Given the federal government's missteps and half-steps taken along the road to providing students, their parents, and taxpayers the comparative metrics required to make prudent choices regarding which college to attend and which field to major in, the other 49 states might do well to consider looking to Austin, Texas rather than Washington, D.C. for a reliable road map for higher-education reform.
(Photo: Texas State Capitol. Source: Houston Chronicle.)