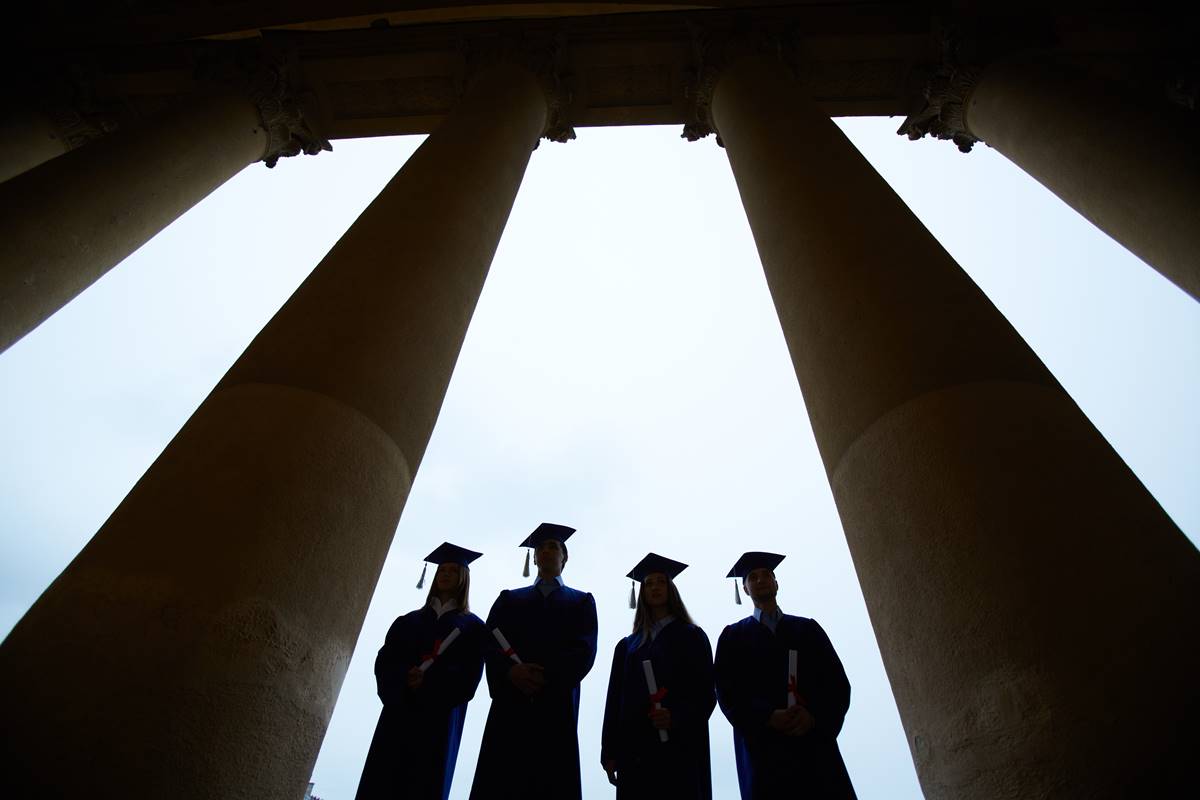 Six million fifty seven thousand six hundred and fifteen dollars. That's how much American's highest paid public university president, E. Gordon Gee, made in his final year at the helm of Ohio State University.
Gee was most certainly an effective and reform-minded leader. And, in fairness, his 2012-13 pay was especially high, as it included millions in deferred compensation as well as a $1.5 million "release payment." But Gee's base pay wasn't exactly chump change–that alone was over $850,000.
According to the Chronicle of Higher Education's recently released salary survey, Gee isn't an outlier. While perpetually-increasing tuition squeezes family income and puts a college education out of reach for many, the median compensation for public (i.e. heavily taxpayer-funded) college presidents is $478,896–higher than the base salary of the President of the United States.
Obscene is too kind a word.
Even more shocking is what some of these executives make after they retire. Last year, we learned of ex-Brandeis president Jehuda Reinharz's exorbitant farewell package. But the deal Indiana University's Michael McRobbie is getting would make Reinharz blush. McRobbie's contract promises him a pension of $370,497 a year if he stays on board through 2022. According to the Chronicle, "no other employee at the university has a similarly structured retirement package, which offers a defined future benefit in perpetuity."
The upward pressure on executive pay is the result of a vicious cycle in which boards feel the need to offer ever more generous compensation packages in order to attract and retain top talent. As the "million-dollar presidency" becomes more common at top schools, it's becoming easier for candidates to demand more and harder for boards to refuse them.
Just because change is hard, however, doesn't mean it is any less necessary. And it's possible. Purdue University President Mitch Daniels' compensation package is a model for colleges and universities across the country. When he was hired, Daniels accepted a base pay that was lower than his predecessor, something almost unheard of in higher education. Even better, Daniels' contract ties nearly one third of his compensation to a variety of performance benchmarks. Though he has a five-year contract, his pay starts back at the base salary every year, with the performance-pay evaluated annually based on measurable progress in designated areas.
Will every potential college president accept such an arrangement? Of course not. But it's high time that boards of trustees consider a candidate's openness to a more modest salary and a performance-based compensation package as part of their presidential searches. A candidate's willingness to accept such a deal would speak to their potential as a leader.
America's public universities were founded to provide access to a great education at a reasonable cost. However, tuition is too high, and students aren't getting what they pay for. Instead of leaning even more on parents and taxpayers for funding, boards need to start looking for ways to cut costs while preserving academic quality. Presidential pay wouldn't be a bad place to start.