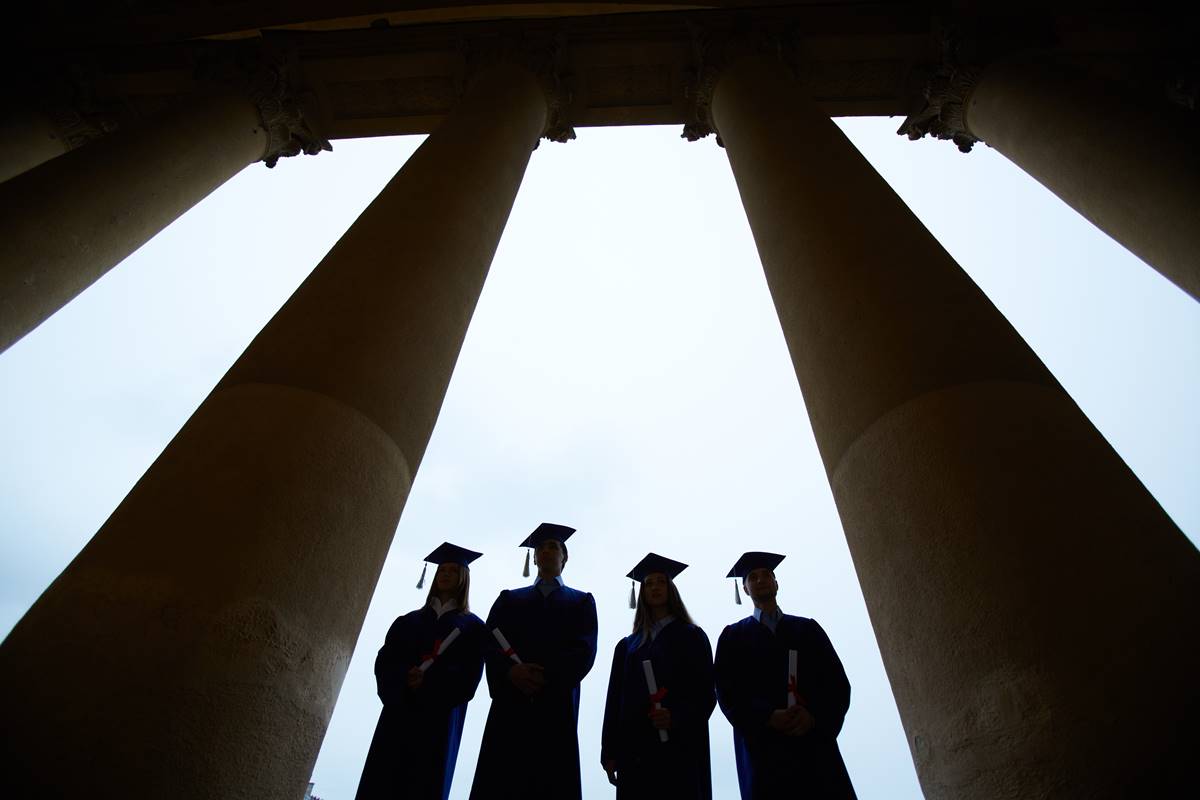 The New School prides itself as an epicenter of progressivism, so it's fitting that its 31st annual Social Research conference focused on a beloved progressive cause: sustainability. Sustainability pairs environmentalism with social activism. It takes aim at the free market, which it holds responsible for destroying the environment. It also takes aim at traditional social structures (especially "the patriarchy") and social norms (especially gender roles), which it believes deprive society of the full value of communal human resources and entrench capitalism's detrimental effects.
Environmental responsibility is of course a good thing. But sustainability goes beyond stewardship to encompass a full-scale ideology. Last October, a cohort from NAS slipped in on the "Campus Sustainability Day" festivities at The New School, where sincere sustainability believers advocated divesting the college endowment from fossil fuels because "If it's wrong to wreck the climate, it's wrong to profit from the wreckage." That same moral imperative was on display here, where the conference description bemoaned that, "There is no more urgent issue than climate change, yet government, corporations, and the public are reluctant to change."
Climate Change
On the whole, though, American colleges and universities have been very eager to conform to the sustainability mindset. Some 680 institutions have signed the American College and University Presidents' Climate Change, for instance, and vowed to eliminate 100% of all carbon emissions. And more than 300 campuses have student campaigns to divest the endowments from fossil fuels. The New School, itself a signatory of the Presidents' Climate Commitment, held the conference at its Tishman Auditorium, which is LEED certified Gold for energy efficiency. The university holds a STARS silver rating from the Association for the Advancement of Sustainability in Higher Education. And the Office of Sustainability administers a "sustainability pledge" for students to promise to reduce their environmental footprints.
But such action is not enough, panelists held, because climate change is imminently threatening our way of life. They cited repeatedly the reports of the Intergovernmental Panel on Climate Change (IPCC), and one of the IPCC's authors, Michael Oppenheimer, a professor of geosciences and international affairs at Princeton, delivered a paper. No skeptical views on the extent of climate change were considered, and the one panelist who offered any sort of objection–by daring to suggest that we prevent the temperature from warming more than 4 degrees centigrade, rather than the IPCC's recommended 2 degrees–was quickly dismissed by his fellow panelists.
Homo Emotional
So if climate change is such an urgent danger, why aren't more people doing more to stop it? Most speakers blamed humankind's irrationality. If we thought more clearly, they argued, we would support anti-climate change action.
To that end, many of the speakers advocated for society-wide "nudges" to get people to act (if not think) green. Dr. Elke Weber from Columbia suggested that we need to implant sustainability-friendly ideas in people's minds. Weber has developed the "query theory," which holds that when people make a decision, they first argue within themselves about their options. So if we prompt decision-makers to consider the green option first–making it the default, perhaps–more consumers will choose to help the earth.
Another solution, suggested by Jennifer Jacquet from NYU, is to reward people for making the green choice. In her laboratory experiments on group activity, participants were more likely to coordinate their actions and donate money towards environmental ends when they were rewarded immediately with money, than if they were rewarded with trees planted to help future generations. Incentivizing sustainable behavior might do wonders for collective action.
The Dreaded Republicans
What generates this irrationality? A few speakers pointed to political forces. John Jost, a professor of psychology and politics at NYU, is a self-styled "expert" in the assumptions that prejudice people against believing in climate change. He said that people with a strong "systems justification" (that is, people who generally like the social status quo, by which he mostly means Republicans) resist social change as "progressive" and hence unnecessary. Another panelist, Jennifer Jacquet, questioned Jost on how to proselytize these Republicans: "Should we just present environmental action in language that's appealing to them? Or do we have to tackle their entire ideology?" Jost and several other panelists concurred: Republicans' entire ideology must be changed.
Changing those mindsets was hard, the panelists agreed, because of entrenched interests in fossil fuels. The Koch brothers, in particular, had engaged in "a campaign of disinformation" that seeded skepticism about global warming and convinced the general public to wait passively as the earth burns.  Frances Beinecke, the president of the Natural Resources Defense Council and the evening keynote speaker of the conference, echoed the concern that "well-heeled interests" from "fossil fuel companies" posed the greatest hurdles. And Steven Cohen, the executive director of Columbia's Earth Institute, asserted that "Climate change is a fact. There is no question when you look at the data…The fact that they (corporate lobbyists) are able to make that part of a serious political dialogue shows you something about their political capital."
Dogma
The sustainability mindset is entrenched in the academy, where it is a dogma to be cultivated, not a tenet to be debated. The settled "consensus" around climate change forbids debate, and lays down as law that dissenters will be punished. Those in the middle, undecided but curious, are to be pressed into conformity, nudged by campus policies engineered by social scientists and psychologists who know how to sidestep students' reason. So much for rational debate.
(Photo Credit: Inside Climate News.)