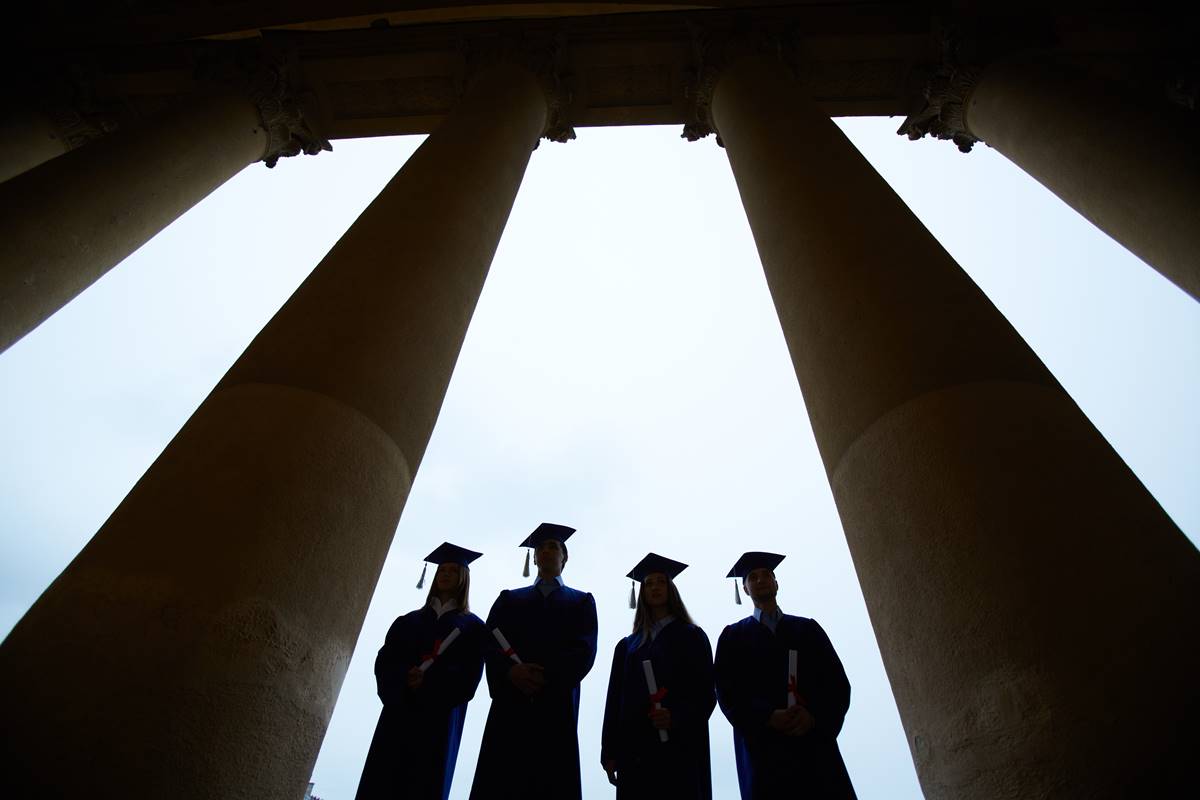 Sunday's New York Times ran a lengthy story on what appears to be a mishandled allegation of sexual assault at Hobart and William Smith. (This was one of at least a dozen articles the Times has run on the topic, even as the "paper of record" has yet to run even one article on any of the due process lawsuits filed by accused students.) In a significant shift, the article was penned not by Richard Pérez-Peña, heretofore the paper's go-to reporter on the topic, but instead by Walt Bogdanich. Could it be that even Times editors have concluded that Pérez-Peña has lost all credibility on the issue?
The basics: a first-year student named Anna attended a party, at which many students were drinking. She claimed that several male Hobart and Smith students, members of the football team, sexually assaulted her. She went to the hospital and had a SANE exam, which found evidence of "intercourse with either multiple partners, multiple times or that the intercourse was very forceful." For reasons that are not entirely clear, Anna initially chose not to file a police report or in any way to engage law enforcement. She took this course even though the Times article presents strong evidence that she was a victim of sexual assault—though several months later she changed her mind and did file a report to police.
Anna instead filed a complaint through the HWS disciplinary process, the current itineration of which brands students rapists on a preponderance-of-evidence basis, denies accused students the right to an attorney participating in the process ("Legal counsel for students may not be present for any part of the Panel's meetings with the parties or witnesses"), and holds that "if a person has consumed any amount of alcohol [emphasis added], it is still quite possible that he or she is incapable of consent." Nor does HWS appear too worried about non-credible allegations of sexual assault: "No action will be taken against an individual who makes a good faith allegation even if after investigating the allegation is not substantiated." Only knowingly false allegations are subject to an unspecified penalty. (HWS doesn't explain how an unsubstantiated allegation of sexual assault, a high standard, could not be knowingly false.) To his credit, and quite unlike Pérez-Peña's work, Bogdanich at least mentions some of these due process-unfriendly provisions, noting for instance that accused students are denied right to counsel, though he quickly moves past the point.
The college's preferred timetable is very much in line with the OCR's emphasis on hasty investigations and adjudications: "The appropriate panel . . . shall convene as quickly as possible following the receipt of a formal complaint and shall strive to convene within five (5) calendar days of receipt of a formal complaint." Bogdanich's article strongly implies that in this instance, the rocket-docket approach harmed the accuser, who Bogdanich presents as emotionally reluctant to go forward so quickly. (Anna's case was resolved in 12 days.) Moreover, Anna claims that she hadn't seen a report from campus police used in her hearing—the type of discovery limitation that so often harms accused students, who aren't able to present a defense. Yet in many instances—Peter Yu's Vassar case, the Dez Wells case at Xavier—the hasty approach has clearly worked against the rights of the accused students. In none of these instances has the Times expressed concerns. Indeed, a recent editorial at the paper strongly defended weakening due process rights for students accused of sexual assault.
Unlike many of the publicized complaints of college sexual assault—which seem to fall far short of any conceivable criminal act, the events portrayed in Bogdanich's article might well have been criminal. (Bogdanich claims that HWS records, which the Times obtained but didn't publicly make available, show that two of the accused students "lied" to campus police.) Assuming that the version of events presented in the article was reasonably accurate, the HWS case shows how the OCR/McCaskill strategy of demanding that colleges set up parallel systems of justice can harm the accuser as well as the accused. No one could come away from reading Bogdanich's article believing that HWS gave justice to Anna.
That said, and especially in light of the Times's extraordinarily biased coverage of this issue in the past, the article does raise some concerns. For reasons he doesn't explain, Bogdanich didn't interview the accused students or their legal representatives, raising the possibility of a one-sided presentation. (The article gives no indication of the reporter having tried to conduct such an interview, an especially odd journalistic strategy given that the article accuses two of them of lying.) A student who witnessed the alleged assault but who declined to testify in the HWS disciplinary process "stands by his account"—"according to Anna." Yet Bogdanich appears uninterested in why this critical witness chose not to testify, nor does the article give any indication that the reporter tried to contact this key figure to verify that Anna was telling him the truth. (Did his editors bother to press him on this issue?) Additionally, after Anna chose to file a police report, the DA told Bogdanich that he had "'virtually nothing to work with' and quickly closed the case." If the evidence in Anna's case was as strong as Bogdanich implies, the DA's position is a puzzling one. (Bogdanich blames shoddy police work.)
There are, in the end, two possible lines of argument from the Times story. At worst, the piece is little more than a Pérez-Peña-type effort—speak only to one side, the accuser, and present evidence that conforms to the paper's ideological slant on this issue. At best, the article exposed a true injustice, providing yet more evidence, this time from the accuser's standpoint, of why trained law enforcement officers, and not colleges, should be investigating serious criminal offenses.