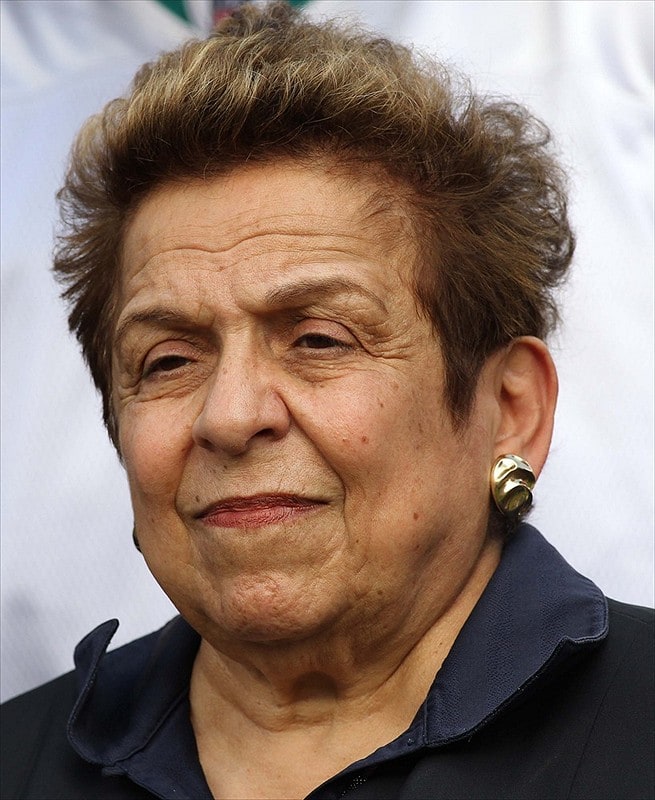 The redoubtable Donna Shalala is retiring as president of the University of Miami, leaving behind a major record of service in higher education and government, as well as a mixed record on censorship and free speech.
Before her tenure at Miami she served as Secretary of Health and Human Services in the Clinton Administration; Chancellor of the University of Wisconsin-Madison from 1987-1992; and President of Hunter College in New York City before venturing to Madison. Her stint at Hunter gave her some notice, but it was her position at Wisconsin that catapulted her into genuine national prominence as a notable leader in higher education at an institution that James Piereson claims epitomizes "The Left University."
Upon assuming office at Wisconsin in late 1987, Shalala immediately took the University by storm with the force of her personality and ambition. She immediately connected strongly with politicians on the other end of State Street (even many Republicans), plus the Regents, and swaths of the tax-paying public and alumni who had felt alienated from the University. All of this was beneficial to the University in different ways, including finances and outreach.
She was also everywhere in the press, proclaiming her vision that Madison would be a leader in making higher education more attuned to a changing society and in promoting concepts of social justice, especially pertaining to gender, race, and sexual orientation. (An old joke about fame circulated, not only by critics. The most dangerous place to be on campus? Getting caught between Donna Shalala and a camera.) Naturally, virtually everyone agreed with Shalala' vision of tolerance and inclusion of all individuals regardless of race, gender, religion, sexual orientation, and the like. But concerns soon began percolating regarding how to achieve this end, especially if it were imposed by codes chilling intellectual honesty and freedom of thought.
Shalala significantly increased private donations, a pioneering venture for public universities that is now a mainstay in the nation as public funding has shrunk. Under her leadership, new buildings privately financed for major programs in the sciences and business sprouted on campus, enhancing the national stature of such programs. She had similar success at Miami, increasing the stature of academics and alumni involvement. And there was obvious merit in compelling the University to take inclusion and non-discrimination seriously.
Shalala also made major moves that succeeded in making UW-Madison a Big Time Sports School, including hiring Barry Alvarez as head football coach and former All-American tight end Pat Richter as Athletic Director. Some applaud this accomplishment. Others—including many critical fans and even players I have interviewed in the Madison community, more than the Athletic Department cares to acknowledge–descry the emergence of Big Time Sports as a financial Leviathan that has priced out former fans, affected coaching, and seriously distorted the proper relationship between an educational institution and sports.
This chickens came home to roost in a nationally embarrassing athletic department donor scandal at Miami in 2011. Shalala was praised by many alums for the way she ultimately maneuvered in this affair, but the stench of this scandal is still palpable.
Shalala's emphasis on sports was part and parcel of her conception of the University as more than an academic institution. In a complex liberal democracy, the University does embody more than purely academic endeavors. The problem arises when these other endeavors (social justice, sports, business relations. etc.) marginalize the traditional core for which a University stands: academic and intellectual freedom and intellectual virtues. Non-intellectual matters must be branches of the academic tree, not new trees unto themselves.
The most controversial and problematic aspect of Shalala's reign at Madison lies in the area of free speech and thought. Under her leadership, Wisconsin became a leading pioneer in the Speech Code and Sensitivity Movement that swept higher education beginning in that fateful year nation-wide, 1987. Critics appropriately labeled Shalala the "Speech Code Queen." She exhibited enormous ambition in pioneering this effort. It was the most important ingredient in fashioning her emerging fame.
To be fair, Shalala tried to be more careful in this area than acknowledged by many of her critics (including me in my more youthful years). For example, in pushing for a controversial required course on "ethnic studies" that was part of this agenda and which gained national attention, she made it clear that a large number of courses would qualify for this credit, and she resisted concerted efforts by student identity politics activists to create a special department for such studies.
Regarding codes, she reached out to the Law School to draft "proper" student and faculty speech codes. And she apparently thought that a proper balance could be struck between free speech and sensitivity, and that administrators could be trusted to apply them in a trustworthy manner. She was not alone in this belief. Even I fell for it in the beginning. Alas, anyone who has studied the history of free speech and censorship should have known better. But the Progressive mentality that had captured campus leadership assumed that the new administrative elite could be trusted to draw the proper balance. They were "Progressives," after all.
The speech codes were passed in the context of sweeping campus concerns about racism, sexism, and homophobia. Freedom of thought regarding these important matters was relegated to second- class citizenship in the face of this moral emergency. A 1987 law student with whom I spoke in the early 1990s said something I recall to this day. "It was like a strong storm had swept in from over the horizon," he remarked. "Suddenly you were afraid to speak honestly about sensitive subjects because of the legal and social pressures."
Pro-free speech students and faculty soon began to encounter numerous examples of self-censorship that went way too far. (As Mill and others have written, social censorship can be as onerous as legal censorship. And at Madison, we had both.) And as the years progressed, we also began to learn about some notorious and injurious investigations under the aegis of the codes that took place behind the scenes, all based on policies and assumptions Shalala pioneered. No one in authority did anything to even ameliorate the problem. Indeed, they were part of the problem. I don't have the space to discuss these cases here, but I chronicle them in my book, Restoring Free Speech and Liberty on Campus.
To make a long story short, a political movement of students and faculty emerged at Madison in the 1990s that led to the abolition of the notorious Faculty Speech Code in the classroom in 1999, and to later institutional reforms favoring free speech, due process, and academic freedom. We are still active. (The student code was struck down by a federal court in 1991.) This part of the Shalala Legacy has been seriously challenged and reformed in a way that is now part of the University's DNA. Other schools around the country have not been so fortunate, as the website of the Foundation for Individual Rights in Education makes clear.
In the end, Shalala's legacy is mixed. Her educational reigns included genuine virtues, but the policies she helped to pioneer regarding intellectual freedom and sports are another matter. And we must not forget the ever-growing campus sensitivity and diversity bureaucracies that she helped to put on ever-renewable steroids. The lesson is: distrust and resist of all calls for censorship, regardless of the source or the end. And to be duly wary of ambition and conceptions of the University as an institution that reach beyond intellectual criteria.