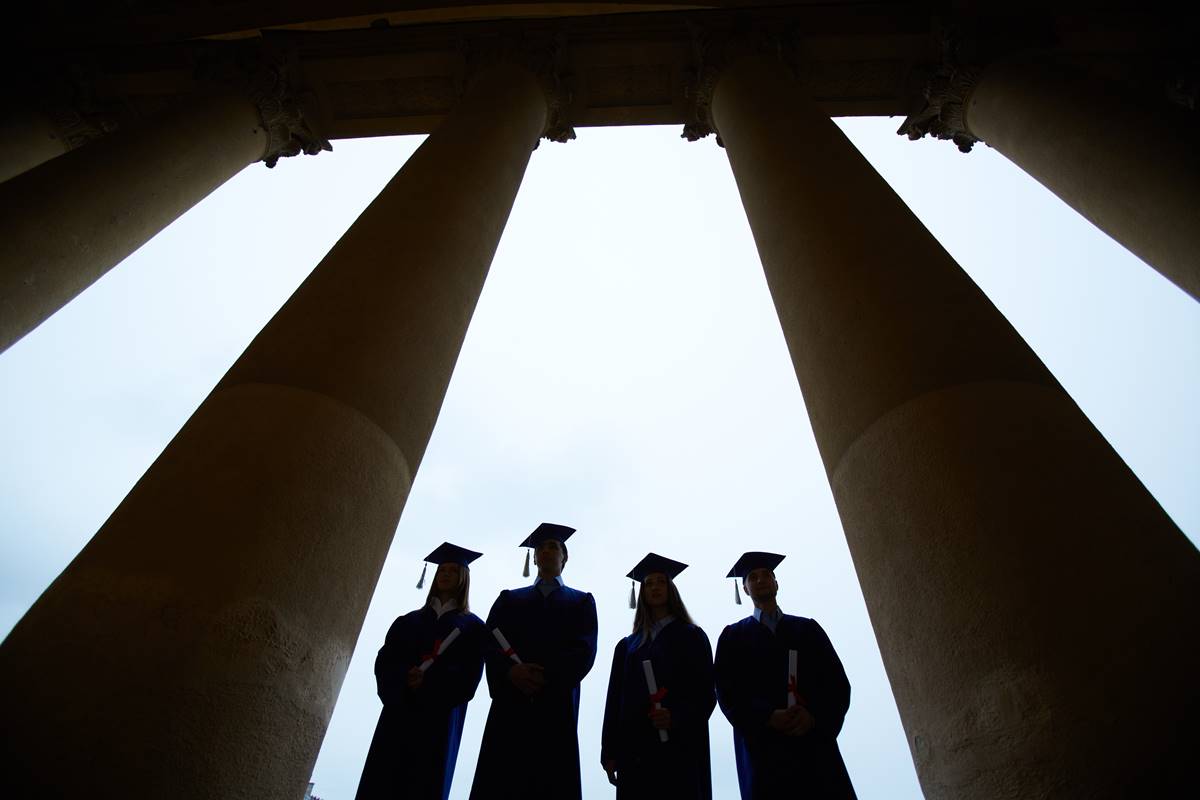 In Minds on Fire: How Role Immersion Games Transform Colleges, Mark C. Carnes makes the case that they might. Students at Pace University have become so engrossed in a game called Henry VIII and the Reformation Parliament that class spills into the dorms: "students endlessly debated, gossiped, and strategized Tudor religion and politics." At Dordt College, students playing Rousseau, Burke, and Revolution in France 1791, ask to begin class half an hour early so that they can complete the game. Every student attends the four early morning sessions. As one of them explains, "We read more . . .than we had at any time before in the class…It had become more than a class to us at that point. "
How to Play
These students are participating in Reacting to the Past, Carnes's creation. Reacting games typically unfold over three to four weeks. In the Rousseau, Burke, and  Revolution game, for example, the first , "traditional,"  classes introduce the historical and intellectual  background against which the National Assembly drafted the Constitution of 1791. As in all Reacting games, classic texts, in this case Rousseau's Social Contract, are central. Next, students are assigned roles—a Jacobin, Louis XVI, an "indeterminate," possessing certain attributes but belonging to no particular faction— and objectives, which may change. During the game phase, students  convene as the National Assembly. Using what they've already learned, documents and background provided in a "game book," and research they conduct independently, students give speeches, produce factional newspapers, make  deals, and otherwise work with and against each other to shape the Constitution and achieve their objectives.
Some outcomes are determined by a vote, while others—like what happens if one faction stirs up a popular uprising—are determined by a roll of the dice. The professor, as "game master," answers questions, reminds players of their objectives, and sometimes throws a  wrench, in the form  of new documents or events, into the proceedings. In a final stage, the class returns to a more traditional format to evaluate the game, see where and why they have diverged from what the Assembly really did, and consider historiographical controversies concerning the Revolution.
A Fix for Higher-Ed
Carnes had no special interest in "fate of higher education" when he stumbled  on the idea of Reacting almost 20 years ago. Instead, like many good instructors, he didn't think that what he was doing was working very well. Our "regular classrooms," he says, often "resemble a movie in which excellent actors struggle to breathe life into a so-so script. Carrnes says he simply "sought a more stimulating classroom experience" for himself and his students.
When Carnes reflects on Reaction in the light of contemporary higher education controversies, however, he sees it a cure for many ills. Books like Academically Adrift argue that our students aren't working hard enough. Reacting to the Past, Carnes responds, gets students to work very hard, voluntarily. Books like Paying for the Party argue that colleges facilitate the party scene. Carnes responds that Reacting, while it does not get students to quit their fraternities to learn more about the French Revolution, is compelling enough to engage students both socially and intellectually, even on nights and weekends. Reacting, which puts students in charge of the classroom, and permits them to yell, interrupt, and even sing in class, is a form of "subversive play" that helps students learn. Books like Clayton Christensen's The Innovative University argue that brick and mortar colleges need to do more to compete with online upstarts. Reacting, Carnes responds, takes full advantage of the residential college. Many of Carnes's claims are backed by anecdotal and peer-reviewed evidence, of which there is a fair deal, since Reacting has been around for over a decade, includes a wide variety of games, and has been tried at hundreds of places.
Reacting is not merely an answer to various external challenges but also a way to work on the Socratic mission that animates many of our colleges and universities. Carnes tells us about a Muslim student asked to play David Ben Gurion, and a Jewish student asked to play Awni Abd al-Hadi, head of the Arab Independence Party, in The Struggle for Palestine 1936. Such exercises, in which many students become deeply invested,  give students an outsider's perspective on their cherished opinions in a way that more direct Socratic cross-examination, which puts them on their guard, might not. In addition, Reacting, though "only a game," attempts to cultivate the judgment of participants by putting them into positions of responsibility in situations that are complex in at least two ways: first, principles are at stake and contested; second, they must be implemented in conditions of considerable uncertainty, since the actions of others, not to speak of the dice, are unpredictable.
What Does the Research Show?
Focus groups and evaluations strongly suggest that Reacting achieves what ordinary college instruction cannot. To that end, it's hard to quarrel with Carnes's argument that more teachers and colleges should at least give it a try. Moreover, colleges that claim and desperately try to foster residential communities should be impressed by reports of students debating history, philosophy, and strategy, late into the night. "What you have to understand," says one student, "is that after midnight a whole Reacting world comes alive in the dorms."
Carnes is sometimes a less effective advocate of the program than the students. At his most irritating, he insists that faculty who don't embrace Reacting "cling to familiar practices" in the face of clear evidence that Reacting works. However, the evidence is much more mixed than Carnes implies. Let three examples suffice. Carnes refers to an unpublished study of first year seminars at one private college. The study showed that "Reacting students surpassed the other students in end-of-semester, critical-thinking essay writing." But he does not mention that the study also showed that although students identified as "Best" and "Worst" on the basis of midterm examinations benefited from Reacting, students identified as "Middling" did better in more traditional seminars. One need not be an educational reactionary to worry about this result.
Carnes also neglects to mention here that a much wider study showed that Reacting has no advantage over more traditional seminars in improving student writing. Also, Carnes says that this same "major study has confirmed that students become better speakers in Reacting class." He does not mention that it confirms only that students "improved marginally," a disappointing result for a class that emphasizes speech so much. He also does not mention that students in the Reacting seminars failed to improve their confidence as speakers, either absolutely or in comparison to students in other seminars. Finally, Carnes also tends to exaggerate.  He claims that Reacting classes will make students more empathetic: "[perhaps] we all will benefit from the time they spent pacing in their dorm rooms, pondering antique moral dilemmas and imagining what it was like to walk in the shoes of people whose bones have long since  turned into dust." However, the study shows that the Reacting group did not show a significant gain in empathy, as measured by a standard test, though they did differ slightly from the non-Reacting group, which, for some reason, had shown "a slight decrease in empathy" from the beginning of the semester. Moreover, the assessments Carnes points to will not support the wild suggestion, which Carnes seems to make in all seriousness, "that role-immersion games can solve almost all of the problems afflicting higher education." Finally, the reader will justly feel condescended to, not to mention unconvinced, when Carnes suggests that "those who venture beyond the box in any field often discover a landscape that extends beyond anything they had imagined."
To be sure, though, Carnes's excesses should not stop faculty and administrators from exploring Reacting to the Past. To borrow a slogan from Lincoln Center's Mostly Mozart Festival, it sounds like "serious fun."