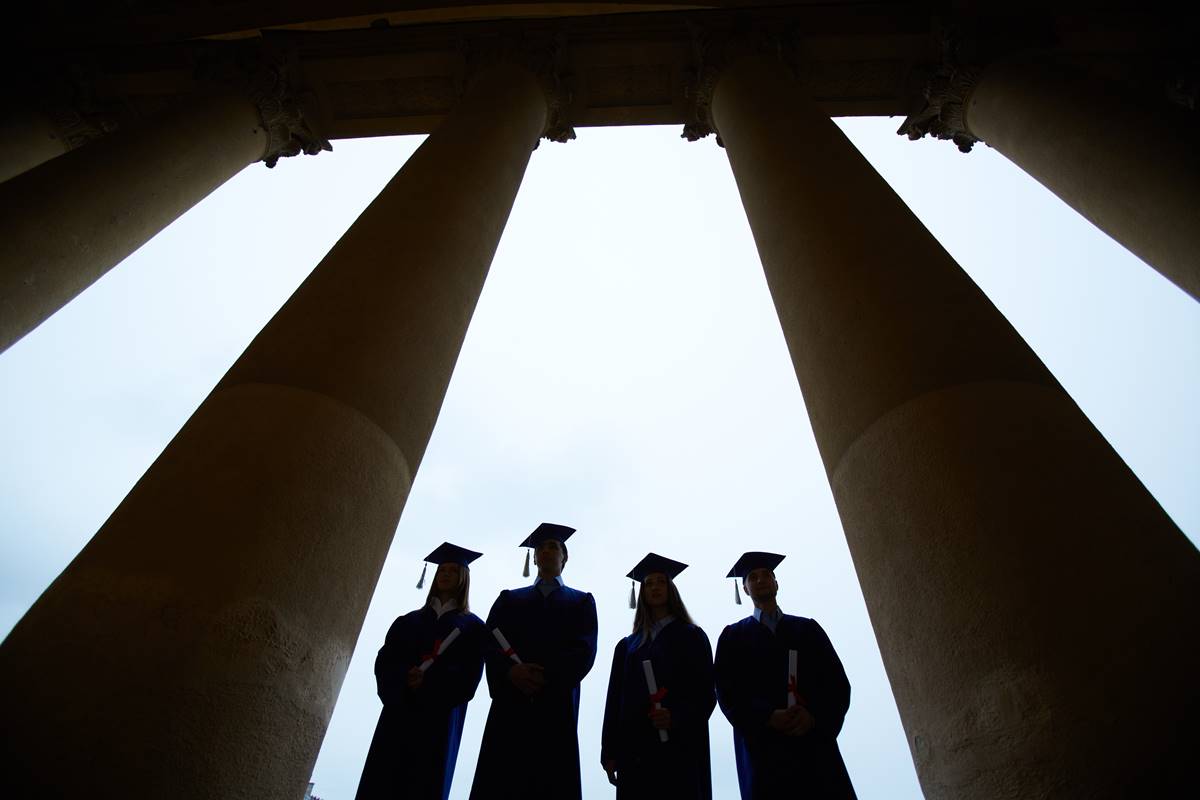 "We are never sending our boys to college." That line came not from some far-right crank, but instead from Robin Steinberg, a public defender. For an article in the New Republic, author Judith Shulevitz had asked Steinberg to review Columbia's new sexual assault policy. (I had profiled the policy previously for Minding the Campus.) Shulevitz wrote that "Steinberg, like most people, hadn't realized how far the rules governing sexual conduct on campus have strayed from any commonsense understanding of justice."
Shulevitz also writes about the Colgate lawsuit first exposed by Peter Berkowitz of Real Clear Politics. That case involved a student from Bangladesh named Abrar Faiaz, who alleges that Colgate administrators—in what seems to have been a ham-handed attempt to pressure him into admitting guilt in a sexual violence claim—interrogated him (without an attorney) and then, when he refused to admit guilt or leave the country, took him to a guarded basement room for 36 hours, deeming that he was on a form of interim suspension. Among other things, he's now suing for false imprisonment.
After reviewing these cases and a case at Brandeis (which, perhaps because it involves two men, appears to be the only OCR investigation on behalf of an accused student), Shulevitz spoke to Harvard law professor Janet Halley, whose publications reveal strong feminist credentials. Halley worried that the sexual assault policies of universities (including her own, which I profiled here) are based on a system that is "fundamentally not due process." She feared that "the danger of holding an innocent person responsible is real."
Shulevitz's piece is the second in two weeks—after Jonathan Chait's column in New York—featuring a left-of-center publication questioning the relationship between the new sexual assault policies and a denial of due process. The reason should be clear: when anyone looks at the procedures universities are using, the unfairness is obvious. Is this why the Times, which has covered the issue more aggressively than any mainstream newspaper since 2011, has mentioned the actual university policy at issue only in one article?
The work of Shulevitz and Chait also has a parallel in the judiciary. Since last spring, Democratic and Republican appointees, judges with liberal and conservative records, have ruled against colleges in due process lawsuits at least five times (DePauw, Marlboro, St. Joe's, Duke, and Xavier). A sixth very strong case (Vassar) has been delayed for procedural reasons. Until very recently, weakening important due process protections was not a liberal value.
Consider how the Times might have covered this issue by looking at a piece this weekend from Jane Stancill, who covers higher education for the Raleigh News & Observer. (I first encountered Stancill's excellent work during the lacrosse case.) Rather than simply repeat university boilerplate in an article about UNC (which already introduced the unique triple-jeopardy concept in sexual assault cases) adopting an "affirmative consent" standard, Stancill described the actual policy, spoke to civil libertarians who expressed concern, and perhaps most interestingly) interviewed students whose comments about how the policy might or might not work are worth reading in full.
That's the sort of reporting that Times readers will never encounter.