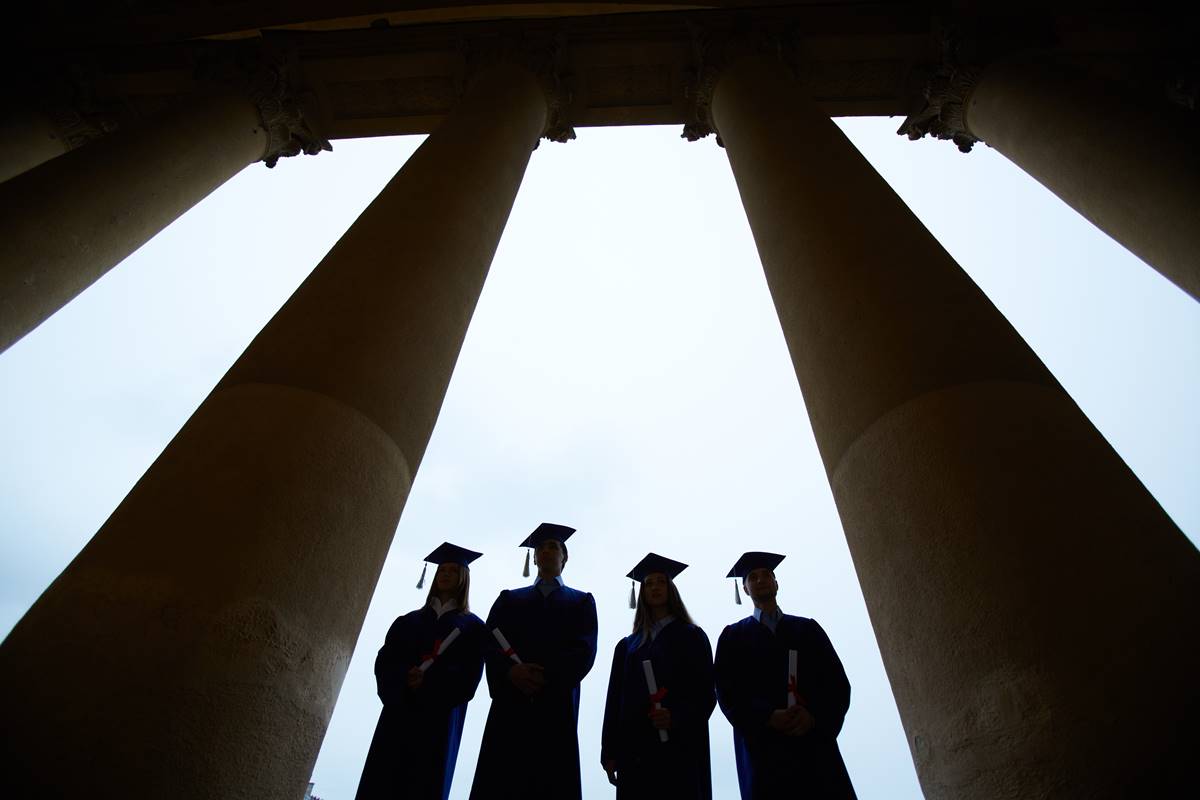 Stanford student Elisabeth Dee, class of 2016, one of the organizers of a demonstration called "Carry that Weight" where students were urged to carry a pillow or mattress around for a day to symbolize the burden placed upon survivors of sexual assault, has called on the school to actively reduce the burden of proof required to find someone guilty of sexual assault. Stanford already uses the lowest burden of proof legally permissible, "preponderance of the evidence," and young men now have fewer rights in college sex tribunals than illegals crossing the border, but for Dee, that's too many. She proceeded to mouth a hostility to due process that may be unprecedented in this blog's reporting, and that's saying a lot.
Stanford, Dee clucked, "puts so much emphasis on the burden of proof." The school should not be focusing on "defending the perpetrator, because essentially burden of proof is a defense of the perpetrator." Dee continued: "No one should have to" prove they've been raped. "You should take people at their word because nobody would lie about this kind of painful experience." (Both the article and Dee use the term "burden of proof" when it appears they really mean "standard of proof.")
Dee obviously is terribly unschooled in notions of fairness that are foundational to our traditions of justice, notions that pre-date both our Constitution and even Magna Carta. We have standards of proof not to protect the guilty but the innocent. Dee says they aren't necessary because an accusation of sexual assault is as good as a conviction, an echo of the warped feminist mantra that women don't lie about rape, a meme as inane and as wrong as "she asked for it." The fact is, Stanford ought to raise it's burden for sexual assault, given the life-altering consequences of  rape lies and wrongful expulsions, and Stanford's student newspaper ought to condemn her comments instead of printing them without comment.Let's rip off the scab and reveal an ugly pus: Dee's misandry is about par for the course when mainstream feminists and progressives talk about sexual assault. The following comments are from this year alone, and they weren't made by outlier nutcases who have a blog but no job:
Elisabeth Dee didn't call for accused rapists to be hanged, and there was no racial animus to her rant, but her disdain for due process is an echo of the lynch mobs at the hanging trees of the Old South. This hostility to due process is something that advocates against sexual violence, including mainstream feminist writers and bloggers, tolerate without significant complaint. They would do well to read the history of the deep south. Underlying the defense of lynchings of black men and boys for rape was the assumption that rape accusers were "victims" just because they said so. The hangman and his sympathizers had no doubts about the guilt of the men and boys hanged –"their guilt was clear in every instance," clucked one writer. Due process wasn't just unnecessary to the fair administration of justice when rape was alleged, it was a hindrance to the fair administration of justice. The criminal justice system was "incapable" of meting out the punishment that was needed. The motivating impulse of the lynch mob was that the system could not adequately respond to rape by black men. As one lynching symptathizer put it, lynchings "are extraordinary measures demanded by extraordinary occasions."
Sound familiar? See the quotes above. Battling injustice with injustice that puts innocents at risk is something all people of good will — including feminists — ought to condemn. Sadly, they won't.
As for Elisabeth Dee's assertion that women don't lie about rape — well, that's simply wrong. Some women do lie about rape. These are some of the stories in the recent news:
A 20-year-old woman has been jailed for six years after she falsely accused a man of rape that led a gang to beat him to death. A woman was jailed for a false rape claim that caused a young man to be arrested and to have his life unravel.
A 23-year-old mother was charged with obstructing justice and making a false rape report after lying that she'd been raped when she was really having sex with her boyfriend and another man.
Texas Tech police say a female student admitted to making false statements about a sexual assault that allegedly occurred in September.
Another student — a 20-year-old — has been charged with lying about rape.
A woman who falsely claimed her friend's son had raped her in Aberdeen has been jailed.
A 24-year-old woman is accused of false reporting to police that she had been violently raped while sitting in her car in a park — the police uncovered a Craigslist ad where the woman solicited men to "rape" her.
A woman lied that a police officer sexually assaulted her.
In Canada, a complaint by a 37-year-old woman that she'd been sexually assaulted was found to have no validity.
A woman was sentenced to probation and community service last month after making a false report about a home invasion and sexual assault.
Another woman pled guilty to lying about an abduction and sexual assault.
And we have given up reporting on India — the Rape Crisis Cell of the Delhi Commission for Women (DCW) says that more than half of the rape cases registered with the women's panel between April 2013 and July 2014 were found to be false.