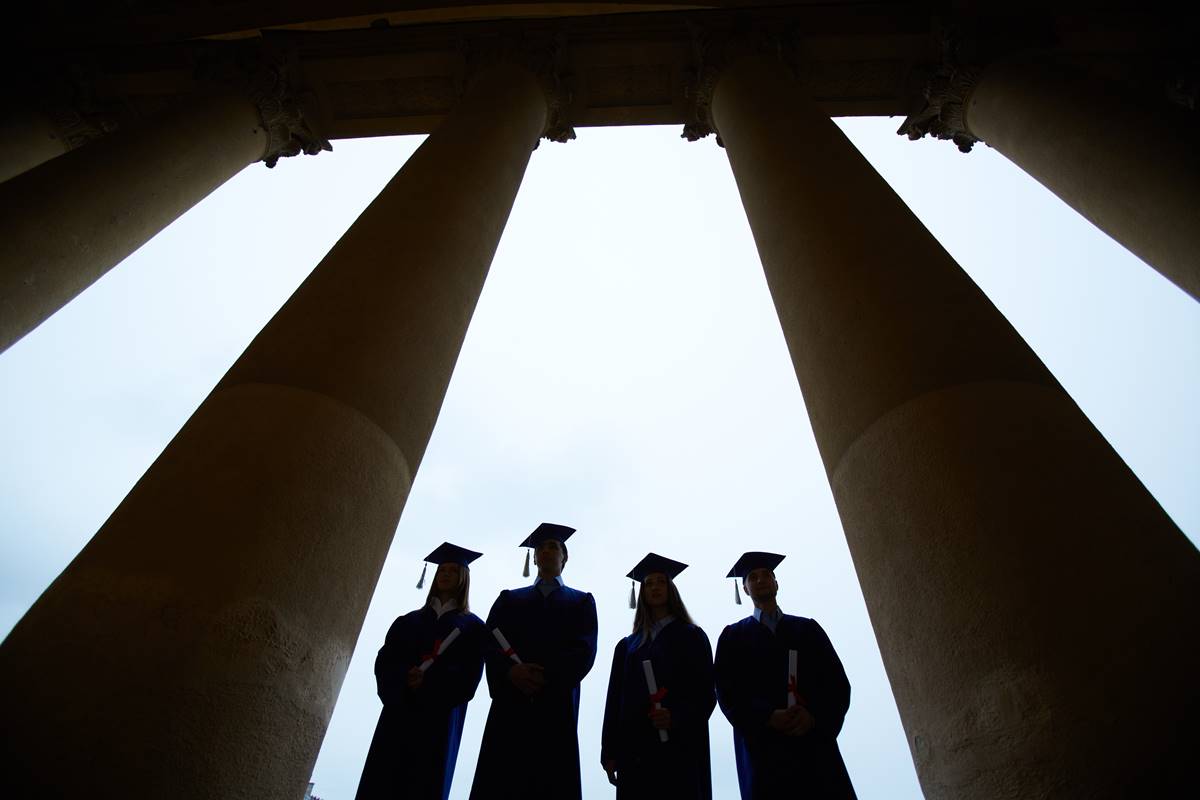 The Rolling Stone exposé of an alleged gang rape at the University of Virginia (and the university's indifferent response) has received enormous attention. Three pieces analyzing events in Charlottesville and recommending solutions are particularly worthy of note.
First, writing in Slate, Dahlia Lithwick (one of Ruth Bader Ginsburg's favorite legal commentators) noted that the case showed a problem in his colleges handled sexual assault questions: the school's associate dean of students, who oversees UVA's disciplinary process, "was tasked with handling sexual assault in a non-criminal, survivor-centered, confidential, internal setting, and she is now on the hook for not having run a crack Special Victims Unit." Lithwick approvingly quoted from FIRE's Samantha Harris and from an excellent earlier piece by Michelle Goldberg in The Nation, and expressed doubt that "universities are moving toward solving the campus rape problem." She further demonstrates at least some skepticism about a system in which a felony offense can "be kept out of the police's hands," one in which accusers are "presented with a menu of choices that includes, and even encourages, doing nothing."
While Lithwick didn't carry her questions to their logical point—a query of why Title IX has been interpreted to order universities to investigate this and only this felony offense, and whether the approach serves anyone's best interests—the article continues the liberal skepticism about due process matters on campus.
That pattern was also reflected in Judith Shulewitz's excellent commentary in the New Republic. Like Lithwick, Shulewitz cautioned that the UVA case illustrated the troubling impact of campus fraternities. But Shulewitz added that those outraged by what occurred at UVA should also direct their outrage to the federal government, which has mandated a system that—at the very least implicitly—discourages victims from reporting crimes to the police. (Far better, it seems, to go through the sympathetic campus disciplinary process.) If campus bureaucrats (and the federal government) are concerned that police will not treat victims with sufficient respect, they should work with local police departments to improve service.
Shulewitz also approvingly quoted from the Rape Abuse & Incest National Network (RAINN), which noted that "it would never occur to anyone to leave the adjudication of a murder in the hands of a school's internal judicial process . . . Why, then, is it not only common, but expected, for them to do so when it comes to sexual assault?" Why, indeed?
In Reason, Robby Soave expressed this point a bit more bluntly: "Treating rape as akin to plagiarism, or copying off someone else's test, trivializes violence against women." Soave also noted, again correctly, that if universities really wanted to do something to meet the scourge of campus rape, they'd start lobbying to lower the drinking age, to discourage binge drinking and the kind of social life structure that the Rolling Stone article profiled.
Finally, in National Review, UVA professor W. Bradford Wilcox argues that the right needs to do more on the issue than simply say that the police, rather than university disciplinary boards should adjudicate sexual assault. Some of Wilcox's arguments—that colleges should strongly encourage accusers they believe to be truthful to report crimes to police—strike me as absolutely correct.
I'm more dubious of Wilcox's other recommendations, which seem to envision a return to a more socially conservative campus, an approach resembling that of Times columnist Ross Douthat. But the more traditional university celebrated by Wilcox and Douthat was also one where a host of other students (most obviously openly gay and lesbian students, but also students from non-mainstream religious backgrounds) were not exactly welcomed. A major theme of my writing on this issue has been to oppose the (far more common) efforts of the campus left to exploit rape allegations to advance an unrelated agenda; there should be similar skepticism toward those on the right who seek to accomplish the same goal.