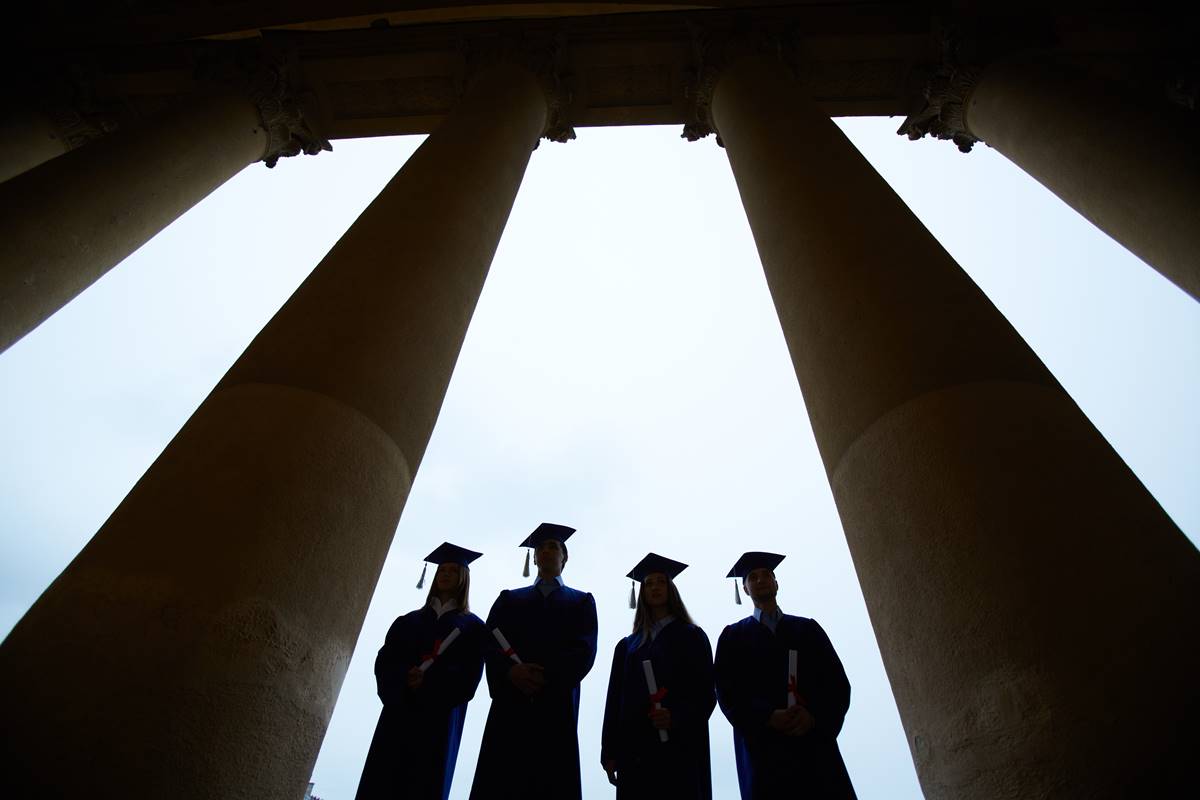 The people who run Harvard College rarely wade into intensely controversial public policy issues. Their personal views may not be at all representative of the Harvard alumni whose contributions are needed to keep the endowment growing.
It is thus somewhat surprising that the Harvard administration has been so unhinged by the deaths in Ferguson and Staten Island that the Dean of the College has circulated a remarkable letter to the college's students. The views he expresses would not be noteworthy if they came from some random professor. Lots of my former colleagues think this way. But the Dean of Harvard College is not a run of the mill professor; his office produces the rules and regulations that govern campus life.
Here is the text in full. Read it and weep.
Note that this is not yet another call for a "dialogue on race" a la Bill Clinton and Eric Holder. The term "dialogue" at least suggests discussion among people whose views differ, even though those who are keen on the idea in fact believe that the real point of racial "dialogues" is to "educate" whites about all the things they are doing wrong. Dean Khurana, though, is preaching the gospel, and apparently cannot grasp that any of Harvard's several thousand undergraduates might be dubious about the great "paradigm shift" that he calls for. He believes that "the diversity of our student body at Harvard College should be on the forefront of this paradigm shift." I can't figure out how the racial mix of the student body can "be at the forefront" of a "paradigm shift." But this assertion surely means that the college's students should be even more obsessed with their racial identity than they are now.
The only diversity Dean Khurana has in mind is racial diversity. He is oblivious to diversity of much greater importance: intellectual and ideological diversity. The intellectual development of students, in my old-fashioned view, is best fostered through arguments with their peers, their teachers, and others. Dean Khurana doesn't seem to understand that unfettered discussion and debate about the larger world are essential parts of a college education—at least not discussion and debate about issues related to race. He fervently hopes that all Harvard undergraduates "will insist on drawing attention to our failures as a society." Fine, but shouldn't there be equal room for drawing attention to our successes as a society, and for exposing the falsity of many claims about supposed injustice? This is not a call for searching discussion about a very complex social issue. It sounds to me like a secular version of the old injunction "Come to Jesus."
In fact, it sounds like "Come to Jesus—or Else." Get with the "new paradigm" or you will be judged to be morally deficient. If all students are part of "a community based on the dignity of, and respect for, everyone we encounter," must all of them share the Dean's conception of racial issues in the United States today? Will those who do not be found deficient in "ally-ship"?  Dean Khurana may be too overwrought to see it, but students who bother to read his letter may take it as a warning that they could get into trouble if they refuse to worship at his church.
Students, of course, have traditionally not been much influenced by sermons from college administrators. But Harvard has more than its share of exceptionally ambitious young men and women who began polishing their resumes at a tender age. Many of them probably believe the UN Secretary-General's absurd claim that Harvard students "stand in a unique position to shape our world's future on important issues."And they know that their prospects of admission to law or medical school, for example, and the shining careers they expect will follow thereafter might be blighted if anything in their record suggested that they might have been accused of "racial insensitivity" in their college days. Dean Khurana thinks that students whose racial views are like his own are "in pain and struggling right now." I worry more about the pain that may be inflicted on students who dare to question the liberal conventional wisdom on racial matters.
This edict could pose difficulties for the faculty as well. A number of the courses I taught at Harvard over more than four decades involved issues of race in the United States. If I still were teaching, would it be appropriate for me to ask my seminar students what they thought of  Al Sharpton, the leader of the protest movement that the Dean so fervently celebrates? Those who know of his vile history might offer sharply negative evaluations that others would find disrespectful of the Revered Al. Would any of the latter complain to the Dean that the dissenting remarks caused them pain and were inconsistent with the Dean's glorious "new paradigm"? If a few students were called in for questioning about their ideological deviationism, others would learn to keep their mouths shut on the matter. And their teachers might feel obliged to avoid raising questions that could get their charges in trouble.
This may seem far-fetched. Most students will probably not spend much time pondering the Dean's murky prose in an effort to decipher just what it would mean to embrace the "paradigm shift" he calls for. It is nevertheless deeply disturbing that the Harvard administration—without consultation with the faculty, it seems–has endorsed and promoted a particular view of a large and complicated  public issue. If the university embraces the paradigm shift Dean Khurana calls for, the logical choice for the 2015 commencement speaker would be Al Sharpton.