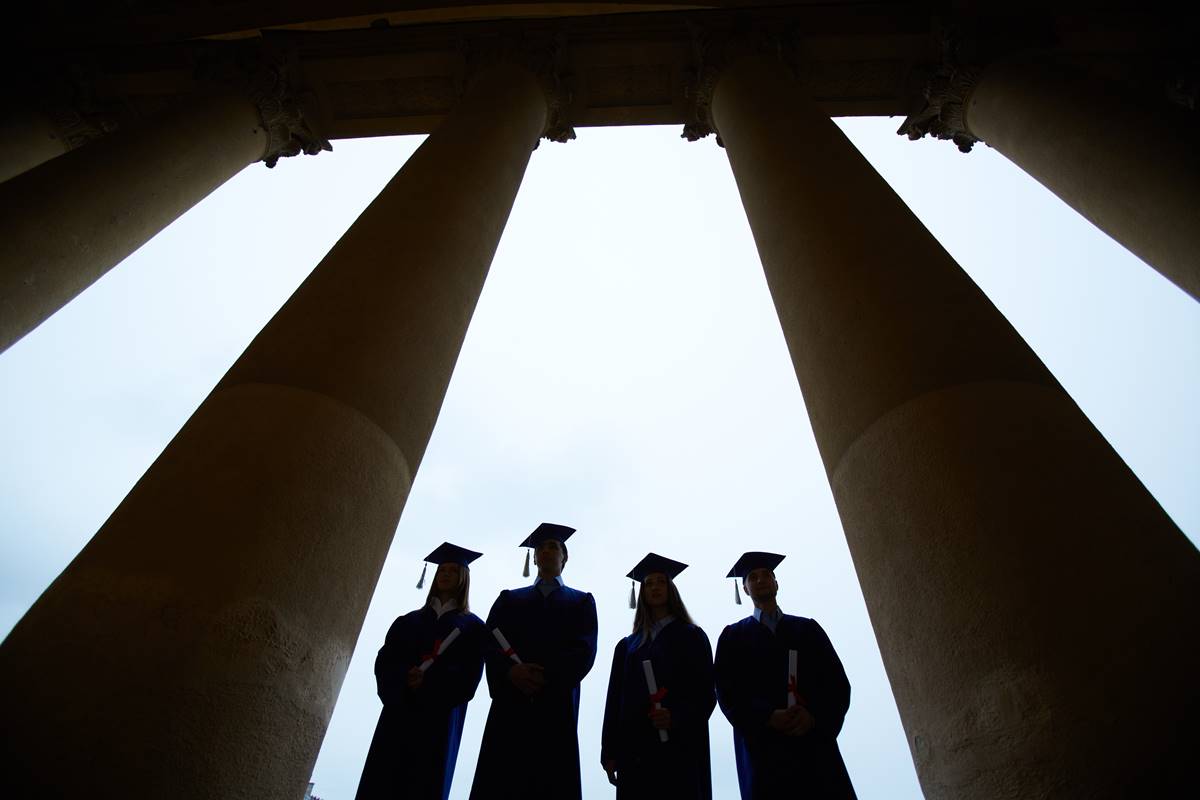 The collapse of the Rolling Stone rape story had an important byproduct—it showed the stunning unfairness of UVA's proposed new sexual assault policies.  UVA's proposed guidelines, like those of many colleges, are heavily pitched toward accusers, minimize due process and all but ensure that key evidence will not come before the university, especially if that evidence might contradict the accuser's version of events.
By now, thanks to excellent reporting from the Washington Post and Slate, we know that Jackie has told three (mutually contradictory) versions of the alleged assault. As a result, few people beyond the most doctrinaire ideologues could believe that Jackie's case should have ended with UVA vindicating her.
But what if, instead of speaking to Rolling Stone's Sabrina Erdely, Jackie had bided her time, and filed a complaint under the proposed new procedures? Would this non-credible accuser have been able to persuade the university to brand one or more of its students a rapist? The preponderance of evidence says yes. In this respect, Jackie's case offers a terrifying perspective on UVA's new procedures.
Filing a Complaint
While Jackie told her friends very different versions about what allegedly occurred a night in September 2012, publicly—in conversations with Erdely, the Washington Post, and UVA employee Emily Renda—she has stood by one story: she was the victim of a brutal gang rape at Phi Kappa Psi, involving five or seven male students, seemingly as part of a fraternity initiation scheme. Of this number, Jackie could identify two—Drew, the ringleader and a fellow lifeguard; and a student from her Anthropology seminar (call him A.S.).
Jackie's success (or failure) in presenting this version of events to UVA would have depended on her ability to keep key evidence, especially from her friend/desired boyfriend "Randall," from the disciplinary investigator—a task at which she succeeded with Rolling Stone. UVA's proposed new procedures would have enormously assisted her in this effort.
Upon filing a complaint, Jackie would have been immediately eligible for "remedial measures," which are triggered for a variety of reasons, including "the severity or pervasiveness of the allegations." Jackie almost certainly would have received no-contact orders for Drew and A.S., and in the case of A.S., a reconfiguration of their anthropology seminar. (It's not clear under the policy whether Jackie would have transferred to a new section or whether A.S. would have been forced to do so.)
The guidelines explain that "if the victim wishes to pursue a University complaint, [the dean's office] will meet with him or her in order to explain the University's investigation and resolution procedures and to help facilitate the filing of a Sexual Misconduct complaint under this Policy." Note the wording here: the filing of a complaint in and of itself would have made Jackie a "victim" in the eyes of the University of Virginia. The filing likely would have led to an "hold" placed on Drew's and A.S.'s transcripts, a move that is discretionary for the Dean but would have seemed near-certain given the severity of Jackie's allegations.
Investigation
At this point, Jackie's complaint would have been referred to an investigator for what the university describes as a "prompt, thorough, fair, impartial and reliable investigation." The proposed new procedures give almost total power to this investigator; a hearing occurs only at the punishment stage.
Based on reporting from the Washington Post and Slate, five pieces of evidence—in descending order of importance—would have been critical for Drew and A.S. to prove their innocence:
(1)    The text messages between Randall and Jackie, showing that Jackie's "date" on the night in question was not Drew but instead an Imaginary Boyfriend. The discovery of the Imaginary Boyfriend and his alleged role in the night in question would almost certainly have been fatal to Jackie's claims.
(2)    An ability to interview Randall (and also Jackie's two other friends the night of the alleged incident). The three friends have claimed that Jackie told them a radically different version of a gang rape than what she told Rolling Stone, one in which A.S. played no role. (Drew was present in both versions, though aspects of his personal background differed.)
(3)    The ability to subpoena Jackie's e-mail and text messages from the time of the incident—which, unless Drew and A.S. could have independently discovered the existence of Jackie's three friends, would have provided the only evidence of the other two versions of events that Jackie told.
(4)    An ability to cross-examine Jackie, who given her multiple, mutually contradictory, stories, would seem to be very vulnerable to such a cross-examination.
(5)    An ability to examine Jackie's contemporaneous medical records, especially given the fact that the three friends say that she showed no signs of bloody injuries or bruising, as she claimed to Rolling Stone. If the medical records confirmed the friends' account, this would seem to be problematic for Jackie's credibility.
In a legal proceeding, defense attorneys for Drew and A.S. would have access to all five pieces of this exculpatory evidence. Under UVA's so-called "through" inquiry, however, most and perhaps all of this critical information never would have come before the Investigator.
"Justice" at UVA
Under UVA's proposed new procedures, Drew and A.S. certainly would not have had access to items (3), (4), and (5). Nor, of course, would their attorneys, whose role in the process would have been "limited to providing support, guidance and/or advice to the parties," not questioning witnesses or arguing to the investigator.
Under the proposed new procedures, the university (as well as charged students) lacks subpoena power, so only those e-mail exchanges that Jackie chose to share with the Investigator would have been entered into evidence. A similar restraint applies to medical records: only "subject to the consent of the applicable party" would these records enter the process. And since (based on what we now know) those records would have undermined Jackie's case, it's hard to imagine her consenting to their admission.
Nor would Drew or A.S. (or their attorneys) have had an opportunity to cross-examine Jackie—or even watch her being questioned, to independently verify her credibility. Under UVA's proposed new guidelines, the Investigator would "interview the Complainant and the Respondent separately."
The fate of Drew and A.S., then, would have come down to whether they could prove they weren't in Charlottesville that night—or whether Jackie's three friends (especially Randall) would have testified and whether Randall's critical text messages (which revealed the Imaginary Boyfriend) would have been entered into evidence. But assuming Jackie's decision not to go to the press, Randall's existence would have depended on Jackie's willingness to recommend that the Investigator interview him. (According to the new guidelines, "The Investigator will make a good faith effort to contact and interview any witness that either party suggests may have information or evidence relevant to the complaint," or any witness who might seem relevant from documents.)
Based on what we've seen from Rolling Stone's treatment of Jackie, Jackie would not have volunteered Randall as a witness. (Recall the odd clause in Rolling Stone's apology that the magazine was "told" that Randall wouldn't speak with them.) Nor is it likely that the investigator would have learned of Randall from contemporaneous documents, since it's hard to imagine Jackie turning over her text messages with Randall discussing the Imaginary Boyfriend. Instead of suggesting the three friends as witnesses to the investigator, Jackie could have corroborated her frame of mind with people who had encountered her at the time but who had no first-hand knowledge of events on the night in question—such as her former suitemate, or a friend who has said, "The first thing as a friend we must say is, 'I believe you and I am here to listen."
Perhaps the Investigator would have discovered Randall through other avenues. Perhaps—somehow—Drew and A.S. would have done so. But neither outcome seems likely.
Credibility
If the Investigator or the accused students didn't locate Randall or gain access to his text messages, the case would have come down to whether the Investigator found Drew and A.S. more credible, especially in their assertion that no frat party occurred on the night in question, or whether he was at least 50.01 percent sure Jackie was telling the truth.
It might seem that any investigator would see through Jackie's mutually contradictory stories, but there are at least two reasons to be skeptical. First, the investigator—designated by the University's Office of Equal Opportunity Programs—would be paid by the Sullivan administration, whose tendency to presume guilt on the basis of allegations alone was on full display throughout this affair. Any investigator who wanted to keep his job would know not to be too skeptical of an accuser's story.
Second, Jackie appears to be very persuasive, at least in one-on-one interviews. Erdely might be a journalistic hack, but there's little reason to believe that she thought Jackie was lying; Erdely's goal of producing an article to upend the alleged "patriarchy" at UVA wouldn't have been served by highlighting a phony protagonist. Then there's Jackie's former friend (who, it seems, she also wanted to date) Randall. He told the Washington Post, "I had never seen anybody acting like she was on that night before, and I really hope I never have to again. . . . If she was acting on the night of Sept. 28, 2012, then she deserves an Oscar." Randall said this even though he knew that the alleged rape occurred after a "date" between Jackie and an imaginary boyfriend that appeared designed to make him jealous.
Further Proceedings
If the Investigator upheld Jackie's claim, Drew and A.S. would have had an opportunity to respond in writing. Then, a Standing Review Committee would review the documentation to determine whether "there is a rational basis, applying a 'preponderance of the evidence' standard, for the Investigator's recommended finding(s)." Only a flagrantly biased investigator would fail to clear this highly deferential standard.
At that point, a hearing would commence, whose "sole purpose . . . is to determine the sanction(s) for Prohibited Conduct as to which there has already been a finding of responsibility," not to "re-visit the finding(s) of responsibility." Drew and A.S., like all other students charged under the new guidelines, never would receive a hearing to contest the allegations. If the committee recommended suspension or expulsion, this notice would go on the students' permanent transcripts. If, on the other hand, the investigator had concluded that it was more likely than not that Jackie was not telling the truth, no notice would have gone on her transcript. Accused students lack a right to appeal under the proposed guidelines. Instead, "The decision of the Standing Review Committee is final, without further recourse or appeal by either party." Nor would Drew or A.S. have had the right to appeal the penalty.
As Jackie's story has imploded, anti-due process activists on campus (who previously has cited the Rolling Stone article as proof of a "rape culture") have distanced herself from her, claiming that her allegations are unusual. They're right: in most campus rape cases, documentary evidence that wholly undermines the accuser's story—such as the Jackie-Randall text messages revealing the imaginary boyfriend—doesn't exist. But that's what makes the juxtaposition between UVA's proposed new procedures and Jackie's case so troubling: if the students accused by Jackie weren't assured of exoneration, given the holes in her story, what chance will accused students have in less clear-cut cases?
Despite a Department of Justice report showing that not one in five but 6 in 1000 college women will be victims of sexual assault—and, far more important, the rates of sexual assault are lower for students than for non-students—we've seen a crusade to weaken due process protections on campus. The new UVA procedures are a perfect example of this pattern. A system whose result, and perhaps intention, is to exclude critical evidence is a lawsuit waiting to happen.