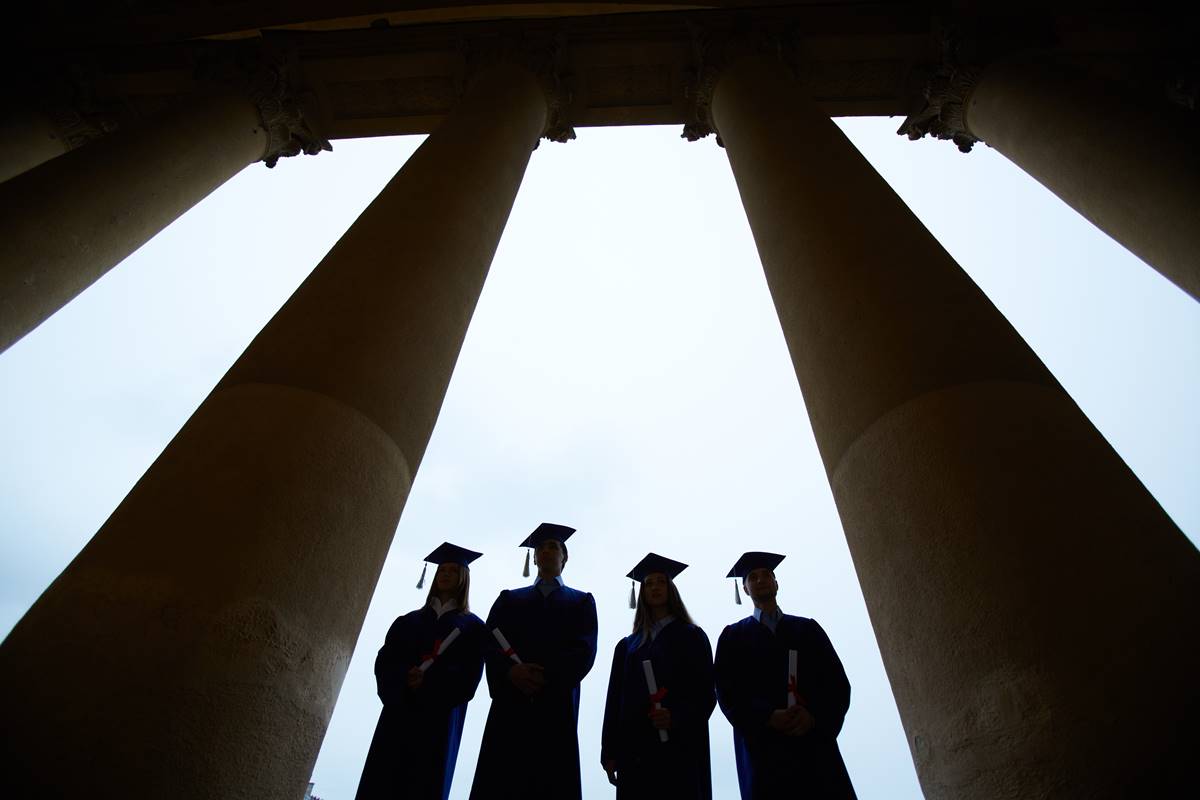 James Ceaser recently became the first UVA professor to publicly speak out regarding the deeply unhealthy climate on his campus, exposed by the publication of the now-discredited Rolling Stone article alleging multiple gang rapes at the school. (The sole source for each of these allegations appears to have been "Jackie.") Ceaser lamented how few people on campus appeared to care about the truth, and instead bowed to the passions of the mob. Events on campus have suggested, Ceaser perceptively observed, that "far from being an end in itself, the truth on our college campuses is now treated as a mere instrument of combat. It is wielded with feigned righteousness when it promotes a preferred cause and then abandoned when it produces the opposite result. In the end, this is the sad message that universities now convey."
Over the last several weeks, Ceaser has been a voice in the Charlottesville wilderness. The actions of President Teresa Sullivan's administration—joined by an array of professors and, most disturbingly, by the student newspaper—have provided an almost textbook example ofa campus culture gone awry, with a massive rush to judgment compounded by an inability to admit error.
Close followers of higher education doubtless will recall the last time that Sullivan was in the news—in 2012, when the Virginian Board of Visitors unsuccessfully attempted to remove her as president. Based on what we've seen over the past month, the Board's initial judgment regarding Sullivan was absolutely correct.
Even Duke's Richard Brodhead (most of the time) tossed in throwaway lines about the presumption of innocence during the lacrosse case. Sullivan, on the other hand, appears to have blindly accepted Sabrina Erdely's fantastical portrayal of UVA without as much as a second thought. Upon publication of the Rolling Stone article, Sullivan suspended not merely Erdely's target (Phi Kappa Psi), but—absent any explanation—all fraternities at the university. Sullivan hasn't explained why she thought that collective punishment was appropriate in this situation, especially since it does not appear as if anyone in her administration performed any fact-checking of Erdely's work. Sullivan took this action, we now know, based largely on the claims of Jackie, a UVA student who appears to have been involved in a catfishing scheme in which she plagiarized lines from the teen drama Dawson's Creekto her intended paramour.
Incredibly, even when the version of events presented by Erdely and Jackie collapsed, Sullivan didn't backtrack. She maintained the suspension of all fraternities, even though there appeared to be no rationale for the draconian move. (Some students and alumni signed a petition demanding Sullivan's dismissal for this arbitrary action, but most seemed supportive or afraid to challenge the president.) Sullivan refused to apologize for implying that some of her own university's students were an "evil" that lurked on her campus. She stood by her apology to Jackie and the student's parents for the "type of conduct" that Jackie experienced, even though at this stage we don't know if Jackie received any poor treatment from a UVA student. She promised to lead—"We have a problem, and we are going to get after it"—as if a "problem" could be identified, much less solved, without knowing all (or any) of the facts. Based on her public actions and remarks, it appears as if Sullivan might still believe that Erdely's article is accurate.
The lesson sent to students by the leader of one of the nation's finest universities: It's OK to accept as true a story presented by a single source, and then take significant action based on what this single source said, provided that the single source conforms to the president's ideological preconceptions.
That message has been clearly received. In perhaps the single most shocking item (of the many shocking items) published on the UVA affair, the assistant managing editor of the UVA student newspaper defended the paper's rather one-sided coverage of the case. Julia Horowitz said that she believed Jackie's story because it "rang true," and because Erdely's article "struck a chord" in her. Horowitz admitted that Erdely seemed to have made factual errors, but apparently didn't see her role—as a student journalist—as seeking the truth. Instead, as Jackie's story collapsed, Horowitz worried about letting "fact checking define the narrative."
Sabrina Erdely couldn't have said it better herself.