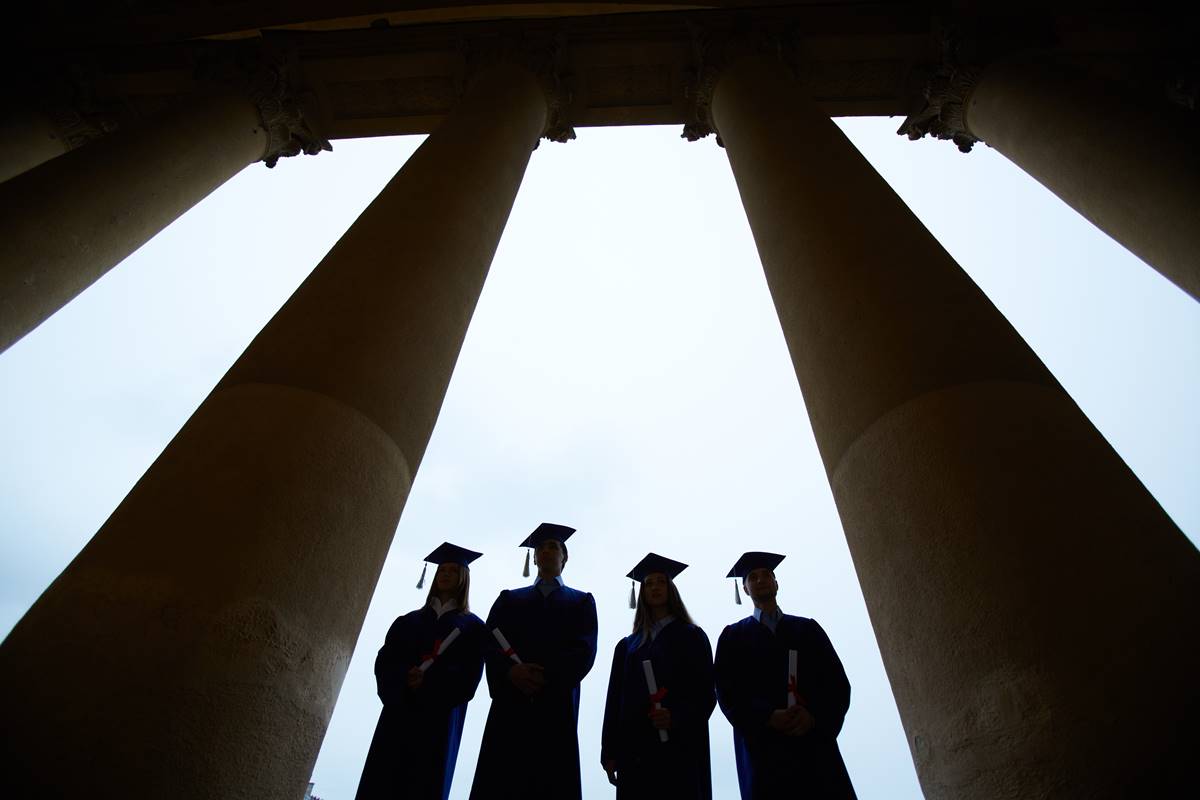 In November the Faculty Senate of the University of Wisconsin-Madison voted to adopt a new policy designed to prohibit "bullying" in professional conduct. To be more exact, the policy states: "Unwelcome behavior pervasive or severe enough that a reasonable person would find it hostile and/or intimidating and that does not further the University's academic or operational interests is unacceptable to the extent that it makes the conditions for work inhospitable and impairs another person's ability to carry out his/her responsibilities to the university." The policy includes several examples, such as abusive expression, physical contact, sabotage of work, conspicuous isolation, and abuse of authority. Each of these examples is constrained by the operational definition of pervasive or severe behavior, a limitation meant to track federal harassment law.
An Office in Siberia
Naturally, this policy is, and should be, controversial—especially at a school with a history of having voted for speech codes and later doing away with them. (See my book, Restoring Free Speech and Liberty on Campus). Several questions arise. Why was the policy adopted? What problems could develop?
Though there is no reason to consider UW-Madison a unique bastion of bullying in any respect, many individuals in this large institution have complained about their treatment at the hands of colleagues and administrators. Some of the examples provided by a committee that considered the matter last year were quite disconcerting. To wit, one woman had to deal with a colleague who would only speak to her by barking—literally. In another case, a faculty member was banned to the University's version of Siberia, having his office transferred to the isolated basement of the building that housed his department. With no rules in effect to deal with this form of banishment, he had no meaningful recourse.
In another case, an administrator had imposed discipline upon a faculty member for alleged bullying even though no rules covered the conduct at stake. Eventually this person had to seek outside legal counsel to redress having been disciplined without due process. We learned of other such cases. Indeed, some of us—including me—have counseled colleagues who have been subjected to such administrative behavior. Having a rule in place could protect liberty rather than harm it—depending, as always, on how the rule is written and applied.
Rejecting a First Draft
The first draft of legislation presented to the Senate last October was unacceptable. In essence, it came close to constituting a general "civility code," which experience has shown is an excuse for stifling dissenting and challenging unorthodox speech and thought. So some opponents quickly organized to challenge the first proposal. Two options presented themselves: oppose any kind of new policy per se; or reform the original proposal in an acceptable manner. This choice often presents itself in campus politics, and we have frequently taken the first option, often with success.
In this case, the University Committee (the elected committee of faculty members that controls the agenda for the Senate, interacts with the administration, and that sponsored the original legislation) was remarkably receptive to reforms. We activists also made a political calculation: that some sort of policy was going to pass the Senate based on discussions at previous a meeting, when the original policy had been introduced. In addition, some of us have worked with colleagues who had suffered bullying at the hands of administrators. So we confronted a strategic decision: support a policy that included significant reforms, or oppose any such policy at the risk of having the first proposal adopted.
The small reform coalition then met to discuss changes in the original policy, and also reached out to outside campus freedom groups. We strove to limit the policy as much as possible to federal standards regarding harassment—hence, the language about pervasiveness, severity, and hostile and intimidating environment, which was absent from the original document. Among other things, we added a clause saying, "The policy is not intended to constitute a general civility code addressing ordinary stresses of the workplace, such as occasionally insensitive language or behavior." We also added a clause affirming that no ideas could be considered a violation of the policy.
Shared Concerns
In the end, the UC accepted almost all of our reforms. They believed in the need for a policy, but also shared concerns raised by us and by others. They acted in good faith. So we decided, not without reservations, to support the revised policy. Did we do the right thing? This is the $64,000 question.
After the Senate accepted the revised policy in November, several colleagues who were previously quiet have expressed new misgivings about the potential for questionable enforcement. The objections boil down to this: given the many thousands of personal interactions that transpire daily on this campus, the potential for mischief is great unless the limits of the policy are strictly and conscientiously adhered to.
Then there is a story that appeared in Inside Higher Education on December 2, which featured UW-Madison Dean of the School of Human Ecology, Soyeon Shim, who was the original inspiration for the policy.
In that article, Shim portrayed the policy as either a general civility policy, or as an enforcement threat that could be used to compel people to act more civilly—even though the policy expressly disavows this intent. Just as troubling, she presented the reluctance of junior faculty to speak up at a meeting as an example of bullying. Such reluctance is most likely in no way a manifestation of bullying, but rather simply the way junior faculty members often behave before they grow into the role of being faculty members. Are we now to assume that bullying lurks in the background anytime someone is reluctant to speak up? Indeed, a faulty interpretation of the bullying policy itself could chill the incentive to be critical of something someone said! Finally, Shim made no mention of the fact that bullying is often practiced by administrative leaders and that many senators supported the policy for precisely this reason.
If Dean Shim's comments reflect the intentions or orientations of individuals who will be bringing claims or who will be involved in the enforcement process, the policy will prove to be a mistake. Believing the policy is just, members of the University Committee were outraged at claims made in the Inside Higher Education article.
We know that measures governing speech and behavior often have two faces: the policies' wording and the intent behind that wording; and how such policies are applied in the real world. These two faces can certainly be in conflict, as the experience with speech codes amply demonstrates. Accordingly, UW Madison is now on notice to ensure the policy is not misused.
Some faculty members are contemplating further actions. For example, establishing an oversight board to monitor all claims and proceedings and that must report to the UC. Or, better yet, making the policy purely informal rather than formal. The University has long dealt with such behavior informally, but an actual policy setting up the informality might make this process more legitimate and effective. If behavior meets previously established harassment prohibitions, then go that route. Some individuals have also spoken to me about abolition if evidence of abuse emerges.  It must not turn into a "civility" policy that limits free speech. Whatever happens, those with legitimate concerns must be vigilant.
(Photo Credit: Warner Bros.)