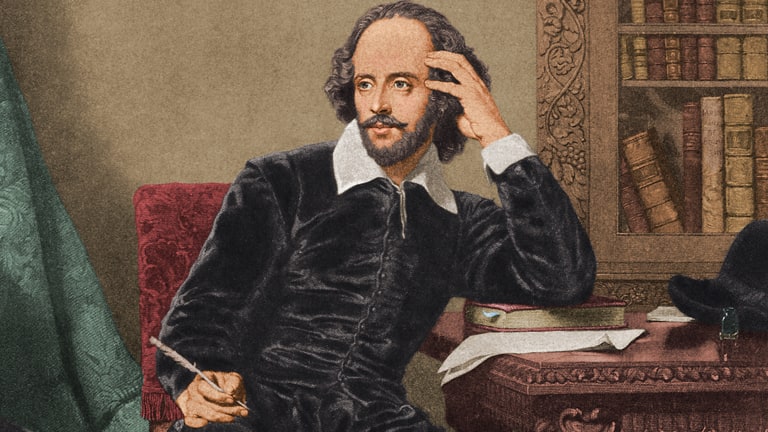 A recent Inside Higher Ed story documented an alarming trend in the English departments at University of Maryland, George Mason University, and Florida State University.  The numbers of English majors there have plummeted in the last few years.
Maryland lost 88 majors in 2012, 79 majors the next year, and 128 majors 12 months later, the story reports.  That makes a 40 percent drop overall.  The former chair of English terms it a "death spiral."
George Mason had 800 English majors 20 years ago.  Now it has 422.
Florida State has suffered a smaller decline, only 10 percent since 2013.
Those numbers don't surprise me. When I joined the English department at Emory University in 1989, there were 350 majors.  Today, we have around 155.
What stands out in the article, however, is the faculty response to the decline.
The former chair of English at Maryland first downplays the problem:
"I don't' want to make it seem like the major is collapsing in some extraordinary fashion, because what's happening here is fairly typical and has been happening at other universities.  But the speed is a little unusual.  Local conditions exacerbated the problems."
And here is the current chair: it's "difficult to know precisely which factors contribute to these declines."  He, too, noted that the trend at Maryland reflects "declines among humanities majors nationally. There seems to be a perception (however unfounded) among some students and their families that the employment prospects for humanities majors are not as great as in some other fields."
The dean at Maryland states: "people are looking at higher education more as a personal good than a social good and therefore don't fully understand the economic value of the arts and humanities."
The chair of English at Florida State places his department's condition within "the general crisis in the humanities, since we've seen the same kind of drop in history or classics programs."
Rosemary Feal, executive director of the Modern Language Association, observes, "With student debt and increasing tuition, many students who would prefer to declare humanities majors might be challenged or advised to declare a 'practical major.'"  She adds that this assumption is incorrect, since "mathematics and English each give you a set of skills that are generally applicable to the job market."
And here is a Maryland student on the benefits of English.  She is helping the department to make it more "marketable."
"I think that a large part of why we're seeing fewer English majors, and fewer humanities majors in general, is because students are constantly told that studying a subject in the humanities will only prepare them for jobs in the fast-food or retail industry," Feeney said via email. "We need to work hard to show students that studying a subject like English can help to prepare them exponentially for the future. Studying the humanities helps you to learn to quickly analyze and understand information and to communicate ideas."
Do you see the problem here?  There is no urgency in these responses, no forceful conviction.  We have individuals who have dedicated their lives to literary historical instruction, but their replies to its deterioration are careful and hesitant.  They sound like bureaucrats circling a problem.
One of the contexts at all three schools is a shift in graduation requirements that dropped English from the list.  Why don't we hear one of the professors say, "Yes, the university made a terrible blunder last year when it dropped an English course, and now we are letting young Americans pass through college without exposure to one of the cardinal elements of an educated, thoughtful, reflective human being.  This is terrible."
Instead of pushing the utilitarian argument—"No, really, English will help you get a job"—they should say, "Forget the career issue; we are going to give you in our courses an experience you will never forget.  We have the best materials of civilization on our syllabus—Hamlet, Satan, Achilles, the Invisible Man, Elizabeth Bennett . . .—and you're going to be smarter and deeper after you've met them."
That's what they should be saying.  Nobody is going to be encouraged to major in English because there you "learn to quickly analyze and understand information."  We get an inkling of the better way in the results of survey to seniors that Maryland issued:
"What really amazed me when I started reading through the senior surveys is that literary study is profoundly transformative," Cartwright said, adding that seniors report enjoying and learning from the classics as much contemporary fiction. "Its value registers profoundly with students, and that's the basis on which to build, and what I would turn our attention to."
Yes, the "transformative" nature of the field should be emphasized, plus enjoyment and profundity.  Inspire the young.  That's the key.  Career-orientation doesn't do it, and popular culture doesn't either.  We need the professors to impart the importance and depth and power of their materials.
That presumes, of course, that the professors believe it themselves.