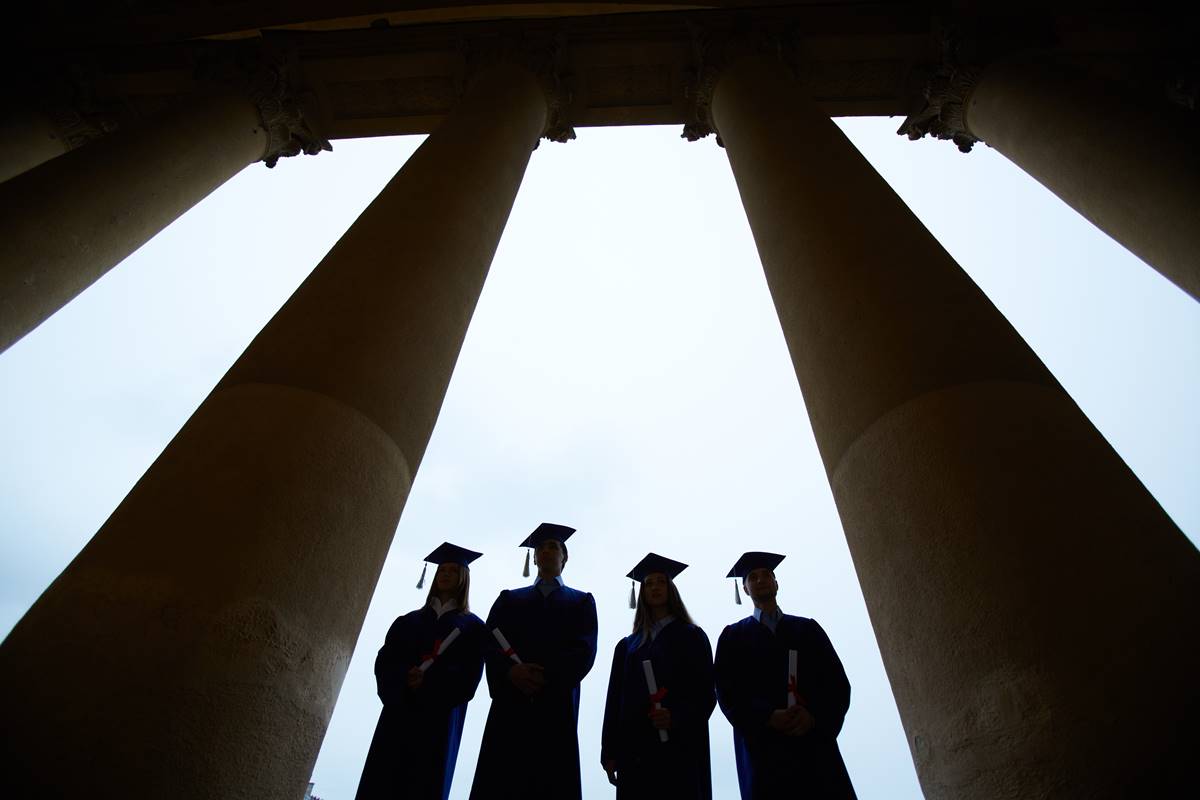 In a recent edition of The Tiger, Clemson University's official student newspaper, 110 faculty and staff members published a petition endorsing seven "demands" of the "Coalition of Concerned Students." Demands 2-7 call for Clemson officials to construct a multicultural center, provide more funding for "under-represented student groups," increase affirmative action hiring, rename "offensively named buildings," and increase diversity training for administrators, faculty, and students.
What shocked the Clemson community was the professors' support of the students' first demand, which called on the university "to prosecute criminally predatory behaviors and defamatory speech committed by members of the Clemson University community (including, but not limited to, those facilitated by usage of social media)."
There has been some recent public confusion and debate over the exact meaning of this intellectually incoherent statement. Did its authors and supporting faculty intend to use the word "criminally" as an adverb to modify "prosecute" or as an adjective to modify "predatory behaviors and defamatory speech"? If the former, their intent is said to be malignant; if the latter, their intent is said to be benign. In the end, this is a distinction without a difference.
Targeting 'Hate Speech'
In a recent attempt to clarify their troubling statement, our "Concerned Students" have unwittingly admitted that their ultimate goal is to criminalize certain kinds of speech: "We want the university to hold people accountable for threats and harassment. That's all. Criminal, as in hate speech or threats of violence, cyber bullying, stalking, etc." Since "hate speech" is not a crime, it now seems clear that they are in fact demanding the criminal prosecution of defamatory and other kinds of speech.
In a recent letter-to-the editor  published in The Tiger, a supporter of the coalition unmasks their real intentions: "Maybe it is time" he writes, "to criminalize hate speech because of its damaging effects to the lives of people who have to suffer it: racial minorities, the LGBT community, women, and religious minorities."
That a minority faction of faculty and low-level administrators would support junior-varsity censorship (e.g., speech codes and free-speech zones) is not surprising in this day and age. Demands for ideological cleansing are common on today's college campuses. What is shocking, however, is the prospect of faculty members calling for the criminal prosecution of speech, which means that students could be arrested and imprisoned if convicted of speech crimes.
How are we to understand this unprecedented faculty demand for censorship and the criminal prosecution of speech?
Ignorance of the Law
The most charitable interpretation assumes that the petitioning faculty is simply ignorant of the law and what it means to "prosecute criminally" defamatory or any other kind of speech in the United States, never mind at a public university. The fact is that Clemson University has no authority or jurisdiction to prosecute anything criminally. This is the job of law enforcement authorities, including the police and the courts. More importantly, defamatory speech is not prosecuted as a crime in American courts. Defamatory speech is tried in our state and federal courts as a civil action (i.e., resulting only in monetary damages).
Surely our privileged professoriate knows this. Surely they understand the difference between American defamation law and that of Nazi Germany, Soviet Russia, Saudi Arabia, Iran, or ISIL, where defamatory speech can result in jail time or worse?
It is inconceivable to me that so many Ph.D.'s could be guilty of such a basic intellectual error, which raises a more ominous question: What if they actually support the criminal prosecution of constitutionally protected speech as a positive good? If this is the case, then the petitioning faculty would be subject to the same kind of moral judgment that decent people have always reserved for censors, thought police, and book burners.
The perverse irony of college professors demanding the criminal prosecution of student speech is mind-boggling. How strange for professors in the department of Communication Studies to censor speech, which means to censor the free communication of ideas—for professors in the department of Philosophy to censor speech, which means to censor thought and inquiry—for professors in the department of English Literature to censor speech, which means to potentially censor the books students read—for professors in the department of History to censor speech, which means to whitewash the past—for professors in the department Education to censor speech, which means to censor the ability to think and learn?
The attempt to intimidate young people with the coercive force of the State is anathema to the noble ideals of higher education. Those who censor almost always do so because they fear their ideas cannot withstand scrutiny in the marketplace of ideas. This is why they also insist upon forced indoctrination (e.g., mandatory diversity training) rather than persuasion and a free exchange of ideas.
This unfortunate turn of events has a silver lining, though. The more important Clemson story concerns a rapidly growing free speech movement. In the same issue of the student newspaper in which the petitioning faculty demanded the prosecution of student speech, I published a competing full-page ad (co-signed by two colleagues) entitled "An Open Letter to Clemson Students." Our letter pledged to all Clemson students that we will "oppose all attempts by Clemson faculty and administrators to silence, suppress, or 'prosecute criminally' thought and speech deemed vulgar, controversial, unpopular, insensitive, offensive, inappropriate, subversive, or blasphemous." And we mean it!
It is my view that university professors have a moral responsibility to defend their students from those who would censor them. Since the publication of our "Open Letter," there has been a groundswell of support for free speech.  I have received a number of letters from students who have told me how much it means to them that some of their professors actually support free speech and are willing to defend the integrity of the human mind to think and speak without coercion.
Consider the significance of two particularly powerful letters I received:
Given the current climate at Clemson University, I appreciate your dedication to fight for the rights for students to speak and think free of any interference from outside forces. I personally am scared, as a student at Clemson, for what my future as a student holds for me. Those who should foster and encourage the concept of freedom of speech and thought no longer stand to protect us, but would publicly shame those who are willing to express opinions that contradict their own.
And another student, whose family emigrated from the former Soviet Union, wrote:
I was shocked to see how many professors signed in favor of the Coalition for Concerned Students' demands, as I had previously assumed that freedom of expression and free speech are considered unconditional rights by the majority of Americans. . . . I am not well-learned in political sciences as most of my knowledge about the dangers of censorship comes from stories my parents and grandparents told me about living in the USSR.
Our students have a profound intellectual and moral need to see their teachers stand on principle for the most fundamental right: the freedom to think and speak. Young men and women do not respect cowardice and compromise. Let us therefore reclaim our universities from the nattering nabobs of mediocrity, who fear and loathe independent thought and the spirit of open-minded inquiry. If we can't defend our students from intimidation, censorship, and indoctrination, then we should all find new careers.