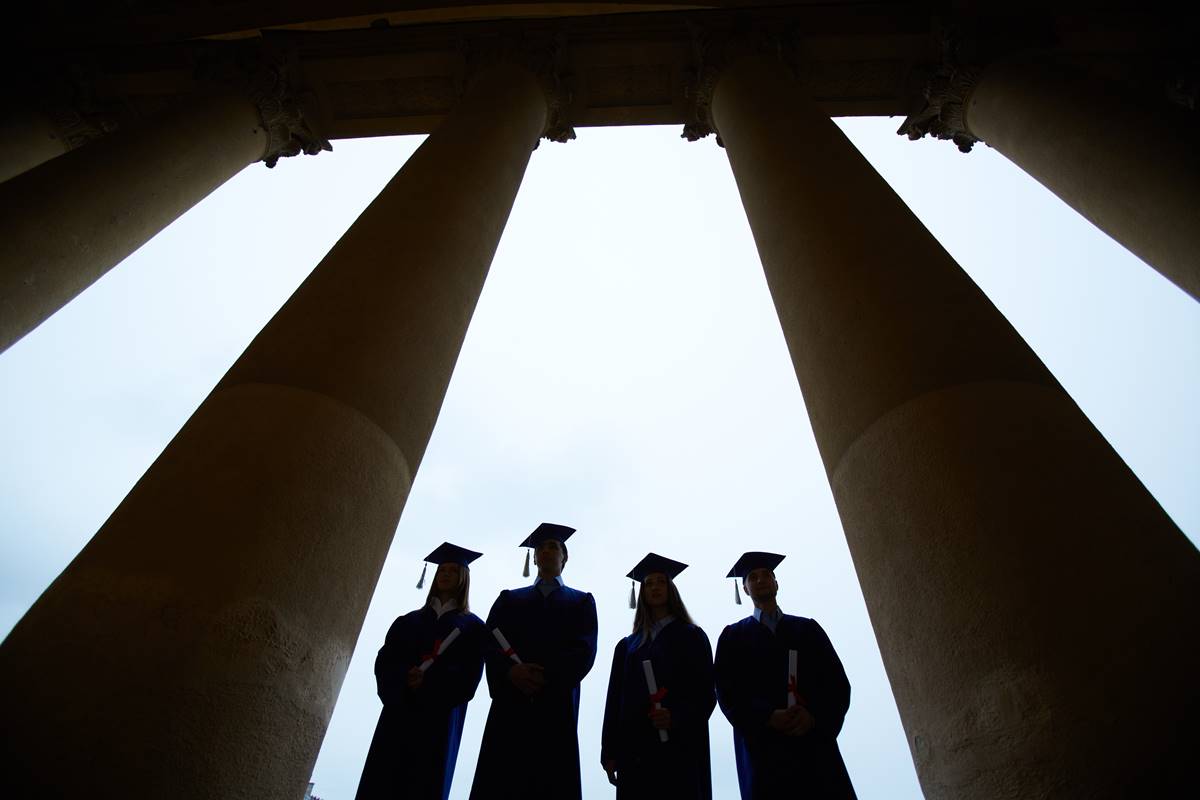 The average student-loan debt is approaching $30,000. That is to say, of the 70 percent of college students who borrow to pay all or some of their college expenses, the average student left college about $28,400 in the hole in 2013, according to USNews.
This alarming number has triggered a spate of news stories about female college students who are so panicked, so morally freewheeling, or both, that they are seeking the services of "sugar daddies": older, well-fixed men who yearn to sponsor the academic careers of young college-age women in return for the sheer pleasure of spending time in the company of one of those youthful but impecunious "sugar babies." (No, it's not prostitution, everyone involved insists!)
The most recent story about the sugar-baby phenomenon appears in The Atlantic, where author Terrance F. Ross writes:
What might have been little more than a nuisance in the past has turned into an outright hindrance to many students' financial security: It takes about 14 years on average to pay off the debt. As a result, young women across the country are turning to sugar daddies in droves. Many of them use SeekingArrangement, which describes itself as "the world's largest Sugar Daddy dating site." More than 1.4 million students have signed up as members, including nearly 1 million in the U.S., according to the company. The website claims that 42 percent of its members are students, many of whom are incentivized by SeekingArrangement to join; people who sign up with a .edu email address or show proof of enrollment, for example, receive "premium memberships" for free.
Ross supplies some impressive statistics.  The University of Texas-Austin experienced the highest growth rate—227 percent–in female students signing up to be sugar babies in 2014, followed by Arizona State, New York University, Kent State in Ohio, and Georgia State. As Ross points out four out of those top five are public institutions. He speculates that public colleges, with their lower tuition costs, attract more low-income students, who in turn might need more help from sugar daddies. What NYU, a well-endowed private institution that boasts a need-blind admissions policy, is doing on the list Ross doesn't say. My own guess is that it's because of the high cost of living in New York City, and also the number of rich men—potential sugar daddies–who live there, thanks to the financial industry.
Nonetheless, would-be Holly Golightlys ought to be wary of claims that the sugar-baby lifestyle will make pursuing that B.A. in art history entirely cost-free. For one thing, the entity that seems to the biggest promoter of the sugaring-one's-way-through-college phenomenon is none other than SeekingArrangement itself, apparently the world's largest sugar broker, with a claimed 3.6 million members.  A promotional video uploaded onto YouTube by Seeking Arrangements in January 2015 touts "Sugar Baby University" with images of gorgeous young ladies who seem to be majoring in mascara, one of whom is being handed a sheaf of C-notes as she sits at her laptop. "Take out loans and eat ramen," says the voice-over, "or get a sugar daddy and live the life you've always wanted. Sugar Baby U. is the place "where beautiful, ambitious people graduate debt-free," the voice continues.
SeekingArrangement's motives in seeking maximum numbers of enrollees in Sugar Baby U. who are also enrollees at real universities are blindingly clear: College-age women—almost always in their early twenties—are the most desirable age group for men seeking less-than-serious liaisons. (Google "coed porn," and you'll see what I mean.)
But the competition for those well-heeled older men willing to foot the bill for a lovely young thing to "live the lifestyle" she's "always wanted" turns out to be quite stiff. SeekingArrangement's home page advertises that there are "8 sugar babies per sugar daddy"—not a hopeful-sounding ratio.
In October 20014 writer Lauren Smiley published a lengthy article about the sugaring life, "I'm Rich. You're Hot: The Cold Mathematics of Sugar Daddy Dating," in San Francisco magazine. (San Francisco, bulging with tech money, is growing 50 percent faster than any other metropolitan area in sugaring arrangements, according to what Smiley learned from SugarDaddyForMe.com, a SeekingArrangement competitor.) Although the average sugar daddy spends more than $3,500 a month on sugaring, Smiley found, that sum may be spread among a number of sugar babies, and a lot of that money turns out to be in-kind benefits (fancy dinners, weekend getaways, designer handbags) that, for a college student, wouldn't be very helpful in meeting tuition bills. And prostitution disclaimers to the contrary, sex seems to be an expected part of the deal in most cases. Indeed, many of the sugar babies whom Smiley interviewed turned out to be former or on-the-side escorts. As for the sugar daddies, few turn out to resemble Christian ("50 Shades") Grey, the knockout twentysomething billionaire in the forthcoming movie, according to Smiley. Looks and social skills seem to be short supply.
A 2014 documentary film, Daddies Date Babies, paints an even bleaker picture. The movie follows the lives of five New York-based sugar babies. Although one 23-year-old baby reported having excellent relationships with her sugar daddies that involved unlimited use of their credit cards, other daddies promised money to babies that never materialized. One young woman quit the sugaring life because she started fearing for her safety.
The upshot: Sugaring may sound on the surface like an appealing alternative to mountains of college debt for a young woman struggling to pay her way to a degree. But given the pitfalls, it may be wiser to try to cut costs by commuting from home, working in the campus bookstore, or yes, buying some packets of ramen noodles.