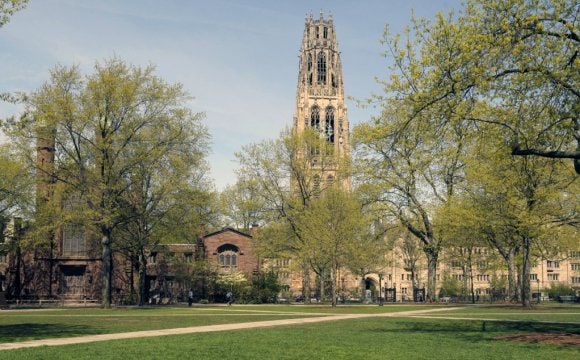 Jordan Schneider, like many part-time college instructors, teaches on two community college campuses in order to cobble together a living.  He earns a paltry $21,000 per year with no benefits for teaching a larger-than-normal load of four courses per semester. Non-tenure track full-time professors earn $47,000.  Established professors' salaries have remained flat, at between $60,000 and $100,000.  As a former instructor of English at Georgia Perimeter College and elsewhere, these figures, from the 2014 Delta Cost Project, sound right.
In "Letter to Full-Time Faculty Members," in the Chronicle of Higher Education, Schneider deviates from the typical call for redress through unionization, and appeals to full-time colleagues' self-interests by arguing that a class of "super adjuncts," paid more than regular adjuncts but less than full-time faculty ($20,000 to $25,000 per term with benefits), with some of the duties and voting privileges of full-time faculty, would take away administrators' "trump cards": the threat of replacing full-timers with cheap adjuncts, who, along with teaching assistants, now account for half of instructional staff (up from one-third in 1987).
But the number of full-time professors on short-term contracts (like "super adjuncts") has already increased, by 30 to 50 percent between 2004 and 2012.
Goodbye, Full-Time Faculty
In spite of increasing reliance on contingent faculty, higher education costs tripled between 1975 and 2005.  Tuition at public four-year colleges and universities increased nearly 160 percent between 1990 and 2012.  At private bachelor's institutions it has almost doubled since 1987.  Yet, the proportion of all employees who were full-time faculty has declined 5 to 7 percent at four-year colleges and 16 percent at community colleges between 2000 and 2012.
While students have less access to faculty members, especially full-time faculty members, they are paying for the services of administrators and their professional staffs.  Since 1987, this number has more than doubled and increased at a rate twice as fast as the growth in the number of students.
The Delta report states that there is "no single smoking gun" to explain such growth in administration.
Why So Many Administrators?
Huffington Post's Jon Marcus cannot pin down the reasons either, claiming more resources are being devoted to such things as marketing, diversity, sustainability, security, athletic programs, and conference centers.  He quotes Dan King, president of the American Association of University Administrators, who claims that government regulations and demands for such services as remedial help and counseling are responsible.  Yet, graduation rates of students at four-year bachelor's institutions have barely inched up, from 55 percent to 58 percent since 2002.
Political science professor Benjamin Ginsberg seems to have a good diagnosis.  In his 2011 Washington Monthly article, "Administrators Ate My Tuition" he noted that well-paid professional bureaucrats have taken over duties once handled by faculty members on a temporary, part-time basis.  Unlike faculty members, their motivation is not academic improvement, but growing the bureaucracy, with make-work projects developed at far-away conferences and retreats.
Goodbye to Real Instruction
This is evidenced by the questionable academic value of many of the initiatives coming out of their offices.  In fact, many of the programs substitute for real academic instruction.  More and more money is spent on diversity, social justice, and sustainability initiatives at the expense of real teaching.
The students who can least afford such diversions, those attending community colleges, are seeing the largest shift from funding for teaching to administrative programs.
I saw this happening at Georgia Perimeter College where I was a part-time instructor from 2007 to 2010.  As we were being asked to squeeze several more students into our classes (that were maxed out at 22) for the same $2100 per class, college president Anthony Tricoli was rallying faculty to embrace civic learning.
Around the same time, 2009, the federal government put out the 136-page report, A Crucible Moment: College Learning and Democracy's Future, for which Tricoli served as a roundtable member. The college's Atlanta Center for Civic Engagement & Learning was one of about 100 participating organizations that included campuses, non-profits, and government agencies. However, real "civic learning" is the farthest from the report's objectives.
Model centers, such as at the University of Maryland and Salt Lake Community College, show students working in soup kitchens, reading to school children, and cleaning up nature trails.  Organizations such as Campus Compact (which GPC joined) and the Association of American Colleges & Universities (the lead writer of A Crucible Moment) provide direction.  One instructional ASC&U video shows a statistics professor "collaborating" with an "anti-poverty" representative on a lesson publicizing free tax preparation services in target zip codes for Earned Income Tax Credits.  (If there is any doubt about the agenda, a "social justice" sign appears prominently.)  Instead of formal essays or research papers, students write "reflection papers."
At my college, the associate vice president for civic engagement and service learning, attorney Deborah Gonzalez, made $104,000 for offering "infrastructure and resources, to share best practices and technical assistance . . . , to [help faculty] implement initiatives to help their students engage in their communities, both locally and globally"—all while presumably helping students strengthen their "academic goals and objectives."  In response to her call for courses with a "Civic-engagement or Service-learning component," a colleague shared having students serve as docents at the Margaret Mitchell House. I failed to see how such activities, whether "global" or ushering at a local historic site, would help students struggling with grammar.
The grand new Center for Civic Engagement and Service-Learning opened in 2010 with much fanfare and a keynote address by former President Jimmy Carter.  The program listed a good number of individuals drawing salaries or partial salaries for their efforts: the Associate Vice President for Academic Affairs, the Executive Director, the Service-Learning Coordinator, the Administrative Secretary, and eleven faculty members.
In 2012, however, Tricoli was forced to resign over a $25 million budget deficit; he is now suing, charging conspiracy to ruin his reputation.  I don't know what percentage the civic engagement initiative represented, but such programs are not cheap.
Rather than pleading for part of the increasingly smaller portion of budgets allocated to academic instruction, it seems that Schneider and others ought to be demanding the ouster of bureaucrats and the restoration of higher education to its rightful purpose.