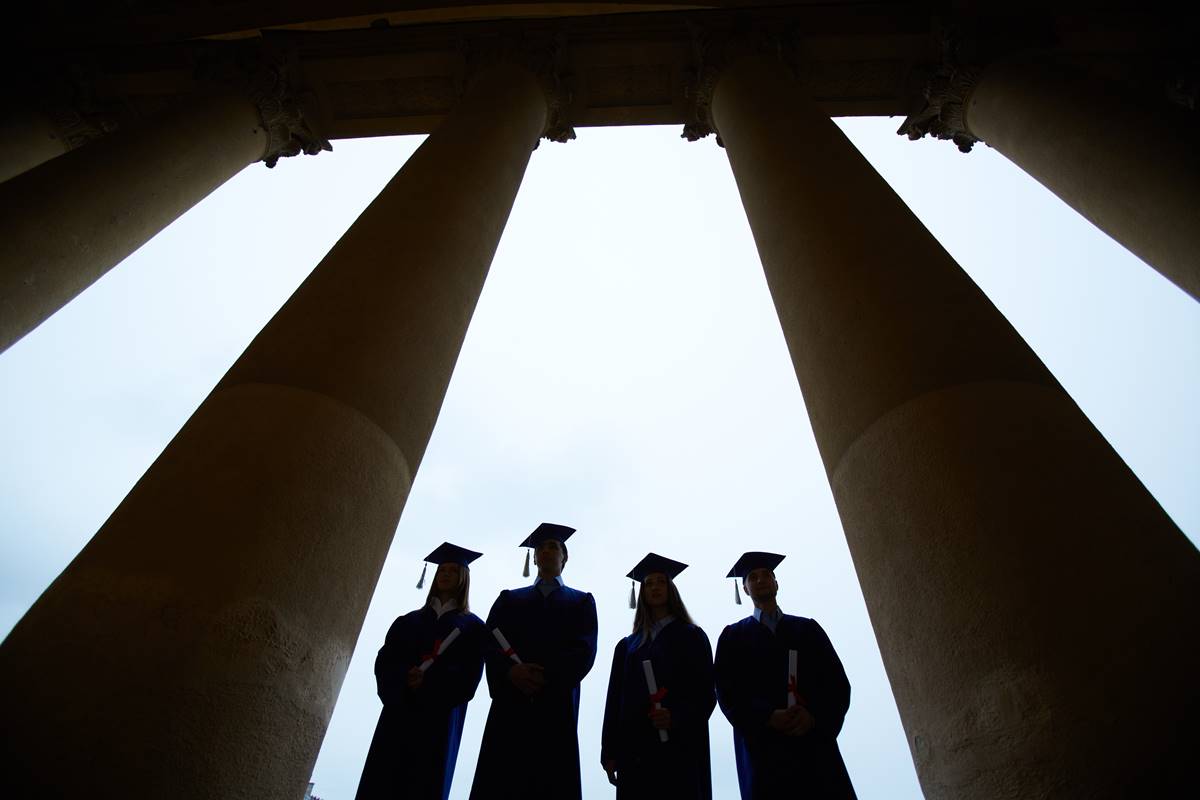 After rejecting several previous proposals over the past several years, the UCLA faculty has finally succumbed to politically correct pressure from above (Eugene Block, the Chancellor, and other administrators) and below ("progressive" students) and voted to impose a four-unit "diversity" course requirement on all undergraduates. Ironically, the felt necessity for this new course requirement reveals the hollowness of the ubiquitous claims for the effects of diversity on students and on campus culture in general.
By any measure of diversity — both reasonable ones emphasizing a variety of values and experiences and the one actually employed in higher education, limited to race, ethnicity, and increasingly sex and "gender expression" — UCLA is virtually (and virtuously) boiling over with diversity.  But, according to the militant course mandaters, the fact of diversity is not enough. It has failed to teach the right lessons. Those lessons must be affirmatively, vigorously, actually taught — especially to the students who need them most, those who would not voluntarily take an approved (more on that later) diversity-teaching class. "In order to maximize student preparedness for our global society," states the UCLA Diversity Initiative Committee's Proposed Diversity Requirement, "we must enhance student awareness, understanding, and acceptance or at least tolerance of difference through socializing experiences and through our pedagogy." [Emphasis added]
The idea that "we" — the faculty, probably the least diverse group in the country based on values, ideology, religion, etc. — should or even can inculcate "tolerance of difference" through classes (including STEM classes!) is risible. However, tolerance and appreciation of "difference" must be taught, the mandaters insist, because of another manifest failure of university "diversity" in practice — students are still overflowing with prejudice. Because of the failure of diversity's "socializing experiences" alone, one of the justifications for the new course requirement and one of its four goals stated in the Proposed Diversity Requirement is "to reduce prejudice on campus with regard to difference."
As Allyson Bach, a "Campus Celebrity" student leader of the pro-requirement effort, explained in a letter to the Daily Bruin, "Fostering student understanding of the histories and narratives of underrepresented communities at UCLA requires more from the university's curricula. If students are not encouraged in the classroom to further explore critical issues of a global society, then it unfortunately is not surprising that intolerance and bigotry exist on our campus."
By "encouraged" Ms. Bach of course means "required," and in a revealing example of progressive logic she goes on to argue that the fact that some students and alumni disagree with her proves that she's right. That "negativity" about the new requirement, she asserts, "demonstrate the flaws of our undergraduate education if students graduate UCLA with such viewpoints."
Her emphasis on requiring understanding of "underrepresented communities" indicates that the requirement's purpose is more political than pedagogical, an indication confirmed by an Expanded Synopsis's endorsement of pure attitude and behavior modification. It approvingly cites studies that claim a diversity course requirement has "a positive impact on an individual's racial and ethnic attitudes, pluralistic orientation, openness to diverse viewpoints, citizenship, critical consciousness, social agency, cognitive skills and tendencies, and moral development." This is "diversity" as pure didacticism.
Students who themselves are usually described as "diverse" are clearly thought to be less in need of this beneficial attitude and behavior modification than others. As the Proposed Diversity Requirement states, "Although the UCLA student body is highly heterogeneous, comprising individuals from varied backgrounds, characteristics, and cultures, many come from more homogenous environments and have little familiarity with those from other histories, traditions, and experiences."
There can be no doubt that the universe of the un-diverse in need of improved "racial and ethnic attitudes," a more "pluralistic orientation," more openness to "diverse viewpoints," a higher "critical consciousness," and even more active "social agency" is largely white. All but universally unacknowledged, however, is that whites at UCLA are not only not a majority; they are exactly as "underrepresented" as blacks. According to the most recent UCLA data, 4.4% of the freshmen admitted in 2014 are black, and according to the most recent census data blacks make up 6.6% of California's population. According to that same data, whites were 26% of admits, but whites, "not Hispanic or Latino," are 39% of California's population. Blacks and whites, in short, are equally "underrepresented": 4.4 is 67% of 6.6; 26 is 67% of 39. (Asians were 42.3% of admits and 14.1% of California's population.)
The mandaters, of course, rarely admit that their real goal is attitude and behavior modification of whites. The loftier justification, as the Proposed Diversity Requirement states in its first sentence, is the belief that "a modern university must provide its students with the ability to understand the perspectives of others whose views, backgrounds, and experiences may differ from their own." This rationale was repeated like a mantra. When he wasn't handing Hillary a $300,000 check for speaking, for example, UCLA Chancellor Gene Block said repeatedly, as quoted here, that "one of my longstanding priorities and demonstrates our strong commitment to expose undergraduates to views and backgrounds other than their own."
This "exposure to difference" rationale, however, if taken seriously, reveals the utter impossibility of implementing the requirement in a coherent manner. The proposal entails a new bureaucracy of apparatchiks — "an Undergraduate Council (UgC)-appointed Diversity Requirement Committee (DRC)" [described here and here] — to approve courses that satisfy the new requirement. But there are no corresponding rules regulating who may take which courses, i.e., limiting students to diversity credit for a course in which they in fact study those who are "different." (Except perhaps for whites, who many would like to see required to take the course on "Understanding Whiteness").
Unless and until UCLA creates a mechanism to bar diversity credit to blacks who take black history, Asian American women who take a course on Asian American women, gays who take an introduction to Lesbian, Gay, Bisexual, and Transgender Studies, etc. (examples taken from example courses listed in Appendix B here), the "exposure to difference" rationale will remain exposed as a sham.