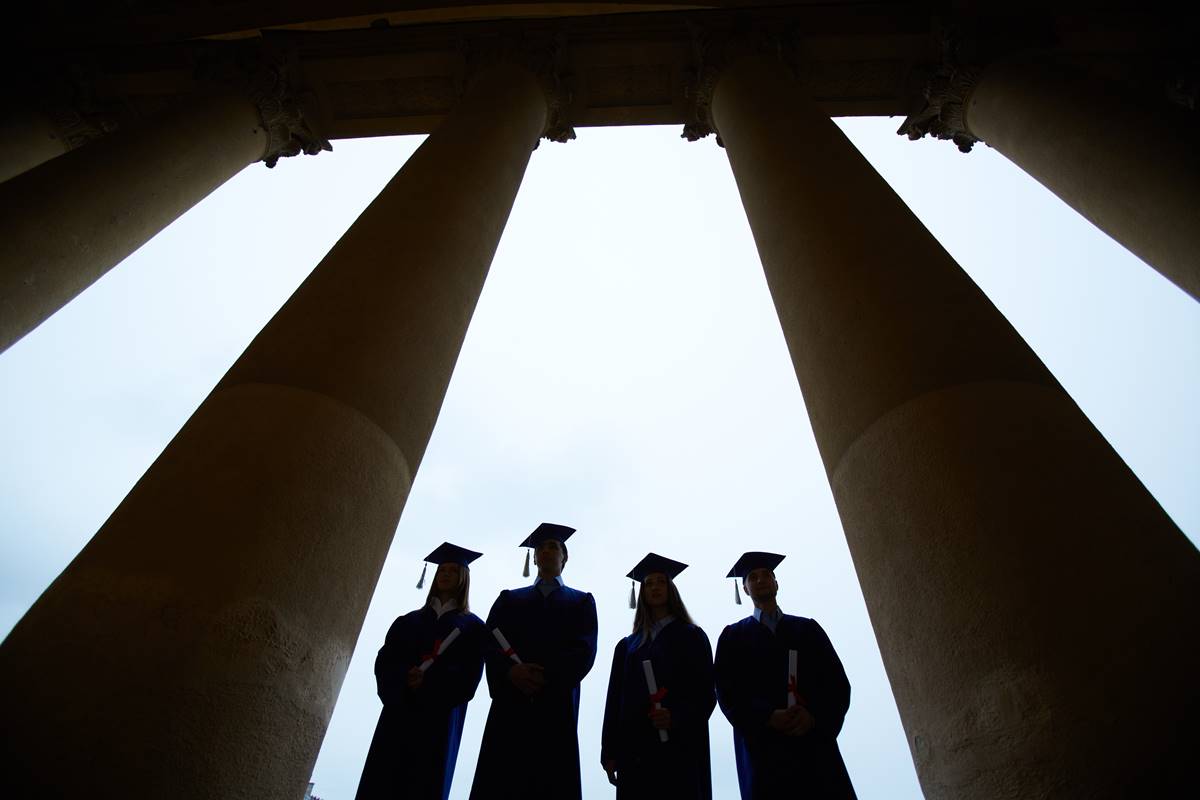 Amherst is being sued –and rightly so–in one of the most egregious of the many campus sex cases. In brief, this is what happened.
After heavy drinking, two Amherst students had sex.
The male involved was the boyfriend of the female's roommate. Her friends made nasty comments about her or abandoned her for cheating on her roommate.
Months later, joining a group of victim's rights advocates, the accusing student (AS) concluded that the drunken sexual encounter had been rape and brought charges.
In a  lightning-fast investigation,  Amherst  did not discover that AS had sent two  crucial text messages to fellow students: one admitting she had seduced the male in question, regretted it and worried that the male had been  too drunk to lie about it; the other inviting a second male to her room for sex immediately after the alleged rape.
In a kangaroo court hearing (no lawyer, no discovery no direct cross-examination), the male was found culpable and expelled.
Having learned about the exculpatory emails, Amherst refused to re-open the case, and blamed the accused male.
In a defiant response to a lawsuit filed by the accused student, Amherst claimed that the process worked as it should have in this case. Or if it didn't, it was the accuser's roommate's fault—he should have found out about the text messages and forwarded them before the investigator's investigation ended. Or if it wasn't the accuser's fault, it was the accused student's own fault for (in a hearing with no lawyer) not developing clever supplemental cross-examination questions about the text messages. But Amherst, according to Amherst, did everything right, according to both college policy and federal law, producing a hearing "conducted with fundamental fairness, in good faith."
Amherst: The Process Worked
Amherst's response comes in three levels. First, it suggests that the college did everything right: the investigation worked as it should, even though the investigator did almost all of her campus interviews in just one day; and the panel made the correct judgment, even as the college denied the accused student any right to meaningful cross-examination or legal representation. After all, AS claimed (more than a year after the fact) that at some point she had withdrawn consent, and the accused student was too drunk to recall the incident.
It's possible, as Reason's Robby Soave has noted, that despite this damning contextual evidence, AS's months-after-the-fact story about nonconsensual sex is correct. But in a case that relied solely on AS's credibility, in which AS denied to Amherst's investigator that she had relevant text messages, such material effectively destroys her claim—as Soave also, correctly, observed.
Desperately Defending the Accuser
In its filing, Amherst tries to rehabilitate AS in two ways. First, the college suggests that—even if they had been produced by the school—the text messages would have had "no bearing" on the case, since they were simply discussions about irrelevant aspects of AS's sex life. But the intercourse is almost certainly relevant (since AS misrepresented to the panel and the investigator why the male student came to her room), and the messages contain several items discussing her intercourse with the accused, not with the second male.
Second, Amherst portrays AS as courageously forthcoming, and therefore wholly credible. It denies that she changed any significant aspect of her story—though even the school's own investigator couldn't "say it was clear to me" when AS actually claimed that she withdrew consent. It's also true, the college's outside attorneys concede, that AS told the school's investigator that she didn't have relevant text messages about the incident. But that answer was truthful, according to Amherst, because AS could have understood that the investigator was only asking her "whether she had communicated or recorded in writing that the Incident had been 'non-consensual,' which she did not."
In other words, Amherst has implied that its investigator was only interested in obtaining from AS contemporaneous documentation that would confirm, rather than undermine, AS's story. And this is how the college's system was supposed to work? On this point, Amherst had two unpalatable options: (1) concede that AS lied to the investigator, and therefore is of dubious credibility, or (2) hint that its investigator wasn't interested in obtaining exculpatory information. I suppose, given those two options, and given the ideological climate at the college, the lawyers had little choice but to implicitly rebuke the investigator.
Amherst's Fallback Position: Blame Its Students
In a federal judiciary that includes such opponents of campus due process as Ronnie Abrams (Vassar case) and Jesse Furman (Columbia case), perhaps this argument might carry the day. But even Amherst seems doubtful. And so the school offers a second line of defense–to the extent the result was unjust and the school failed to consider exculpatory evidence, it was because Amherst students (either AS's roommate, or the accused student himself) failed to do their jobs.
On this point, Amherst begins with AS's roommate, the former girlfriend of the accused. (The roommate seems to me to have been badly treated by all parties in this case—including, now, Amherst.) While the college goes out of its way to defend the unreliable AS, its outside counsel choose to cast aspersions on the roommate—one of Amherst's own students—by suggesting that she wasn't entirely forthcoming about the existence of the text messages in her one and only interview with the investigator. Why? Because the roommate answered, "I don't think so" to the following question from the investigator: "Is there anything else I haven't asked you about that you think would be important for me to know?"
In other words: the roommate—a college student, not represented by counsel—was supposed to: (1) assume that AS hadn't turned over clearly relevant messages (and understand why they were relevant); (2) recognize that the text messages (for which she was neither a sender nor a recipient) represented "anything else" in the investigator's question; and (3) not wonder why this supposedly experienced investigator wouldn't simply ask about text messages. Moreover, if the investigator had taken a more professional route—that is, scheduling follow-up meetings with relevant witnesses rather than interviewing all the witnesses in the case in a one-day whirlwind through campus—she might have realized the importance of the text messages and asked about them in a follow-up interview with the roommate.
Nonetheless, AS made a mistake. As even Amherst admits that AS "did not provide text messages to Attorney Kurker [the investigator]," she referenced them indirectly in the hearing: "I texted a friend to come over to talk to me and spend the night." Amherst's attorneys now argue that this sentence of testimony, buried within a longer discussion of what AS did after the alleged attack, shows the accused student had all the chances he needed. Although he "had the opportunity to do so," Amherst's outside counsel maintains, "he never asked [AS] to identify 'the friend' whom [AS] texted."
In other words: the accused student—representing himself in a proceeding whose outcome would alter the rest of his life—was supposed to: (1) have had a clear enough understanding of the case to have recognized that AS made a key admission in her testimony; (2) have composed (in writing) a follow-up set of questions on the text messages as AS's testimony was occurring; and (3) have submitted these questions to the panel chair and hope that the chair (who wasn't required to do so) asked them of AS. And since the accused student failed at playing Perry Mason, Amherst now contends he's out of luck.
Amherst and Its Officials
While the accused student couldn't have a lawyer with him, he did have an Amherst-approved "advocate," Torin Moore, who had come to Amherst after obtaining a graduate degree in social justice education from UMass. What was Moore doing as AS made her potentially damning admission? Amherst doesn't even bother to defend his performance during the hearing. And what about the panelists? The college obliquely concedes their failures: AS "was not asked that question [about the text messages] by anyone else." Why were they disinterested in this relevant information? Amherst doesn't say.
Finally, a striking element of the original complaint was a realistic portrayal of the deeply unhealthy campus climate at Amherst on issues of due process—a task that the accused student's attorneys, Max Stern and Hillary Lehmann, accomplished by liberally quoting from Amherst officials' statements and documents. The Amherst filing ineffectively tries to rebut this portrayal by accusing Stern and Lehmann of producing a complaint that "mischaracterizes and selectively quotes out of context" Amherst materials. Yet in 39 pages, the college can't identify a single specific mischaracterization.