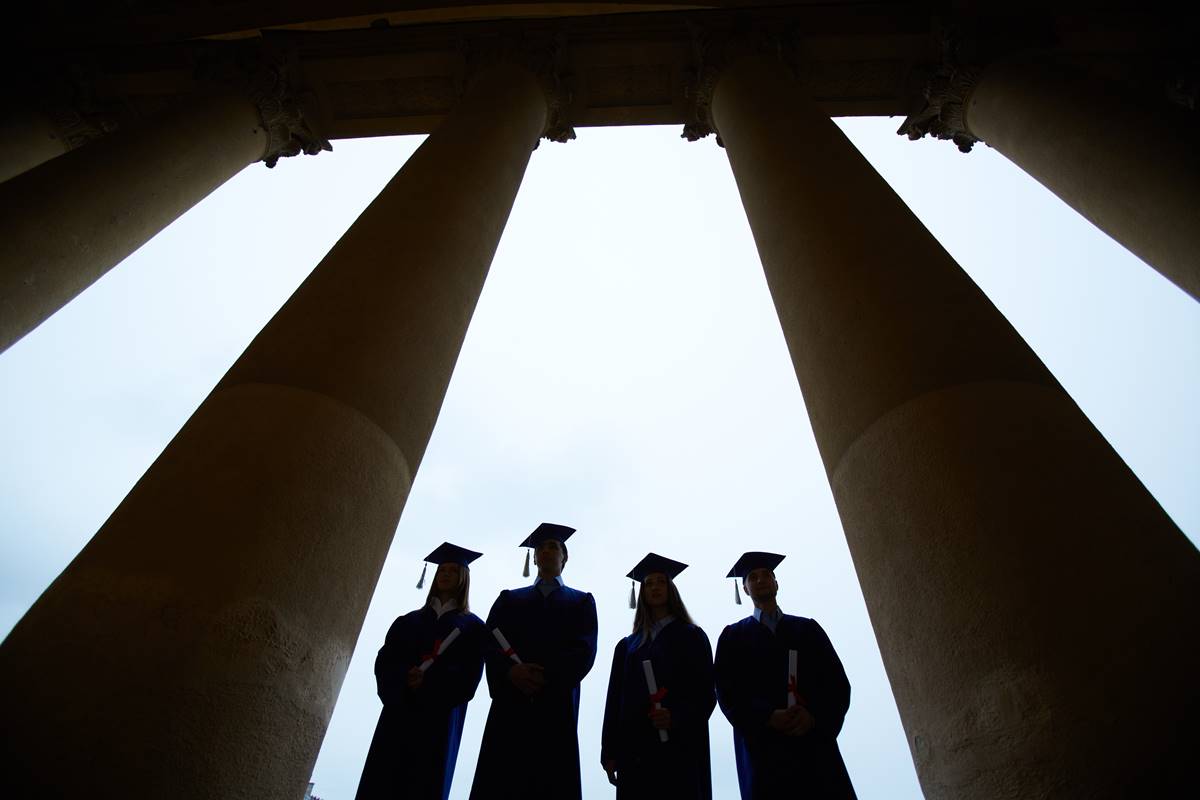 The best ranking of undergraduate institutions by their general education is ACTA's What Will They Learn? project. The evaluation looks at seven core subjects (composition, literature, foreign languages, U.S. government or history, economics, math, and science) and tallies whether schools require all students to show sufficient knowledge and proficiency in each one. The ACTA approach goes straight to the heart of learning, the content of the curriculum. Not the applicant size and selectivity, not diversity, not faculty research or Federal dollars, but only the courses students have to take in core subjects. ACTA has reviewed the requirements of 1,098 schools and scored each one on the standard A to F scale.
The degree to which higher education in America has abandoned the mission of liberal education may be measured by the number of schools that made ACTA's A List. Today, fully 43 percent of all grades given in college are A grades, a bizarre leap from the 15 percent rate in 1960. But ACTA gave only 22 schools its highest score, or really only 21 if we combine St. John's Annapolis with St. John's Santa Fe. That makes for a rate of less than 2 percent.
How are we to square this meager commitment to general education with the findings of Academically Adrift, the opinions employers have of the knowledge and skills of recent graduates, and the rising cost of tuition?
There is something else worth noticing in the A List, apart from its microscopic size. We have 21 schools. Three of them are military: West Point, Air Force Academy, and the Coast Guard Academy. Interestingly, the most represented state is Georgia, with Clark Atlanta, Morehouse, Kennesaw State, Georgia Southern, and University of Georgia. Most noteworthy of all is that ten schools, nearly half of the list, are religious colleges:
Bluefield College
Clark Atlanta University
Colorado Christian University
Gardner-Webb University
Pepperdine University
Regent University
Southwest Baptist University
Thomas Aquinas College
Thomas More College of Liberal Arts
University of Dallas
My secular colleagues at research universities might be surprised by this commitment to breadth at religious institutions. In the eyes of many, higher education means thinking your way out of parochial perspectives—and religion IS parochial. When Thomas Aquinas on its home page casts the goal of "A Liberating Education" as preparing youths "to live well the life of the free citizen and of the Christian," it can only strike secularists as a narrowing process, not a broadening one. Bluefield designs the curriculum as the creation of a "Christian academic community," a term the irreverent professors regard as oxymoronic. Academia and Christianity don't go together. Does Southwest Baptist have a vibrant queer theory collective?
But here we have evidence of the opposite, religious schools demanding more history, languages, and science than do their worldly competitors. The number of religious institutions on the list suggests another conclusion: that religious understanding is an opening, not a closure—indeed, that the secular departure from religious aims in the curriculum counts as a constraint, not a freedom.