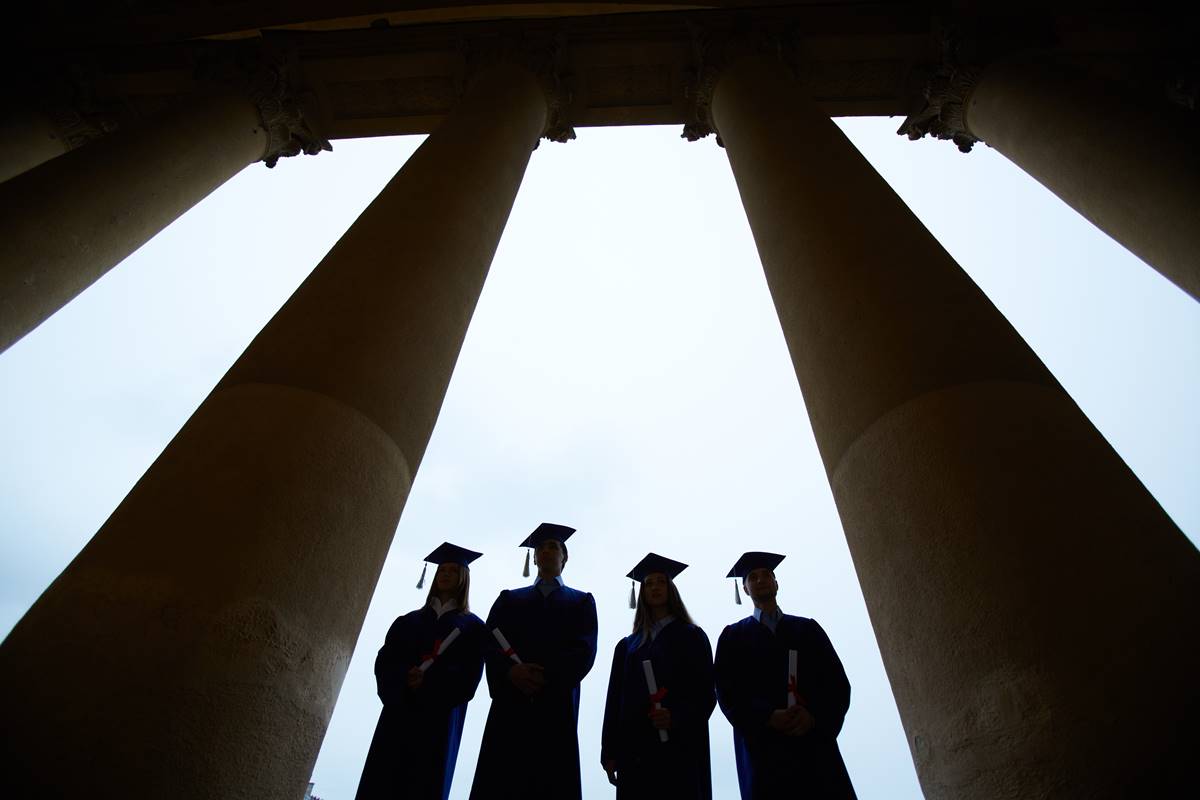 At a House oversight hearing last week, Representative Jared Polis (D-Colorado) seemed deeply troubled by two arguments raised by FIRE's Joseph Cohn: that trained police, rather than campus bureaucrats, are better equipped to investigate felony offenses; and that the current campus tribunals deny meaningful due process for students accused of sexual assault. In response, Polis asserted, "If there are 10 people who have been accused, and under a reasonable likelihood standard maybe one or two did it, it seems better to get rid of all 10 people. We're not talking about depriving them of life or liberty, we're talking about them being transferred to another university, for crying out loud."
The Colorado congressman has now retracted parts of that assertion, in an op-ed that raises more questions than it answers. Polis writes that he "misspoke" when he "went too far by implying that I support expelling innocent students from college campuses, which is something neither I nor other advocates of justice for survivors of sexual assault support." (Polis doesn't explain why, if that's the case, campus rape activists in the audience applauded his remarks.) But his chief justification for his policy shift appears to be tactical: He states that his "remarks have detracted from the substance of this debate." (In fact, the activists' applause provided a remarkable, if chilling, clarifying moment.)  Moreover, his op-ed leaves the impression that he simply spoke hastily or emotionally in a "back and forth exchange" the hearing, even though he reiterated his position afterwards in an e-mail conversation with Reason's Robby Soave. Did he misspeak (or, I suppose, "mis-write") to Soave, as well?
It appears, nonetheless, that Polis no longer believes that colleges should expel ten students accused of sexual assault if only one or two of them is guilty. But what about his other hearing statements?
Polis' retraction comes in a defiant op-ed in which he expresses strong opposition to the concept that police, rather than campus bureaucrats, should handle the investigations of campus sexual assault. This is, he writes, a "deeply dangerous idea that demonstrates a cursory and superficial understanding of the issue." (The congressman doesn't say if he believes that campus bureaucrats should handle other serious student-on-student felonies, such as attempted murder or felony assault.) He also defends the Obama administration's insistence that these campus hearings use the preponderance-of-evidence threshold.
In the hearing, Polis mused that colleges could use an even lower burden of proof—"reasonable likelihood," which he defined as 20 or 30 percent chance of guilt. Does he still believe this? His op-ed doesn't say.
In the hearing, Polis minimized the stakes for students accused of sexual assault. "For crying out loud," he chuckled sarcastically, the worst that could happen to a falsely accused student would be transferring to another institution. Does he still believe this? As Eugene Volokh pointed out, Polis' statement seemed either supremely cynical or flat-out misleading—since it would envision universities simply passing around actual rapists, or would involve Polis deliberately minimizing the difficulty of a transfer (not to mention subsequent employment opportunities).
Finally, Polis offers a new argument in his op-ed. "For those of us also concerned with the rights of the accused," he writes, "dragging their name through the newspaper as an accused rapist through a criminal justice process will haunt them forever, even if they are found not guilty." It's heartening to see that Polis has suddenly discovered a concern with the rights of the accused. He oozed contempt toward Cohn, the only witness at the hearing who focused on due process for accused students; indeed, he suggested at the hearing that due process was irrelevant, since the accused student couldn't be jailed by his college. (In his op-ed, he equates Cohn's position with that of "most people who don't know much about this issue"—an odd position for this newfound champion of rights of the accused to take.) In the event, Polis reiterated his belief that due process wasn't the appropriate framework to consider the issue in his post-hearing e-mail discussion with Soave. Does he now repudiate that, as well?
Yet Polis' only defense of the accused students' due process—that the rules of campus disciplinary matters will keep their names out of the newspaper—is nothing short of extraordinary. The secrecy of campus tribunals provides no protection for the accused student; indeed, the secretary undermines due process. The closed nature of campus tribunals means it's almost impossible for the media to discover (or the campus community to understand) that universities are branding students rapists after processes in which the accused student lacks meaningful representation from a lawyer, can't cross-examine his accuser, and often has no right (or ability) to exculpatory or impeaching evidence.
Indeed, if I could recommend only one reform of the campus disciplinary process, it would be making hearings open to the public, to expose the kangaroo courts for what they are. As Louis Brandeis maintained, sunlight is the best disinfectant. It appears as if Congressman Polis, on the other hand, prefers the darkness.