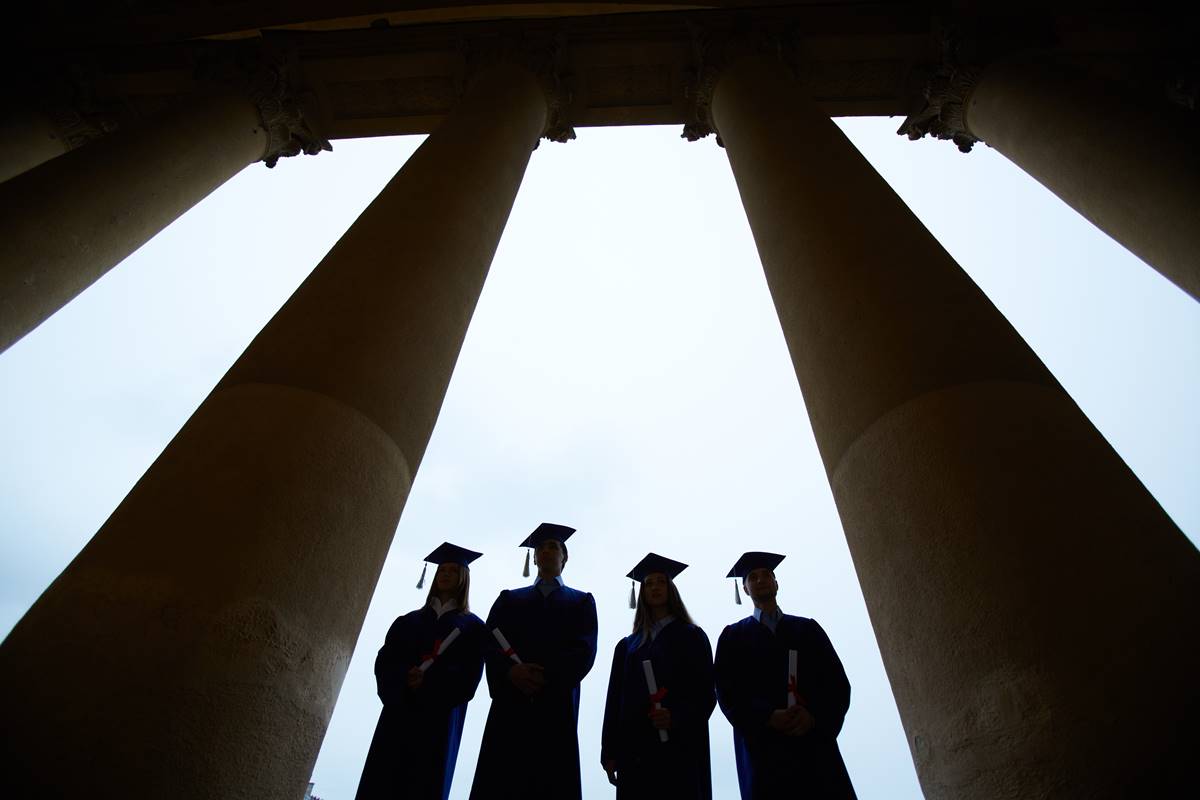 The College Fix published an interesting article, "Department of Education shredded for lawless overreach in Senate hearing." It was about Congress getting annoyed with the Education Department for illegally imposing mandates on colleges and schools out of thin air, without even going through rulemaking or the notice and comment required by the Administrative Procedure Act (APA). Examples include school bullying rules and counterproductive mandates for handling sexual harassment and assault claims.
As the College Fix notes, the Education Department's Office for Civil Rights, where I used to work, has dictated sweeping "changes in how colleges and universities handle sexual-assault allegations and investigations." The Education Department requires colleges to comply with an intricate and very burdensome set of rules (66 pages), beginning with a 2011 Dear Colleague Letter, even though that letter explicitly (and falsely) claimed it was not adding any requirements to applicable law.
As the College Fix observes, that letter "was issued without a notice-and-comment process, making OCR's guidance arguably unenforceable, yet the office has launched Title IX investigations against scores of schools for allegedly violating its unenforceable rules emanating from that letter. OCR's guidance overreach has been weighing on Sen. Lamar Alexander, R-Tennessee, chairman of the Senate committee that handles education, and President George H.W. Bush's education secretary, who said the letter circumvented 'the principles of transparency and accountability.'"
Since that letter, OCR has issued tons of additional "guidance" that schools must follow, some of it harmful to both victims and wrongfully accused people. That has triggered a vast expansion of university Title IX bureaucracies that were already growing. It has also held individual colleges liable for not complying with additional requirements made up after the fact in pending Title IX investigations.
For example, a recent settlement with the University of Virginia requires it to investigate even when the accused has already admitted guilt (even though that could needlessly force a victim to relive her trauma) and even in "cases in which students chose not to file a formal complaint" or even to pursue an "informal resolution process." Earlier, it faulted Michigan State for not investigating a false complaint fast enough, even though the complainant didn't want a college investigation at all, and it suggested the University might have to offer the false complainant academic "remedies" as a result.
Sen. Alexander also said the Education Department's Office for Civil Rights was making up rules out of thin air in its 2010 school "bullying" guidance, which was issued without any notice and comment, even though it triggered the APA's notice-and-comment requirement in imposing "significant" new obligations on schools. (The Education Department has attempted to federalize school bullying and define it in an overly broad way that violates freedom of speech, and has no basis in Title VI, Title IX, and the Rehabilitation Act, as I previously explained here and here.)
As Sen. Alexander noted, Congress had deliberately left this issue to be handled by state and local governments, not the federal Education Department, when it "purposely left out prescriptive rules in its recent education reauthorization bill" because "nobody" in Congress wanted the Education Department to act as a "'national school board' to set bullying policies for 100,000 schools." He asked Acting Assistant Secretary Amy McIntosh "where does the Department of Education get the authority even to issue a guidance or even a rule or regulation on bullying? . . . The United States Senate doesn't agree that the federal government ought to be telling the local school what its bullying policy ought to be."
The examples of bureaucrats making up rules out of thin air that Senator Alexander cited are just the tip of the iceberg. A recent report by College Presidents discusses how the Education Department is flooding schools with obscure, uncodified, but very costly rules, in violation of the Administrative Procedure Act. Most of the rules they cited had nothing to do with Title IX, bullying, or civil rights.
We discussed earlier how the government is misinterpreting and misapplying Title IX to attack free speech by incorrectly redefining protected speech as verbal "sexual harassment", in a way at odds with federal court rulings, in past commentaries you can find here and here. We also discussed how the government is misusing Title IX to erode the due process rights of people accused of sexual harassment or misconduct, in a way that violates the Administrative Procedure Act, here, here, and here.