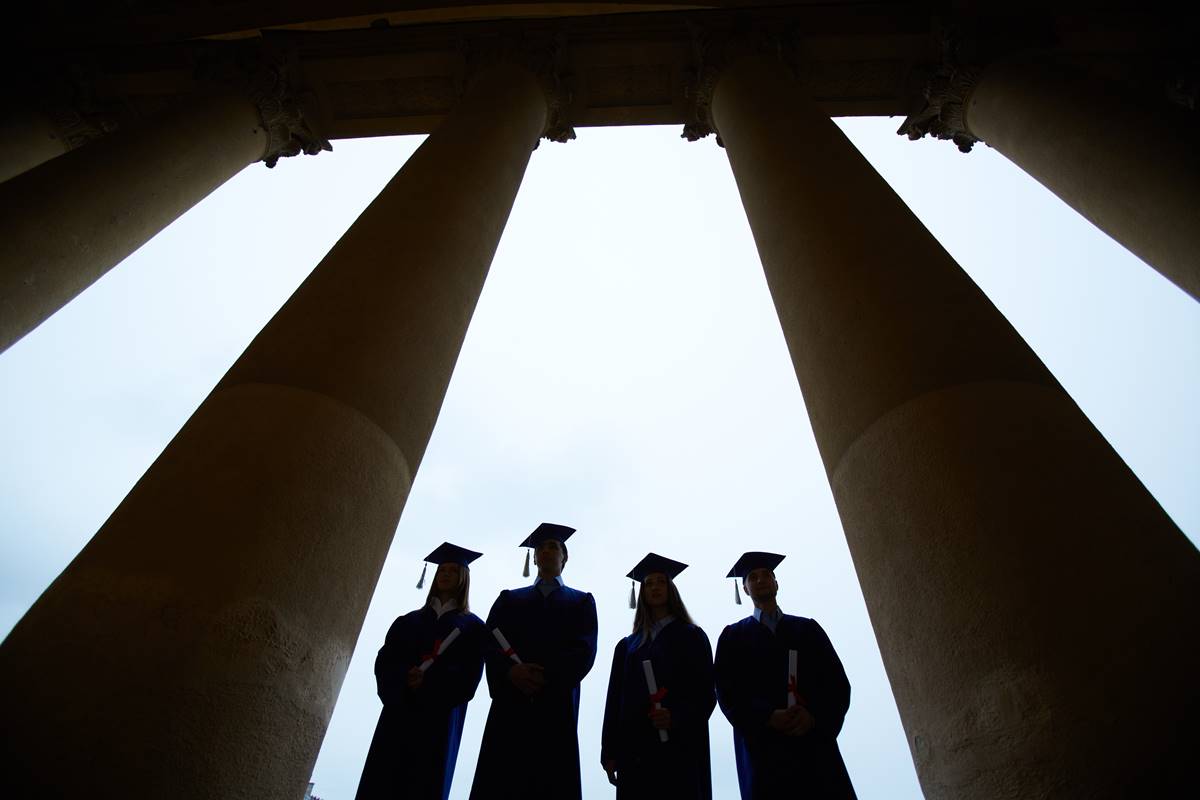 It's easy to mock the sheer silliness of postmodernism. But the pretensions of our present-day sophists, who traffic in knowingness as opposed to knowledge, have wormed their way off campus and into American life. No evidence, no logic is required to take a position on any issue since everything is merely about story telling backed by force. Previously accepted, if vigorously debated truths, give off the appearance of dissolution after being flooded by the rhetorical tides of postmodernism.
Indeed, the aim of the so-called progressives and postmodernists is not to pursue truth, as that was once understood in academia, but to pursue "social change" by – in the words of the self-reinvented Malcolm X– "any means necessary."
Now the postmodern narrative of perpetual white racism spreads into post-campus life.
Rachel Dolezal, a white woman passing as black, constructed a narrative in which she was the victim of racist harassment. But the incidents she described had merely been part of her imagined life. Sean King, one of the leaders of Black Lives Matter, similarly appears to be a white guy passing as black.
Like Dolezal, he claims to be the victim of an anti-black hate crime for which no evidence exists, and he recently accused a black police chief of being an "Uncle Tom." King, recently hired as a columnist by the New York Daily News, is adept at redefining words, so police brutality becomes a synonym for broken-windows policing.
A white Georgetown student, seeing himself victimized at gunpoint by an African-American, insisted that as someone endowed with white privilege, he deserved to be mugged. Chaya Babu, while taking part in a writers' workshop with recent college graduates was frightened not by an armed robber but "by his gun."  She saw herself as a victim of the police. For their part, the workshop group she says identified with the Black robber more than with the police, who "assault and kill black people with what looks like reckless abandon and impunity."
The narrative is its own evidence; no facts are provided or even suggested. In Babu's bizarre essay on the robbery, displaced African-Americans, uprooted from their neighborhoods by "the monster of gentrification," are forced to seek revenge. The story is imagined, since Babu is a newcomer and unaware that most of those neighborhoods were never black.
White self-loathing has now been incorporated into part of CUNY's makeup. Britta Wheeler, daughter of an academic who taught in Nebraska, defines herself as "a sociologist and a visual, life/art, performance artist." She seems to have internalized the resentment of her bohemian parents toward their Midwestern surroundings. Wheeler claims to be performing as a character named Belinda Powell, though from the videos she has posted on the internet, it's hard to tell where Wheeler ends and Powell begins.
Professor Wheeler has performed as a "squanderer" in Times Square, an area populated by comic-book characters cadging money from tourists who like to have a photo taken with Spiderman, Superman, Batman or one of desnudas, naked buxom Latino women with bras and panties painted on. In that setting it's hard to imagine that anyone who saw her "performance" regarded it as a parody, since like postmodernism it's hard to spoof what's already a take-off.
Perhaps that why Wheeler who teaches ethnography at CUNY's Stella and Charles Guttmann Community College, which was created thanks to a donation from a wealthy white family, has turned to performing her song of ritual self-abnegation, "I'm White and That's not Right" for an appreciative – virtually all white– audience that had been asked to sing along.
Wheeler/Powell comes out in all white dress that appears too small for her, holding a ukulele and first offers the onlookers gluten-free cupcakes that she has personally baked and announces cloyingly, "I made my dress too." She sings:
 I know it ain't right but I'm white
White privilege is a matter of fact
Don't expect much from me cause I'm free of respectability
I'm ashamed of how some people act
I'm trying to change that
Her "performance" was greeted with cheers and whoops. Wheeler/Powell has also posted online photos of herself posing as a suburban blonde having her nails done in a lounge chair– all in the name of academic advancement.  Among her academic achievements is a short video entitled, "Gonna Change the World One Smile at a Time."
In the postmodern academy, performance often refers not to academic achievement but rather to acting out the gestures of white penance.
In On the Genealogy of Morals, Nietzsche, much beloved by postmodernists, anticipated their folly. Referring to "the men of resentment," he wrote:
 "When would they achieve the ultimate, subtlest, most sublime triumph of revenge? Undoubtedly if they succeeded in poisoning the consciences of the fortunate with their own misery, with all misery, so that one day the fortunate began to be ashamed of their good fortune and perhaps said one to another: 'it is disgraceful to be fortunate: there is too much misery!' But no greater or more calamitous misunderstanding is possible than for the happy, well-constituted, powerful in soul and body, to begin to doubt their right to happiness in this fashion."
Based on Babu and Wheeler, resentful post-modernists "ashamed of their good fortune" are eager to act out doubts about "their right to happiness."