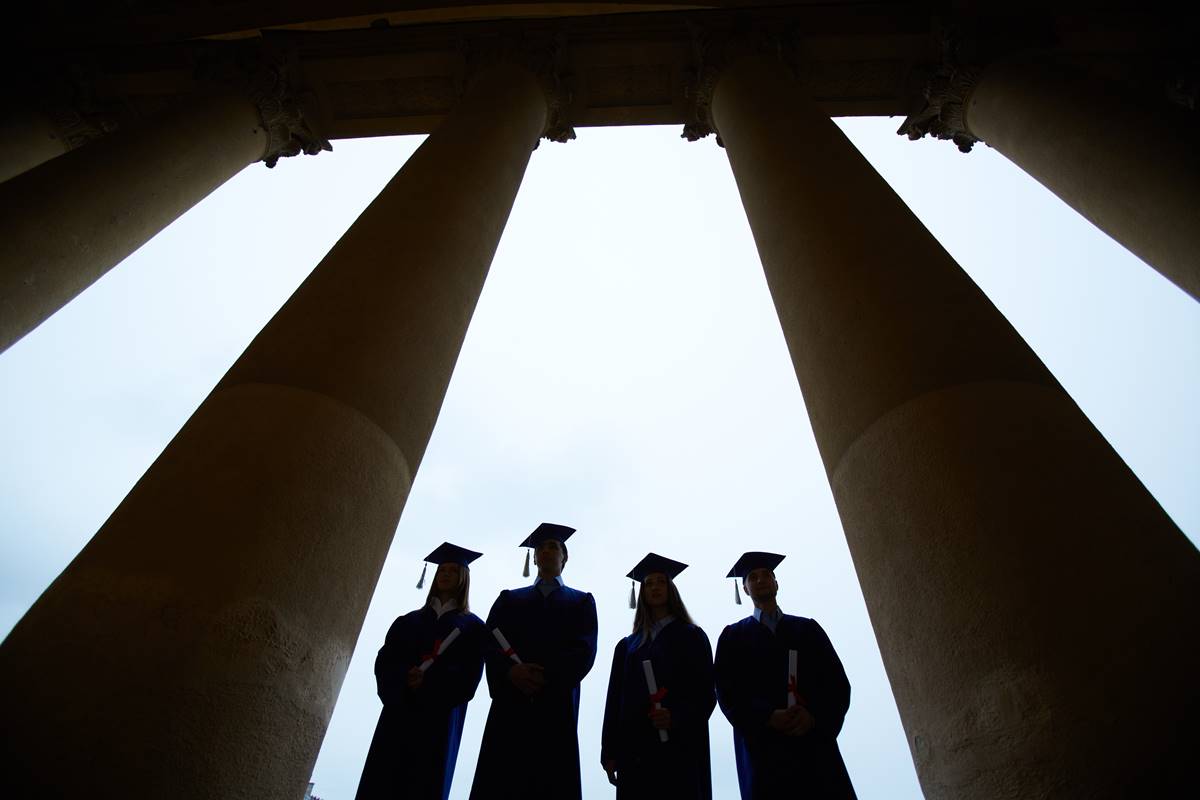 Befitting its vision as one of the nation's great universities, Duke declares that it grants tenure only to the best. Tenure at Duke, according to the university's official policy, "should be reserved for those who have clearly demonstrated through their performance as scholars and teachers that their work has been widely perceived among their peers as outstanding," with "good teaching and university service" expected but not in and of themselves sufficient.
Duke lists no other criteria for tenure. Until now.
Last week, the anti-campus free speech movement migrated from Yale, Missouri, and Amherst to Duke. This is, of course, a university with a record of indifference to student civil liberties: in the lacrosse case, dozens of faculty members unequivocally declared that something "happened" to false accuser Crystal Mangum; and after the collapse of this case to which they had attached their public reputations, dozens signed a statement affirming they'd never apologize. (They didn't; instead, Duke spent millions in settlements and legal fees to, in part, shield the faculty from liability.)
In response to Yale/Missouri/Amherst-like student protests, Duke President Richard Brodhead joined, at a campus forum, the new dean of Trinity College of Arts and Sciences at Duke University, Valerie Ashby. (Ashby started at Duke this past July.) Brodhead, to his credit, openly opposed censorship, and cautioned that suppressing speech could eventually justify the silencing of the student protesters. At the same time, he neutralized this commitment by suggesting that Duke could institute a policy addressing "hate speech" (whose parameters remained undefined) modeled on the school's due process-unfriendly sexual assault policy.
In the event, Brodhead didn't have the last word on this issue. After he made his statement against censorship, Dean Ashby jumped in. She revealed a previously non-public university policy, announcing that untenured faculty is subjected to continuous evaluation for a university-approved level of tolerance. A video of Ashby's remarks is here. Her key line: "You can't be a great scholar and be intolerant. You have to go." Chillingly, the assembled audience then burst into applause.
Nothing in Duke's written tenure policy suggests that a "great" scholar's failing to fulfill a definition of "tolerance" offered by Brodhead and Ashby constitutes grounds for denying tenure. Indeed, Ashby's emotional concluding line—"you have to go"—suggests that the dean considers it possible to immediately dismiss those untenured professors who fail her tolerance test.
The academy's recent debates about "tolerance" revolve around questions of race and gender. While Duke has now made clear that the "intolerant" can be fired, in her public statement, Ashby provided no clarity as to what specific views constitute dismissible offenses. For instance, would a junior professor who publicly opposed racial preferences be deemed "intolerant," especially given Brodhead's earlier criticism of tenured Duke professors whose research raised questions about the effects of racial preferences? Would a junior professor who urged the university to change course and provide due process to students accused of sexual assault be deemed "intolerant," and thus worthy of dismissal under the new standards? If the Ashby principles had existed during the lacrosse case, could they have been used to terminate untenured Duke professors who criticized the Group of 88?
I asked two Duke spokespersons whether this new tenure evaluation policy had been provided in written form to untenured faculty; neither spokesperson replied. (Duke's website contains no indication of a written policy, and Ashby defined the new standard only as "this is what's tolerable here, this is what's not," without providing any degree of specificity.) At the very least, then since Duke's new "tolerance" criterion remains appears to be wholly arbitrary, any junior professor who wants to stay employed needs to self-censor.
To date, Duke seems to be the only elite university that has abandoned all pretense that excellent scholarship, teaching, and service is sufficient for tenure, and held instead that these accomplishments can be trumped by a "tolerance" test imposed by the senior administration. Will other universities follow course?