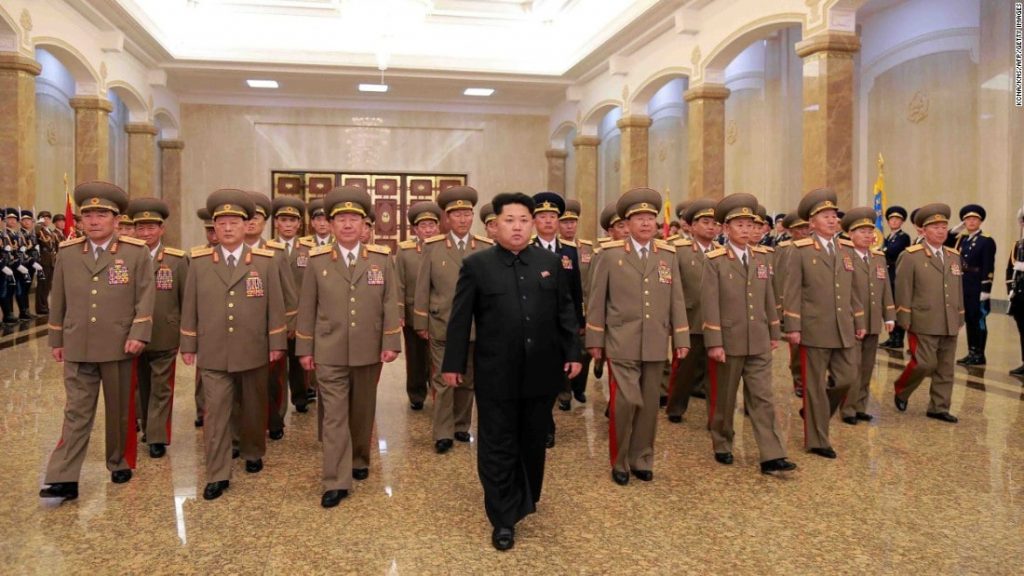 Perhaps it's time for universities to institute a course in logic as a basic requirement for all students. Then we might encounter more rational and thoughtful protests taking place all over the country, instead of the spectacle of students demanding that professors and administrators be fired for using words or voicing opinions disapproved by minority students (or those who speak for them).But even in this climate, a particularly egregious case occurred recently, whose ramifications continue to unfold.
Don't Mention the Slur
At the University of Kansas, on November 12, during a discussion of race in a graduate course in communications, Professor Andrea Quenette dared to the use the word "nigger" as an example of the sort of slur she had never seen on campus. Outraged students objected in a lengthy and detailed letter charging that Dr. Quenette's deployment of racially violent rhetoric not only creates a non-inclusive environment in opposition to one of the University of Kansas' core tenets, but actively destroys the very possibility of realizing those values and goals.
The professor had compounded her offense of disagreeing with the students' claims of systemic racism by arguing that the low retention and graduation rates of Black students were due to, among other things, "academic performance," not to constant threats to their physical safety.  The students cited these views as part of an "unsafe learning space and hostile work environment."   Anticipating rejoinders, the twelve students made their views abundantly clear:
"The response that more dialogue is needed to resolve this problem is insufficient to redress our claim that the space of dialogue is coded through terror and hostility. The belief that democratic deliberation is neutral is wrong and dangerous."
In a desperate attempt to stretch limitations to the First Amendment, they also argued that, "…by imbuing racist language, remarks, and viewpoints into the pedagogy her students were meant to replicate, Dr. Quenette was training us to perpetrate acts and ideas violating the policies of the university. Therefore, her speech is not protected by the First Amendment and employer discipline for her remarks is not only legal, but necessary based on her breach of contract."
At the next class, the students demanded that Professor Quenette read aloud their letter calling for her termination. And when she refused, citing potential legal implications for herself, they walked out of her class. Several then filed charges against her, which the university dignified by investigating. Meanwhile, each day brings new charges against any and all, which the frightened administration seems eager to placate. As for the professor, she is on paid leave.
Placed on Leave, but Why?
Not one to mince words, Harvey Silverglate, civil liberties attorney and co-founder of FIRE, the Foundation for Individual Rights in Education, which has for more than fifteen years battled speech codes, obligatory diversity training, and other violations of First Amendment rights on campus, says, "[This case is] breath-taking as evidence that North Korea has arrived in academia, where students feel empowered to coerce a professor into reading a statement that the students drafted for her. (And for years, when, in my speeches and lectures, I've compared the campuses to 'North Korean re-education camps,' people said I was exaggerating and over-reaching! Turns out I was just a few years ahead of reality.)"
But the university itself evidently sees no such problem, as Provost Jeffrey Vitter's letter of November 17th to the campus community makes clear.  Here he lays out the university's commitments to end racism on campus and improve diversity – as if until this year no one had ever brought the matter up.  As at other universities, the mere voicing of charges is taken as evidence, which few (least of all administrators) dare question.
The blithe conflation of meliorism and indoctrination can readily be discerned in the Provost's preview of an "action plan" that the university will unfold in January:
"The action plan will target retention and graduation rates of students, in addition to mandatory education, through facilitated sessions, on inclusion and belonging for all students, faculty, staff, and administrators and a plan for accountability."
Helping with all this work are, of course, the many administrators – found at virtually all colleges these days – charged with overseeing diversity, inclusion, and multiculturalism.
But most telling is the tone of anxiety, the evident desire to make it clear that such well-meaning and apologetic administrators should certainly not be included in students' ire. Yet, ironically, by implication the Provost paints a portrait of  a university mired in a time warp where racism runs rampant and every one of the extraordinary gains made over the past 50-some years has somehow evaporated. He writes:
"I also am impressed by the KU faculty members who make it clear that racism and other forms of discrimination have no place in their classrooms and offices. As Chancellor Gray-Little mentioned in her message on Friday, change will happen not from the top down, but from within and with participation from across the institution. We must and will work together to make inclusion and respect for others a priority for everyone. As my time at KU comes to a close, I want to make sure everyone knows these issues will continue to command our attention. . . ."
One could hardly ask for a better obeisance to the current climate than the Provost's concluding words:
"We can, and should, proudly proclaim, 'Black Lives Matter.' It is the first of many steps we will take together. KU must be a place where people are recognized and celebrated for their curiosity, intellectual gifts, cultural insights, and artistic talents. And as Jayhawks, we must acknowledge that how people identify themselves adds to the richness of what they have to offer."
Then, for an even more chilling look at what passes for education these days, the Provost reminds his readers of an important annual program called the Tunnel of Oppression, provided by The Office of Multicultural Affairs, for which faculty are urged to offer students extra credit:
The Tunnel of Oppression is a tour that will engage students in an immersive experience of scenes where participants will experience, firsthand, different forms of oppression through interactive acting, viewing monologues, and multimedia. Participants directly experience the following scenes of oppression: ability, class, body image, immigration, homophobia, genocide, relationship violence, and race.
But not even this is something students can be expected to absorb on their own, for the information about the event also tells us, "At the completion of the Tunnel experience participants will go through an active processing session where they will discuss the experience and learn how they can rethink their role in creating positive social change."
Evidently, a college education is no longer in and of itself a source of "positive social change," left to the discretion of each student to interpret and enact, nor does it occur to campus vigilantes that someday they, too, may need the protections afforded by the First Amendment. If, that is, they ever find themselves on the wrong side of the reigning orthodoxies. But if the University of Kansas is such a distressingly racist place today, the Tunnel, which has been in existence for a few days each year since 2001, seems to be an abysmal failure. Perhaps offering extra credit for visiting it is not enough and we should insist that doing so be part of the mandatory training of incoming students. Anything less may be a betrayal of what higher education is supposed to be about!