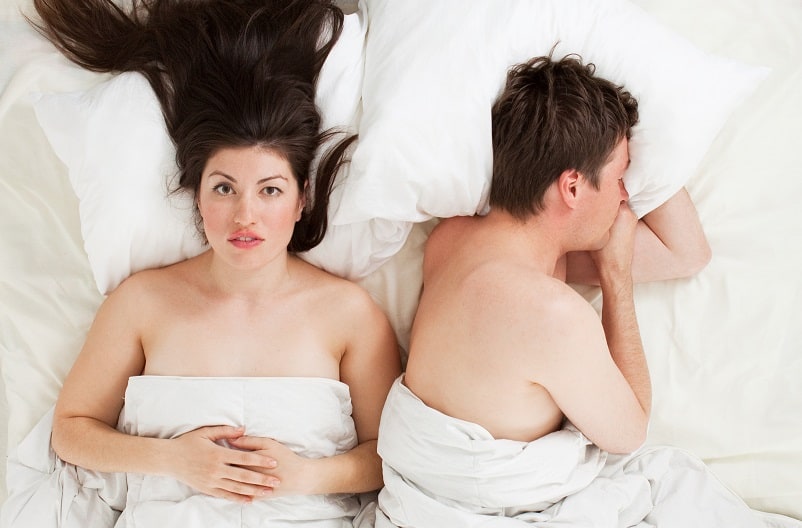 This past weekend, Fox News ran a special report about how colleges and universities across the country are handling sexual assault. The documentary (in which I appeared) ran counter to the prevailing narrative that schools are hotbeds of sexual assault where accusers aren't taken seriously.
The report, hosted by Martha MacCallum, follows the stories of three men accused of sexual assault and the way they were branded as rapists despite evidence to the contrary in a culture that says we should believe all accusations regardless of merit.
"We've long heard that government is best kept out of the bedroom, but as it turns out, in colleges across the nation, government is insisting that it be referee in life's most intimate moments," MacCallum says at the beginning of the report. "
Case One—uh-oh, a Piece of Gum. MacCallum detailed the story of an accused student at Occidental College, whose face was hidden on camera and who was referred to as John Doe. John Doe and his accuser, referred to as Jane Doe, had both been drinking. They were separated at one point but exchanged phone numbers and began texting. John invited Jane back to his dorm and she found her way back, but not before vomiting in a hallway.
She returned to John's dorm and the two had sex. The next day, they discussed the situation for several hours and decided to just be friends. Jane would eventually speak about her misgivings over the evening to the school's sexual assault advocate, who appears to have convinced her she had been raped. Jane filed a report with police, who determined that both students were drunk but neither was raped. Jane then went to administrators at Occidental, who initially agreed with the police.
Related: U. of Michigan Screws Up in 'Rape' Case
Occidental would then review the case and reverse its position without any new evidence. Suddenly, John was found responsible for sexual assault and expelled. One of the major pieces of "evidence" used to determine his guilt was the claim that he had given Jane a piece of gum when she went back to his room.
"Because I had given her a piece of gum I somehow should have known she was – 'incapacitated' was the word [Occidental] used," John told Fox News. "I don't even remember giving her a piece of gum."
Asking for gum prior to an intimate situation is commonplace. Using that as evidence that John should have known she was too drunk (and not merely concerned she had bad breath, say, from eating a garlicky dinner) would turn a lot of consensual encounters into sexual assault.
The documentary also discusses how we got to the point where college administrators are adjudicating felony sexual assault. It all started with a letter from the Department of Education's Office for Civil Rights. That letter was not subject to congressional approval or a proper review, yet it placed financial burdens on colleges to devote time and resources to creating pseudo-courts.
MacCallum talked to Russlyn Ali, the woman who wrote the "Dear Colleague" letter, and asked her if it was just a guidance document or whether it had "teeth." Ali contradicted herself from one sentence to the next.
Related: The Odd Sexual Accounting at Yale
"If colleges and universities don't comply with the nation's civil rights law, their federal funding can be withheld," Ali said. "The guidance though, was exactly, Martha, as you indicated, it was guidance."
But the letter altered the civil rights law to force colleges to adjudicate these crimes or risk losing federal funding. Ali can't have it both ways.
Case 2—Columbia's Mattress Girl. The report also walked through two other cases of accused students — Paul Nungesser of Columbia University and Corey Mock of the University of Tennessee-Chattanooga.
Nungesser was accused by Emma Sulkowicz, who became famous after dragging her mattress around campus in protest of the school not expelling Nungesser. Columbia found him "not responsible" for brutally raping her. Her friends also tried to accuse him of various sexual misconducts (an ex-girlfriend said he pressured her into sex during their relationship, another woman said he kissed her at a party without her consent and a man said Nungesser tried to grope him one night). He was found not responsible for the claim from his ex-girlfriend and the male student. He was found responsible for the nonconsensual kiss but that decision was overtur\ed on appeal.
Related: Did Mattress Girl Lie?
Police also questioned him about Sulkowicz's claims but didn't pursue an investigation.
MacCallum spoke to Sen. Kirsten Gillibrand, D-N.Y., who has been one of the leading advocates for campus sexual assault policies. MacCallum asked Gillibrand what she thought of the multiple investigations into Sulkowicz's claims and the multiple findings that he was not responsible.
"I believe Emma," Gillibrand said.
That's a frightening thought. Nungesser produced Facebook messages showing Sulkowicz continued to talk to him — at times even lovingly — after he allegedly raped her. This was not a woman who was indebted to him as a wife or girlfriend. The two weren't hanging out regularly after that, as Nungesser had moved on. A few months after the encounter, Nungesser sent Sulkowicz a birthday greeting. Sulkowicz replied the next morning: "I love you Paul."
Yet months later, she was accusing him of rape and gained international fame for doing so. Meanwhile, Nungesser — innocent from multiple investigations — would be branded a rapist and subjected to death threats and isolated on campus.
Nungesser is suing Columbia for its complicity in Sulkowicz's art project, which was set up to intimidate her fellow classmate.
Related: Amherst: No Pretense of Fairness
Case 3—A Tennessee Judge Appalled. The final story detailed by MacCallum involved Corey Mock. He was expelled after a sexual encounter with a fellow student, but a judge overturned the college's decision because the burden of proof was unfairly placed on Mock. Mock was found responsible by his college in part because he couldn't provide evidence that he had obtained consent. Essentially he was forced to prove an assault didn't occur rather than having his accuser, Molly Morris, prove the assault did occur.
A female state judge found the university "improperly shifted the burden of proof and imposed an untenable standard upon Mr. Mock to disprove the accusation."
Despite this victory, Mock will forever live with the accusation. Despite being found repeatedly not responsible, Nungesser continues to be branded a rapist. And despite text messages suggesting consensual sex, John Doe was still expelled and still struggling to get past the accusation.
MacCallum said the federal government and colleges are treating due process rights as "a pesky nuisance," and suggested we make absolutely sure we understand the problem we're trying to solve.
Related: Ten Campus Rapes, or Were They?  
She reminded viewers that women can misremember, misinterpret, lie, seek revenge and feel regretful — "not because they're women, but because they're human beings."
"Most of us have sisters or daughters, and we want to make sure they're safe, but we also have brothers and we have sons," MacCallum said. "Advocates say: 'We've got to think of the victim. We've got to do more for the victim.' And they are absolutely right. We do have to think of the victim. That's why in every case the first question should always be: Who is the victim?"
Because with every accusation, there is a victim. It might be the accuser, but it might be the falsely accused. It could be both students, who each made a poor decision. Colleges are currently — at the direction of the federal government — implementing procedures that make false accusations far more likely and more acceptable. Accusers are to be "believed" or else the school will face a federal investigation. Couple that with policies stating no accuser can be punished for coming forward, and schools are creating a recipe for abuse.The truth, above all else, should be the desired result in such cases. Sadly, colleges have every incentive right now to ignore the truth and find accused students responsible in the name of politics.
Reprinted with permission from the Washington Examiner.