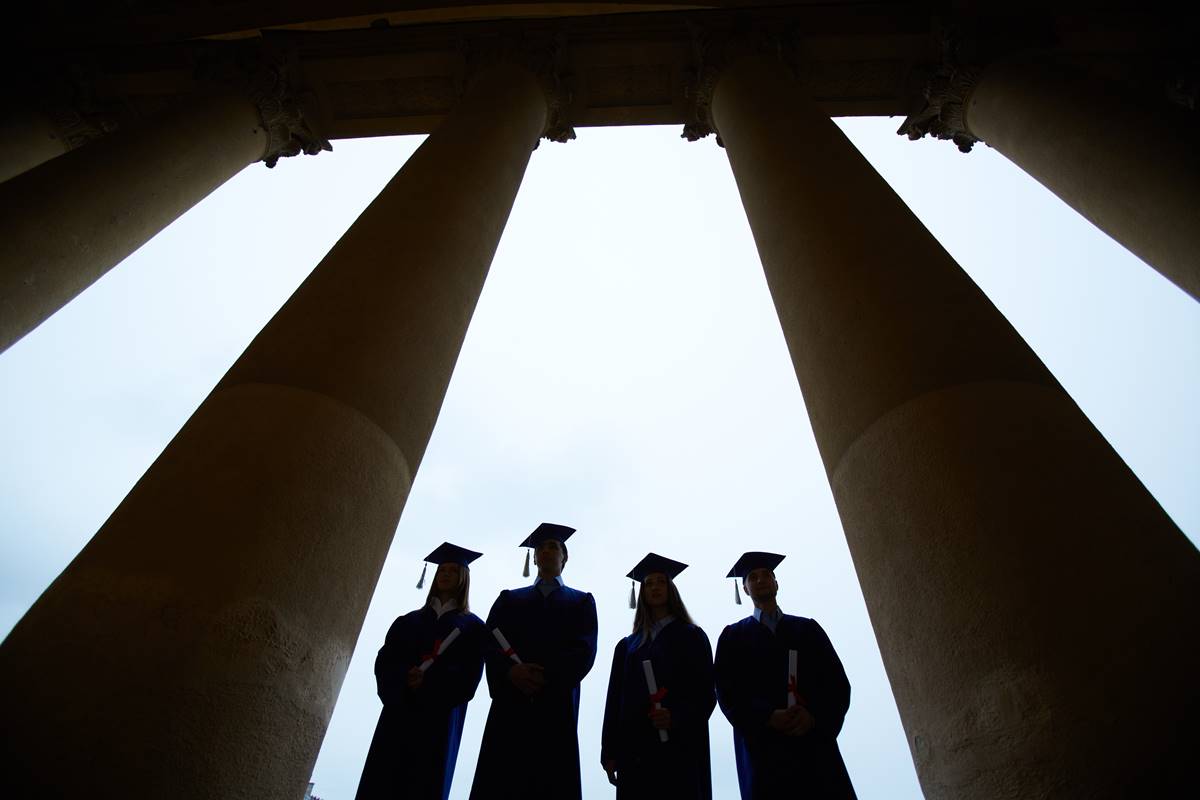 The Chronicle of Higher Education reports that "Fulbright Seeks More Diverse Pool of Scholars and Students." What it doesn't report is why.
Fulbright, of course, does not really want a more diverse "pool." What it wants is more minorities (presumably not including Asians) actually awarded grants. But the only reason given for its efforts to select more minorities is that awarding more Fulbrights to minorities … is good for the minorities who receive them.
"We want to send the message to all students and scholars that Fulbright encourages your interest, and that we're committed to promoting diversity in the program for the long term," Mala Adiga, the department's deputy assistant secretary for academic programs, said in a statement to The Chronicle. "We believe that individuals from a wide range of backgrounds, who have the talent and commitment to succeed, should have an opportunity to expand their knowledge of the world as Fulbrighters."
Of course they should, and no one can doubt that having the U.S. Department of State's Bureau of Educational and Cultural Affairs, which administers the Fulbright program, provide an all expense-paid sojourn overseas is no doubt nice for the recipients.
Moreover, one can understand the concerns of Kimberly Jackson, an associate professor of chemistry and biochemistry at Spelman College, who received "one of the U.S. government's prestigious Fulbright research awards." Professor Jackson, who is black, The Chronicle tells us,
wanted to make sure that she and her three children would have a positive experience. But during a Fulbright mixer before her departure, she says, she didn't find a fellow Fulbright scholar who "looked like her," and she didn't meet anyone who could relate to her concerns.
What The Chronicle does not tell us, however, is exactly why the U.S. Department of State should make (or even be allowed to make) special efforts to ensure that some applicants, based on their race or ethnicity, "have an opportunity to expand their knowledge of the world."
Diversity-justified special efforts to increase the numbers of minorities, in short, presumably require more than providing Professor Jackson and other African Americans with the pleasure of finding more people at Fulbright mixers who "looked like her" and could relate to her concerns. Insofar as "diversity" justifies preferential treatment based on race, for example, it is because whites (and presumably Asians) need to be exposed to people who are "different" from themselves.
To whom are those given Fulbright grants supposed to provide "diversity," especially since Prof. Jeanne Maddox Toungara, a historian at Howard who received a Fulbright to study in West Africa, observed, officials from other countries that help fund the Fulbright program "may not be as committed to 'multicultural representation'" as the United States.
Indeed, minority "representation" seems to be the Fulbright program's overriding concern. According to The Chronicle,
In the student program, the number of black grantees rose from 33 in 2005-6, or less than 3 percent, to 99 in 2015-16, or 5.2 percent of the almost 1,900 grantees. But the program's student participants remained mostly white, at nearly 63 percent, and black and Latino students remain underrepresented in the program, compared with their share of the U.S. undergraduate population.
In the scholar program, 66.4 percent of the 768 award winners in 2015-16 were white. The percentage of black and Latino recipients, at 7 percent and almost 6 percent, respectively, roughly matches the representation of those groups as faculty members at American colleges, according to data from the U.S. Education Department.
What those numbers conspicuously fail to reveal, however, is what percentage of white, black, and Hispanic applicants were accepted.
More important, in the absence of any compelling rationale for increasing the "diversity" of those awarded Fulbright grants, this fixation on representation appears to be a perfect example of the "diversity for its own sake" that has been rejected time and again by the Supreme Court.
Perhaps it is time to stop what Justice Thomas has declared, quoting Grutter, quoting Bakke, is a "nonstarter." ("Attaining diversity for its own sake is a nonstarter. As even Grutter recognized, the pursuit of diversity as an end is nothing more than impermissible 'racial balancing.'")