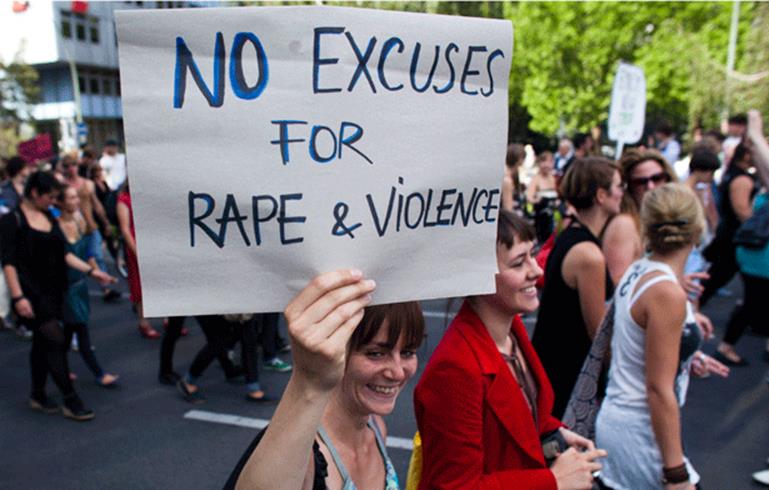 Yale is the only university that regularly issues reports on its handling of sexual assault complaints, the result of a 2012 resolution agreement with the Office for Civil Rights (OCR). The university is also unusual in reporting so many sexual complaints, the result of its peculiar decision to broaden the campus definition of "sexual assault" beyond all recognition.
The newest of these reports, issued as always by Deputy Provost Stephanie Spangler, has now appeared. And, as always, Spangler notes that Yale has chosen to redefine "sexual assault," attributing to the term "broad ranges of behavior" that neither the criminal law nor common cultural understanding would define as sexual assault. Yale has never offered a convincing explanation for why it pursued this course, but the strategy does inflate the numbers, thereby helping to feed the current moral panic on campus.
The Odd Sexual Accounting at Yale
Previous reports have revealed such items as:
The number of sexual assault allegations for the second half of 2015 was considerably higher than for the first half, but Spangler says this development should have come as no surprise, given the results from a 2015 survey of the Association of American Universities. (Both Stuart Taylor and I picked apart the dubious methodology of the AAU survey. For a shorthand version: the survey wildly oversampled female students who said they reported a sexual assault allegation to their college, thereby creating an unrepresentative sample of the overall student body.) But to Spangler, AAU is gospel. "We know," she writes, "from the AAU Survey results that prevalence rates are high and many experiences go unreported."
Related: A One-Sided Conference on Sexual Assault
According to the Spangler Report, the Yale campus was a hotbed of violent crime between July and December, with 20 undergraduates and four graduate students reporting that they had been sexually assaulted. For Yale's female students, these totals alone would suggest an annual violent crime rate (1.4 percent) comparable to that of Oakland, which the FBI listed as the nation's third most dangerous city in 2014.
Surely, a crime epidemic of these proportions would have triggered Yale President Peter Salovey to coordinate with state and local police to address the issue. Surely, at the very least, police patrols of this very high-crime area should be stepped up. Perhaps a police task force should be created. And Yale could review its admissions procedures to determine why the university is admitting so many violent criminals.
None of those steps has been taken, of course. Nor will they be. The fundamental tension of the campus rape moral panic is that universities simultaneously claim that they are overrun by violent crime and that state and local law enforcement must play no role in addressing the matter—since such an approach might weaken the campus kangaroo courts that activists champion. It's all but inconceivable to imagine any other scenario in which such a cavalier approach to a purported crime wave would be tolerated.
What Yale and the Times Did to Patrick Witt
The report itself answers the question of why President Salovey does not act. A grand total of one Yale undergraduate actually filed a complaint that went to the University-Wide Committee (UWC), the body that adjudicates campus sexual assault questions. (That case remains pending.) A second case was filed not by the student but by the Title IX coordinator—even though the Spangler Report claims that the Title IX coordinator will take action "only in extremely rare cases."
The next two cases that went to the UWC? Both resulted in non-guilty findings—despite a procedure that's heavily tilted toward returning a guilty outcome.
Then there's the fifth case. Last year featured a deeply troubling scenario in which a non-Middlebury student essentially weaponized Title IX. She alleged that a Middlebury student sexually assaulted her in a study abroad program, and when she didn't like the outcome from the study abroad program's disciplinary process, she sent a notice to Middlebury implying she would file a Title IX complaint unless Middlebury brought the student up on sexual assault charges. Middlebury did so, employed a deeply unfair procedure, and found the student guilty. He sued, obtained a preliminary injunction, and eventually settled with the college.
At the time, I noted that perhaps the only good thing that could be said about the Middlebury case was its unusual nature. But it was a troubling precedent, since the only clear way for a college student to avoid a campus tribunal is to avoid any type of sexual contact with a fellow student.
That line seems to be breaking down. The current Spangler Report notes the following: "A Title IX Coordinator brought a formal complaint on behalf of a non-Yale student who alleged that a Yale College  student engaged in sexual penetration without consent and physically assaulted the complainant . . . The case is pending."
There's no indication that the non-Yale student went to police. The ostensible rationale for campus tribunals is that they set campus norms. To the extent they become absolute substitutes for the criminal justice system, providing avenues to police off-campus student behavior with non-students, the precedent is a terrifying one.
By the way, this case, too, was filed by the Title IX coordinator. So of the five cases reported to the UWC for formal resolution this past semester, two used a process that the report claims that the university employs "only in extremely rare cases." Apparently not too rare.
Related: Expel 10 if 1 or 2 Are Guilty of Rape?
The vast majority of cases in the Spangler Report were handled informally (at least at this stage) through the office of the Title IX coordinator. In this process, the accused student effectively has no rights—but also can't be expelled. Three of the Title IX office cases stand out:
(1) The Title IX office currently is considering a second sexual assault allegation filed by a non-Yale student against a Yale student. It's very difficult to imagine how such a complaint does not belong before the local police rather than a Yale bureaucrat.
(2) As I've noted previously, the silence of the Yale faculty on this issue is especially odd, since the new Title IX regime threatens their rights as well. From the latest report comes news that a student informed a Title IX Coordinator that another Yale student reported that a faculty member made inappropriate comments in a classroom. This second-hand complaint about classroom discussion is now "pending," under investigation.
(3) Clever students can find way to game the system. Have a tough exam coming up? Go see the Title IX office, like a Yale student who "reported that an unidentified visitor on campus made unwanted advances. The Title IX Coordinator implemented academic accommodations for the complainant." Perhaps such advances from the unknown visitor occurred. (If the party was unknown, how did the student know it was a visitor?) But how can the Title IX investigate such a complaint to determine if "academic accommodations" are actually warranted?
Related: Let's  Challenge the 'Rape Culture' Warriors
A good example of the witch-hunt atmosphere on today's campuses is the increasing willingness of Yale students and employees to file second-hand, unsubstantiated allegations.
For instance, "an administrator informed a Title IX Coordinator that a [Yale undergraduate] student reported that an individual whom the complainant could not identify engaged in sexual touching without consent at an off-campus location." A student informed a Title IX Coordinator that one Yale undergraduate "reported that another [Yale undergraduate] student engaged in sexual penetration without consent." Rumor-mongering is now acceptable at Yale, as an unidentified administrator informed a Title IX Coordinator "of reports from multiple [Yale undergraduate] students that another [Yale undergraduate] student had engaged in sexual penetration without consent."
And consider this allegation, with emphases added: "A student informed a Title IX Coordinator that an unidentified [Yale undergraduate] student reported that an unidentified [Yale undergraduate] student had engaged in sexual penetration without consent." On what possible basis could Yale investigate this claim? And how did the reporting student possibly reach this determination?
The Spangler report lists each of the above episodes as a sexual assault. Keep that in mind when evaluating the report's breathless statistics.