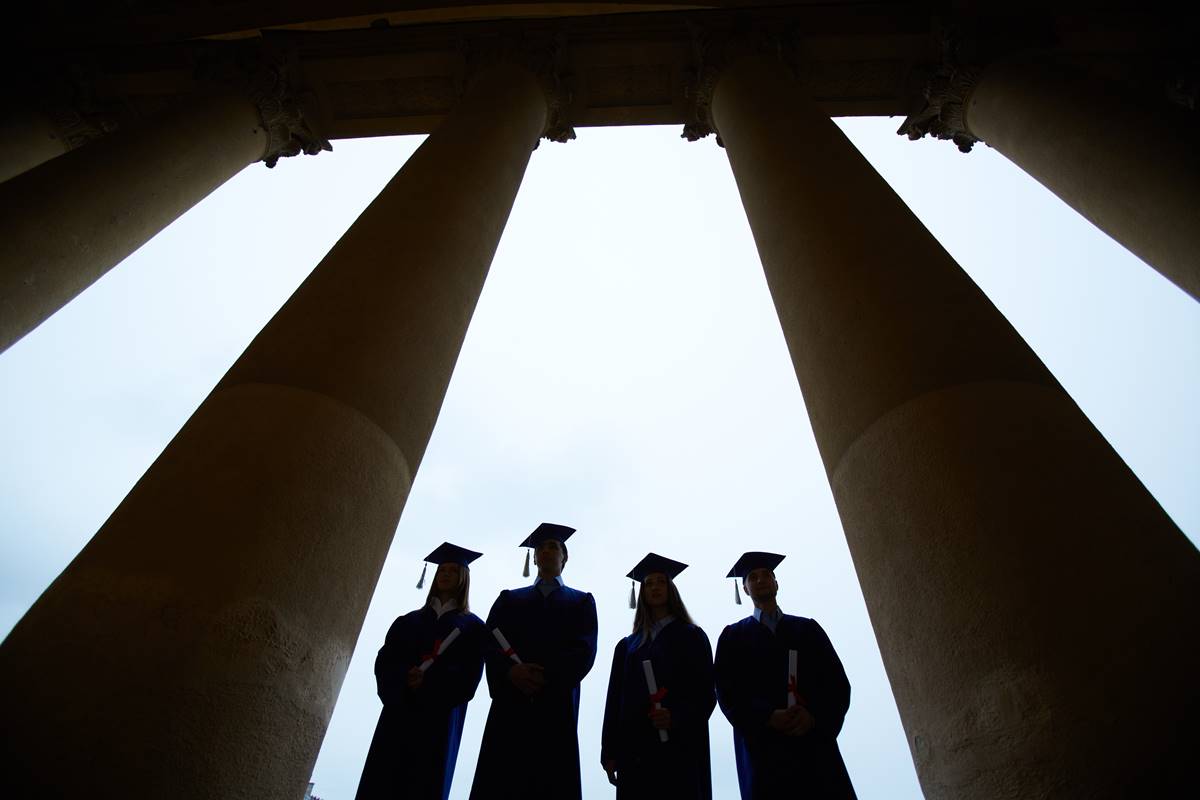 Last September, the English Department at Colby College in Maine posted a job opening for Associate or Full Professor of American Literature. It's a plum position, one that hundreds of professors would love to have.
As with all academic job listings, the ad files a diversity statement at the bottom, assuring applicants that some identities are more desirable than others. Bluntly put, Colby prefers anyone over white males.  Part of the statement reads:
Colby is an Equal Opportunity employer, committed to excellence through diversity, and encourages applications from qualified persons of color, women, persons with disabilities, military veterans and members of other under-represented groups. Colby complies with Title IX, which prohibits discrimination on the basis of sex in an institution's education programs and activities.
Nothing unusual there.  Every posting says pretty much the same thing.  But in this case there's something wrong with the statement—factually so.  It doesn't jibe with the actual demographics of the English faculty at Colby.
The department Website shows the full roster of faculty and staff, and I count 15 regular professors, tenured and tenure-track (not visitors or fellows). The advertisement lists "women" #2 in the list of identities that will improve diversity, but the faculty is already more than half female, with eight women. Women are not an under-represented group.
The first category is "persons of color." Here things are more complicated, but still inaccurate.  Two of the English professors count, an African American man and an Indian man, making the department 13 percent "persons of color."  That rate nearly equals the rate of the persons-of-color in the student body and far exceeds the minority population of the state of Maine, which is 97 percent white.
In other words, the demographics of the Colby department are just fine on those identity categories.  No more diversity is needed for the department to meet realistic goals of proportionate representation.
If you were to point those numbers out to most academics at Colby and elsewhere, however, they wouldn't carry much weight. That's because diversity-by-proportion only operates as long as we have disproportions. If things balance out, another kind of diversity takes hold, hegemonic diversity.
If numbers of hirees balance out, another kind of diversity takes hold. It covers the ideas, values, outlooks, approaches, and practices of a discipline. It's not enough to hire African Americans to teach in the English department.  We have to make the materials on the syllabus more African American, too. Feminism says that patriarchy isn't just material dominance by men in the workplace.  Patriarchy also works by sedimenting "male" values into seemingly neutral practices and orientations. Efforts to create this kind of diversity can continue forever, since they apply to such fuzzy realities." Call this hegemonic diversity.
So even when white males are scaled back to disproportionately small rates (they make up 33 percent of the English department, but they make up around 48 percent of the state population), we may still have a white-male-oriented curriculum and outlook. Because of the long history of white-male domination, we need more women and more persons of color, not just equal representation.
This will never stop. Today, girls make up nearly 60 percent of the undergraduate population, but one hears virtually nothing about the shrinking male side from diversity advocates.