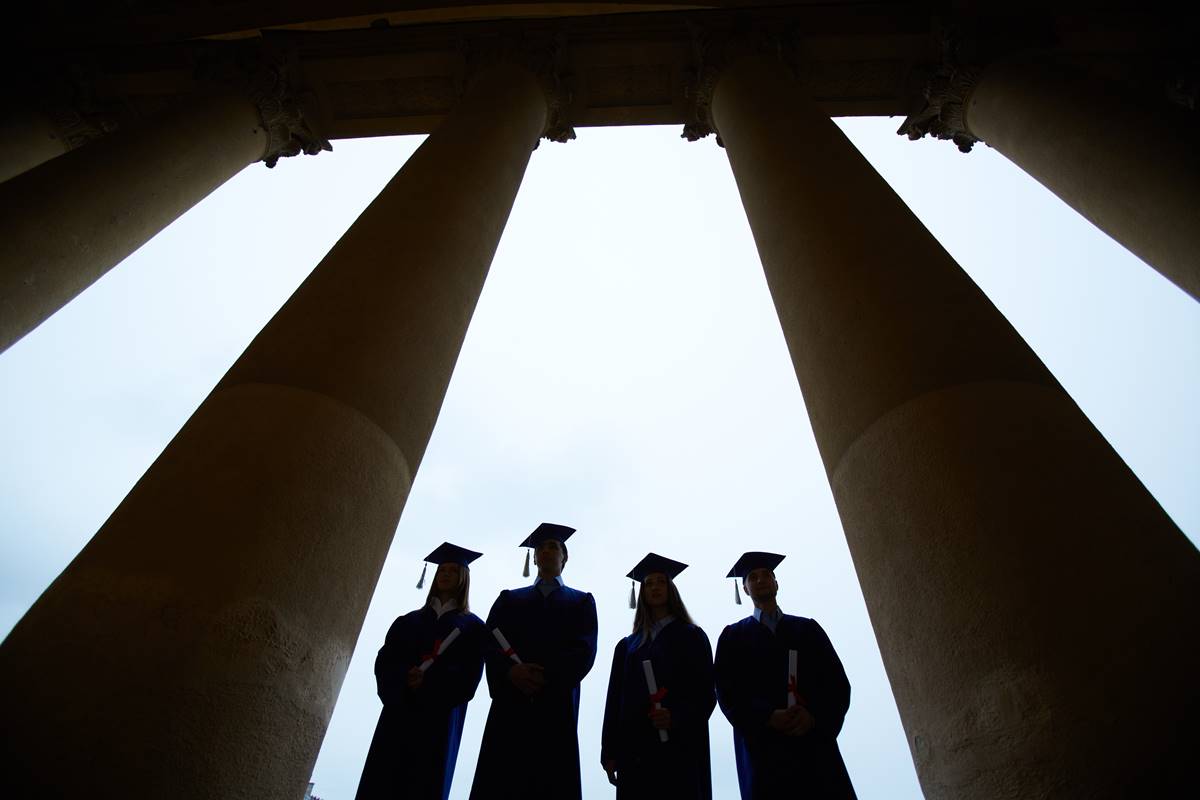 Calls for additional or new "campus climate surveys" have been a regular feature the post-2011 war on campus due process. The White House has produced a template that colleges can copy. The Gillibrand/McCaskill Campus Safety and Accountability Act (co-sponsored by such Republicans as Marco Rubio, Charles Grassley, and Kelly Ayotte) contains a provision seeking to make such surveys mandatory. Given the Obama-Gillibrand-McCaskill-Rubio record on campus due process, it should come as little surprise that something the four of them want is problematic.
Though often billed "campus climate" surveys, these polls do little of the sort. They never ask, for instance, whether students understand the specifics of their campus adjudication system's procedures (such as the preponderance of evidence or the lack of meaningful legal representation). Nor do they seek to ascertain student attitudes toward due process matters at the school—a topic that should be obvious if the real goal were to get a sense of the "campus climate." And, of course, their anonymity ensures that climate surveys deal only with allegations of sexual assault, and provide no way of testing their accuracy.
The White House template suggests that universities survey "perceptions" of "attitudes" among students regarding sexual assault. (If perceptions and attitudes are all that's required, it makes the exclusion of questions about due process all the more puzzling.) White House guidance strongly discourages schools from asking students if they were raped or sexually assaulted, instead asking for behaviors that the school's researchers can then re-interpret as sexual assault. This list is so broad as to include "sexual contact" while "drunk."
For students who didn't report such incidents, the template asks them which of twenty-four possible reasons explains why they didn't report. The possible answers include such duplicative items as "didn't have time to deal with it due to academics, work" and "had other things I needed to focus on and was concerned about (classes, work)" or "I thought nothing would be done" and "didn't think the school would do anything about my report."
Beyond the limited array of questions, the surveys suffer from another fatal flaw—in the current campus environment, they aren't really designed to solicit information. Instead, their primary goal appears to be to confirm preexisting beliefs about the existence of a campus sexual assault epidemic.
Consider the reaction to a recent Stanford survey. It revealed that 1.9 percent of Stanford students said they had been sexually Assaulted. This figure (which would translate to around 160 sexual assaults, given the university's enrollment) would make the Stanford campus the violent crime capital of Palo Alto, which in the last five years has averaged around six rapes or attempted rapes annually. Nonetheless, it generated fury from Stanford campus activists, led by the anti-due process law professor, Michele Dauber—who seemed outraged that it didn't return the preferred 1-in-5 figure.
In response, students passed a non-binding resolution demanding a new survey, which would presumably return a higher figure of sexually assaulted students. A group of Stanford alumni penned a letter threatening to withhold financial donations to the university unless Stanford conducted an "improved survey" that used the methodology of the AAU. The signatories included Stanford Ph.D. Paul Gowder, whose dismissal of campus due process was previously eviscerated by Scott Greenfield.
The AAU's 2015 survey, which my colleague Stuart Taylor strongly critiqued, returned a figure suggesting that the campus sexual assault rate was roughly the same as (and perhaps even higher than) the rape rate in war-torn areas of the Congo, where rape is used as a weapon of war.
What's the purpose of a survey if activists already know the result they desire? It clearly isn't to discern information. Instead, the goal at Stanford—just as with Gillibrand and McCaskill—is to generate apocalyptic figures, which then can justify the diminution of due process.