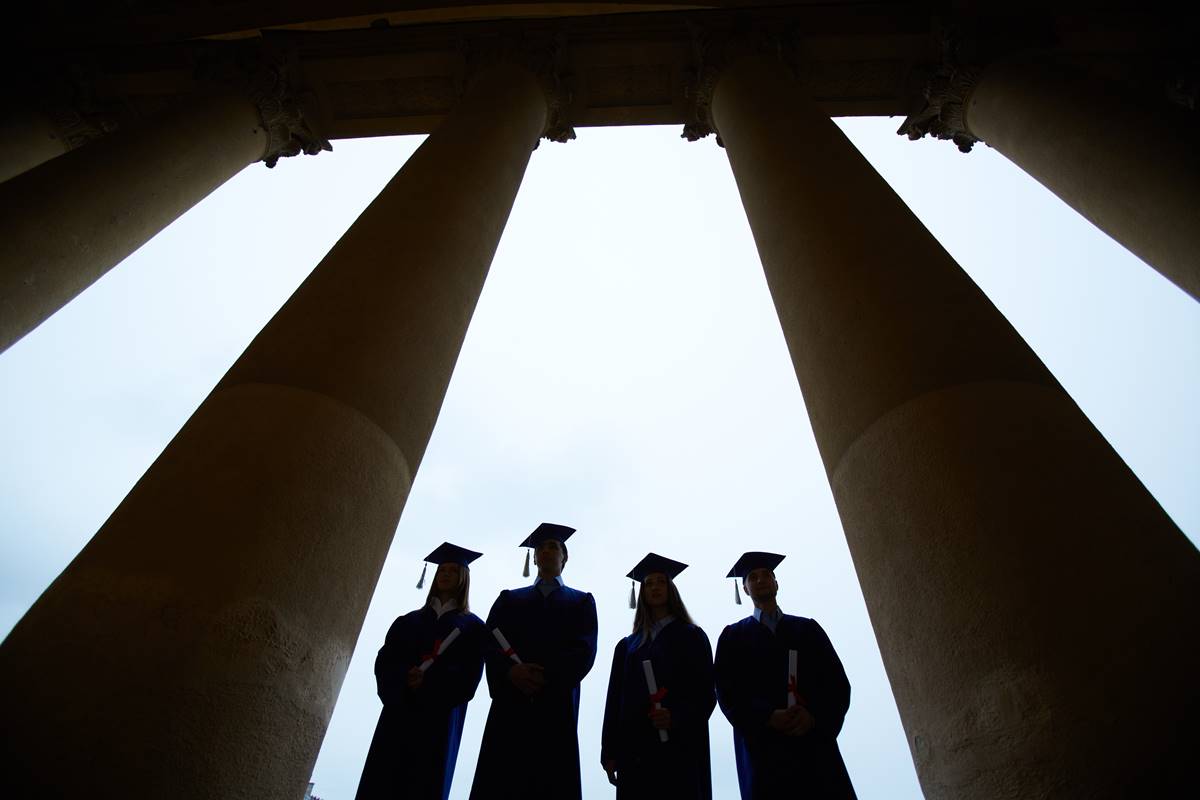 After years of decline, the number of PhDs is rising again—despite obvious signs that the job prospects for the holders of all these new doctorates are far from good. In 2009, the number of doctorates awarded in the humanities dropped significantly.  In 2005, the fields in total produced 5,210 of them, but four years later only 4,891.  That was the year the housing crisis hit academia and created an even worse job market for tenure-track aspirants than had been the case in preceding decades.  (The market for humanities PhDs has been weak ever since the mid-1970s.)  But while the job market has only gotten worse since 2009, the opposite has happened on the production side.  The number of doctorates award in the humanities last year jumped to 5,486, a gain of 12 percent since 2009.
The numbers come from the Survey of Earned Doctorates.  They raise an obvious question: why increase supply when demand falls?  Why do humanities departments take in more people, many more, than there are jobs?
It can't be over-optimism.  For a long time, nobody has predicted that the market for humanities professors is going to improve.  The last prominent claim I know of happened in 1989, when a study headed by William Bowen forecast a shortage of professors in the humanities and social sciences unless the pipeline flows wider and faster.  A New York Times story on the report termed it "a major shortage."  Bowen was quoted as saying, "We need to increase overall production of new Ph.D.'s by two-thirds.  In the humanities and social sciences, we need to double the current numbers."  The main reason for the coming "serious staffing problem" was the expected retirement of all those professors hired in the late-60s and early-70s.  Upcoming job candidates with advanced degree in hand would be in the driver's seat.  It would be a buyer's market, with only 30,934 new candidates and 37,091 positions.
Well, many people did retire—and they were replaced with non-tenure-track teachers.  That led to a swelling population of adjuncts and one-year visitors and teaching post-docs, not regular professors.  And they're bitter as hell.
We can't blame them.  We should blame the departments that took them in and promised them a bright future, however implicitly.  The departments taught and trained them for seven or eight years.  They had students serve as teaching assistants in large survey courses and gave them their own freshman courses to run.  Then they pushed them out the door at age 30+, into the swirl of hiring, and forgot about them.
We can guess why the number of humanities PhDs jumped last year.  When the crash hit in 2008, college seniors faced a downsizing economy.  Why not go to graduate school?  You get a stipend, you're good at reading and writing about books, and you can stay in the safe space of the campus.  Many of them, in fact, have spent little time working off-campus, and to continue in the academic realm when the real world is so competitive and unpredictable strikes them as a solution.
So applications went up in 2008, and now we have reached the time when many of them have finished.  The music they avoided facing eight years ago hits them today with the jolt of the opening chords of Schumann's 4th.  Most of the people trying the job market in English this year, some for the 3rd, 4th, 5th time, walked away with nothing.
But the regular faculty couldn't resist.  In 2008 and 2009, the applicant piles grew.  That thicker and stronger roster stroked their egos and met department needs.  "People want to come study with us!  We can have a few extra TAs to help with grading.  I can use a research assistant, too."  More graduate seminars were needed, which allowed professors to shift from teaching a course with 35 more or less uninterested sophomores to a course with five graduate students who want to be in the teacher's shoes.  When the thought of the job market crossed their minds, perhaps they rationalized it away by claiming to provide a superb humanities education that is sufficient justification for the graduate program.  Or, they believe that cream rises to the top and the rest must pay the price of inferior talents.
We would hear something different from the 32-year-old adjuncts and one-year lecturers who came to grad school with reasonable expectations of regular employment if they worked hard and did what they were told.  Any suggestion that their failure to get a tenure-track job was their own fault would be met with a huff.  "If I wasn't good enough to join a college faculty, then why did you praise me in the seminars I took, pass me on the qualifying exams, approve of my teaching, sign off on my dissertation, and award me a doctorate?"
To the part-timers, the outcome feels like a betrayal or a dismissal.  It is especially annoying for them to see the number of PhDs rising at a time when they can't get off the adjunct treadmill.  All those new ones are competitors!
But the fact remains: the numbers keep going up.  Or maybe not for long.  Perhaps fewer students enrolled in graduate humanities programs in 2012 and 2013, and we'll see fewer completions in 2017 and '18 and '19.  But the problem of overproduction won't be solved with but a tick of a few percentage points downward.  We have so many under-employed strivers piled up over the last ten years that it's going to take years of large-scale retirements and a vastly shrinking pipeline for the market to even out.
Meanwhile, the craziness goes on.