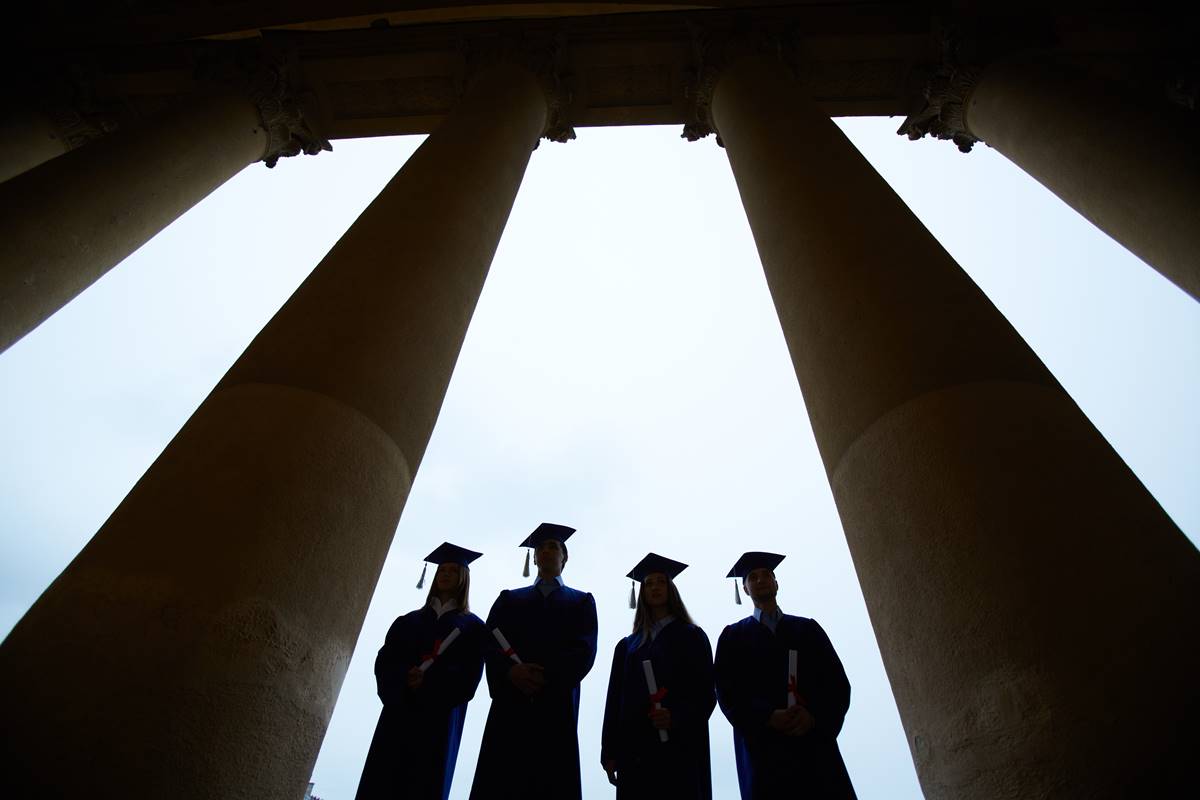 Today in the Wall Street Journal, an op-ed by Michael Bloomberg and Charles Koch explains "Why Free Speech Matters on Campus."
Many conservatives might jump to endorse this article as a welcome indictment of liberal censorship and bias by two powerful campus donors. But that would be a mistake.  Look more closely at what Bloomberg and Koch are saying.  
Whether in economics, morality, politics or any other realm of study, progress has always depended upon human beings having the courage to challenge prevailing traditions and beliefs.
Got that?  Prevailing traditions and beliefs are a hindrance to progress. They are the obstacles to overcome. We must stand up to them, and that means saying things people are going to find uncomfortable. Bloomberg and Koch say nothing about education as the focusing of young minds on religious, political, and artistic traditions.  Nothing about how you cannot "challenge prevailing traditions and beliefs" intelligently until you have studied those things.  No, it's all about innovation and reform and progress.
Bloomberg and Koch's examples show how misguided is the approach.
Many ideas that the majority of Americans now hold dear–including that all people should have equal rights, women deserve the right to vote, and gays and lesbians should be free to marry whom they choose–were once unpopular minority views that many found offensive.
This is the standard justification, and it's a misleading one.  It overlooks a giant contrary category: things that came along and were hailed as forms of progress but sooner or later exposed as terrible mistakes.  Some instances: early-20th-century eugenics, open classrooms in secondary education, the destruction of Penn Station . .
Bloomberg and Koch compound their blindness to the dangers of progress in the very next sentence.
They are now widely accepted because people were free to engage in a robust dialogue with their fellow citizens.
To claim that the same-sex marriage controversy has been settled through a "robust dialogue" is to rewrite history.  Has any conflict in recent times been less civil and open than this one? 
The progressives on this issue have used tactics of shaming, demonization, intimidation, and litigation, not those of debate.  There is no tolerance for differing opinions, which Bloomberg and Koch hail as a proper effect of liberal education.  They believe in a society in which "individuals need not fear reprisal, harassment or intimidation for airing controversial opinions."  We don't have one right now, not on this issue.
The problem in Bloomberg and Koch's declaration is a discursive one.  They praise progress, in the process setting the status quo as a roadblock to it.  But what, then, about people who believe in the status quo?  And what if the conflict turns upon deeply held beliefs, perhaps religious ones, that won't be managed and accommodated so smoothly by a marketplace of ideas. 
Let's face it: some commitments run deeper than that.  Moral positions can be visceral.  Bloomberg and Koch think that "open minds and rational discourse" may proceed if we only show more tolerance. 
But to Bloomberg and Koch tolerance is simply a pathway to shedding principles important millions of students.