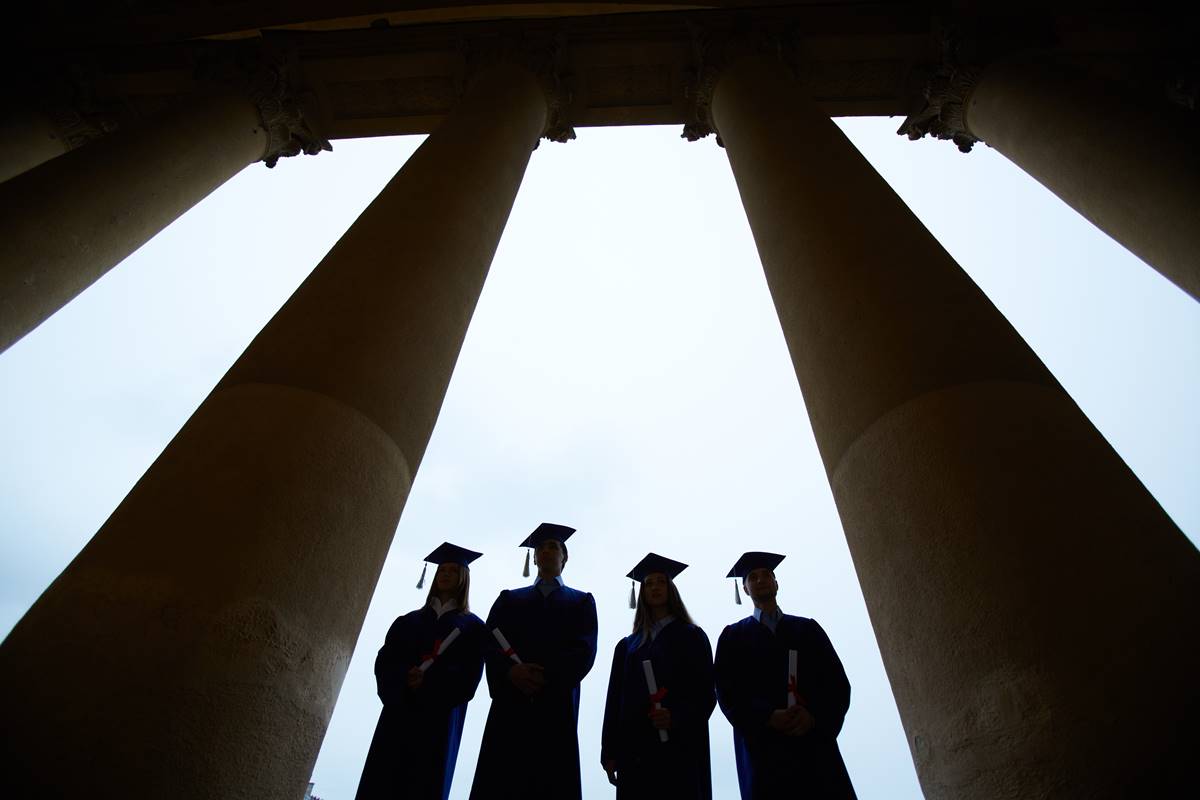 One common complaint of protesting students is the old multiculturalist argument that the curriculum is too white and male and Western.  The petition filed by students at Seattle University is a case in point.
Once again, we have outlandish allegations of racism and harassment leveled against one of the most progressive enclaves on Planet Earth, the liberal arts campus.  The students term it "a longstanding history of oppression," and their "concerns are urgent and necessitate an immediate response" (another feature of the protests is the note of desperate need on the students' part).  How else to respond to "being ridiculed, traumatized, othered, tokenized, and pathologized"?
In this case, the curriculum bears a big part of the blame.  The humanities departments at Seattle don't induct students into the civilization of Sophocles, Augustine, Dante, Shakespeare, Rembrandt, Rousseau, and Mozart, the petition says.  They don't raise the humanitas of the students who pass through it.  No, the curriculum does the opposite.  It "ignores and erases the humanity of its students and of peoples around the globe."
And so they demand a "non-Eurocentric interdisciplinary curriculum."  This new formation will "decentralize Whiteness," which means that John Milton will enjoy no more prestige than do contemporary African writers.  The old themes of faith, courage, mortality, and love will give way to "a critical focus on the evolution of systems of oppression such as racism, capitalism, colonialism, etc."
In accord with the personnel side of campus identity politics, the students insist that these new courses be taught by "prepared staff from marginalized backgrounds, especially professors of color and queer professors."  (The students don't explain how queerness advances the non-Eurocentric focus.)  The instructors are to follow, too, a "decolonizing and anti-racist pedagogy."
The puffery is absurd, of course, but there's a pedagogical point to make as well.  Any administrator and professor who accede to these demands is guilty of academic fraud.  The reason goes back to E. D. Hirsch's argument about cultural literacy made three decades ago.
When his book Cultural Literacy: What Every American Needs to Know appeared in 1987, it was interpreted as a conservative brief against multiculturalism. Critics said that it reinforced Eurocentric and patriarchal values at a time when minority and women's voices were on the rise.  That's because Hirsch and his colleagues had compiled a list of facts, names, dates, and other items of information that an American needed to know in order to participate fully in civic and professional life.
Yes, the list was heavy on European-derived materials, but this was only because the culture of American civic and professional life was the same way.  Indeed, one of Hirsch's reasons for including an item in his list was that such things commonly found their way into op-eds in the New York Times.  Hirsch, himself a lifelong Democrat, reasoned that if disadvantaged students were to rise in American society, they had to know such things.  If they didn't they wouldn't do well on SAT and GRE exams, would struggle in college classes, and would feel out of place in professional settings.  Teaching cultural literacy, then, Eurocentric and traditional in content, was a solid progressive project.
Hirsch's arguments remain firm.  American mass culture has grown more diverse in the last three decades, but the deep references found in civic life and professional spheres, not to mention on standardized tests, are still predominantly Eurocentric.  I just picked up the Times op-ed page, went six paragraphs into Charles Blow's contribution ("Trump's Chance to Reboot") and found the words "narcissism" and "protean."  Does anyone doubt that a little knowledge of Narcissus and Proteus enriches a reader's understanding of the opinion?
In demanding a non-Eurocentric curriculum that highlights racism et al, students not only implant an adversarial mindset of resentment, one that despises the only society in which they will find success and happiness.  The students also deprive themselves of the background knowledge they will need as they strive to improve their lives.  They are setting themselves up for estrangement and insecurity.  And, sad to say, instead of realizing that the inferior education they have received is one reason for their future dissatisfaction, they will use the anti-Eurocentrism position as an explanation for it.