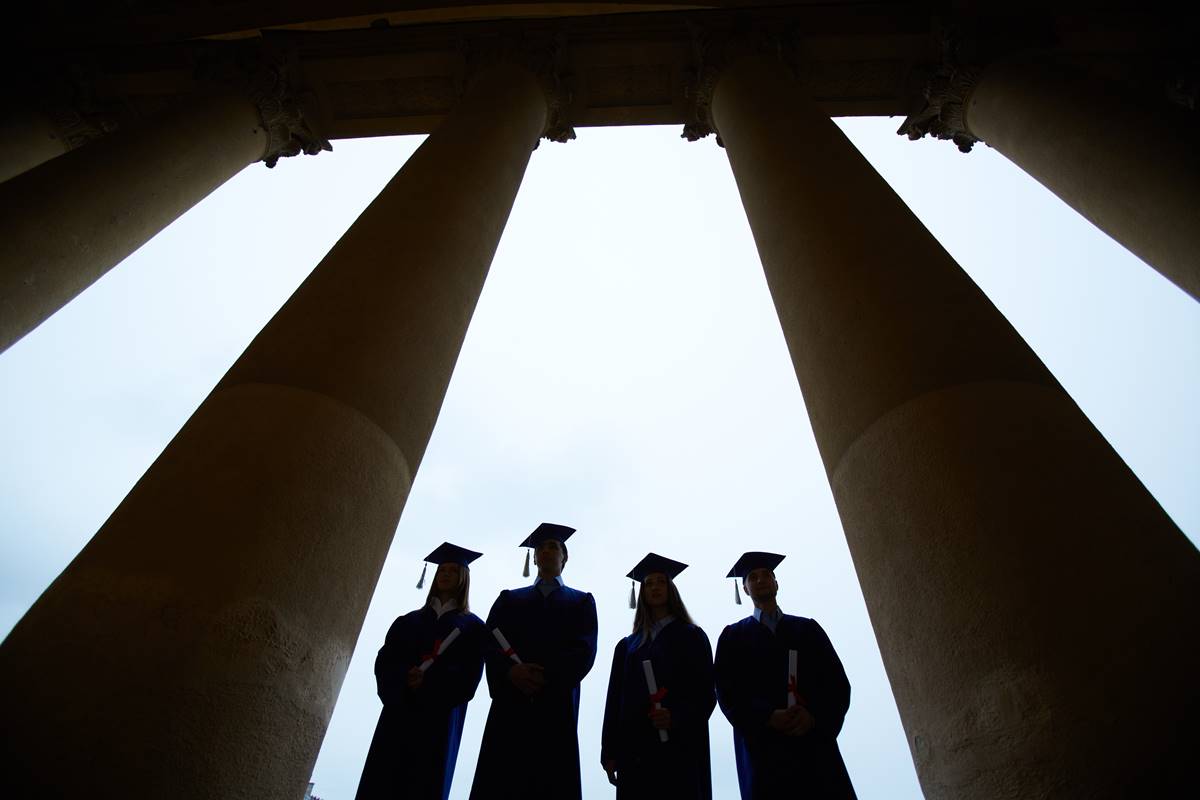 Friday morning brought important news from the Second Circuit, which vacated a decision from Judge Jesse Furman in the Doe v. Columbia U. case, giving the accused student a rare new chance to prove his university denied him a fair proceeding. It was the first decision by an Appeals Court to deal with campus sexual assault since the Obama administration's "Dear Colleague" letter raised strong pressure against accused students in campus sex hearings. (I had previously written about the Columbia case, and Judge Furman's decision.) You can read the unanimous opinion here. The decision also will apply to pending lawsuits throughout the Second Circuit, including at Cornell, Colgate, and (perhaps most importantly) Yale.
A note on what wasn't decided. This decision only overturned Judge Furman's dismissal of the case; it only allows the claim to move forward. It does not resolve the merits of the case or (even) allow the accused student to survive a summary judgment motion. A spokesperson for Columbia said that the university doesn't comment on pending litigation.
No Title IX Disparate Impact
The basic background: with only a handful of exceptions, accused students making Title IX claims have lost in motions to dismiss. While the Obama administration invoked Title IX even though only most (but not all) sexual assault victims are female, courts mostly have argued that argued that accused students can't sue under Title IX, because only most—around 99 percent, according to one study—but not all accused students are males, and disparate impact lawsuits under Title IX aren't allowed.
The Second Circuit articulated a more forgiving standard for how accused students can survive a motion to dismiss. It suggested that district courts evaluate these claims through the case law of Title VII (employment discrimination, which allows some disparate impact claims). The opinion also outlines the type of facts that could give rise to the possibility of gender discrimination:
The Complaint alleges that during the period preceding the disciplinary hearing, there was substantial criticism of the University, both in the student body and in the public media, accusing the University of not taking seriously complaints of female students alleging sexual assault by male students. It alleges further that the University's administration was cognizant of, and sensitive to, these criticisms, to the point that the President called a University-wide open meeting with the Dean to discuss the issue. Against this factual background, it is entirely plausible that the University's decision-makers and its investigator were motivated to favor the accusing female over the accused male, so as to protect themselves and the University from accusations that they had failed to protect female students from sexual assault.
Judge Furman's decision had similarly acknowledged the existence of these protests—but had used them to opposite effect. He had contended that even if Columbia's procedures were biased against accused students on grounds of gender, the university might have had a legally acceptable reason—avoiding the bad publicity that can come from having an insufficient number of guilty findings.
Repudiating Furman
In what Scott Greenfield termed an otherwise linguistically "tepid" opinion, the Second Circuit repudiated Furman's rationale: "A defendant is not excused from liability for discrimination because the discriminatory motivation does not result from a discriminatory heart, but rather from a desire to avoid practical disadvantages that might result from unbiased action. A covered university that adopts, even temporarily, a policy of bias favoring one sex over the other in a disciplinary dispute, doing so in order to avoid liability or bad publicity, has practiced sex discrimination, notwithstanding that the motive for the discrimination did not come from ingrained or permanent bias against that particular sex."
The Impact of the Decision
Beyond allowing the Columbia student's case to move forward, the decision has at least three immediate impacts:
The standard laid out by the Appeals Court for surviving a motion to dismiss on Title IX grounds—that the complaint suggests the university set up biased procedures in response to public pressure from the media, or from accusers' rights groups—would seem to apply to virtually any elite school in the current environment. For instance, if the district court judge in Jack Montague's case at Yale applies this decision faithfully, it's virtually inconceivable that Yale will win a motion to dismiss.
There hasn't been much consistency regarding political affiliation and decisions; there have been good and bad decisions written by judges of both parties. But it nonetheless was striking that this decision came from an all-Democratic panel—written by Clinton nominee Pierre Laval and joined by Obama nominee Christopher Droney and District Court judge John Koeltl, a Clinton nominee.
Although it technically was only one district court decision among many, Judge Furman's decision was unusually influential, as FIRE's Samantha Harris noted on Friday. That decision is now gone from the book
The case now returns to the courtroom of Judge Furman, who seems to have an unusual number of personal connections to the parties. His wife, Ariela Dubler, served as a professor at Columbia Law School from 2002 through 2014. (Dubler's research specializes in "the legal regulation of sex and the family.") And as he considers a new a complaint that strongly condemns the Obama administration's policies, Furman's brother, Jason, chairs Obama's Council of Economic Advisors.